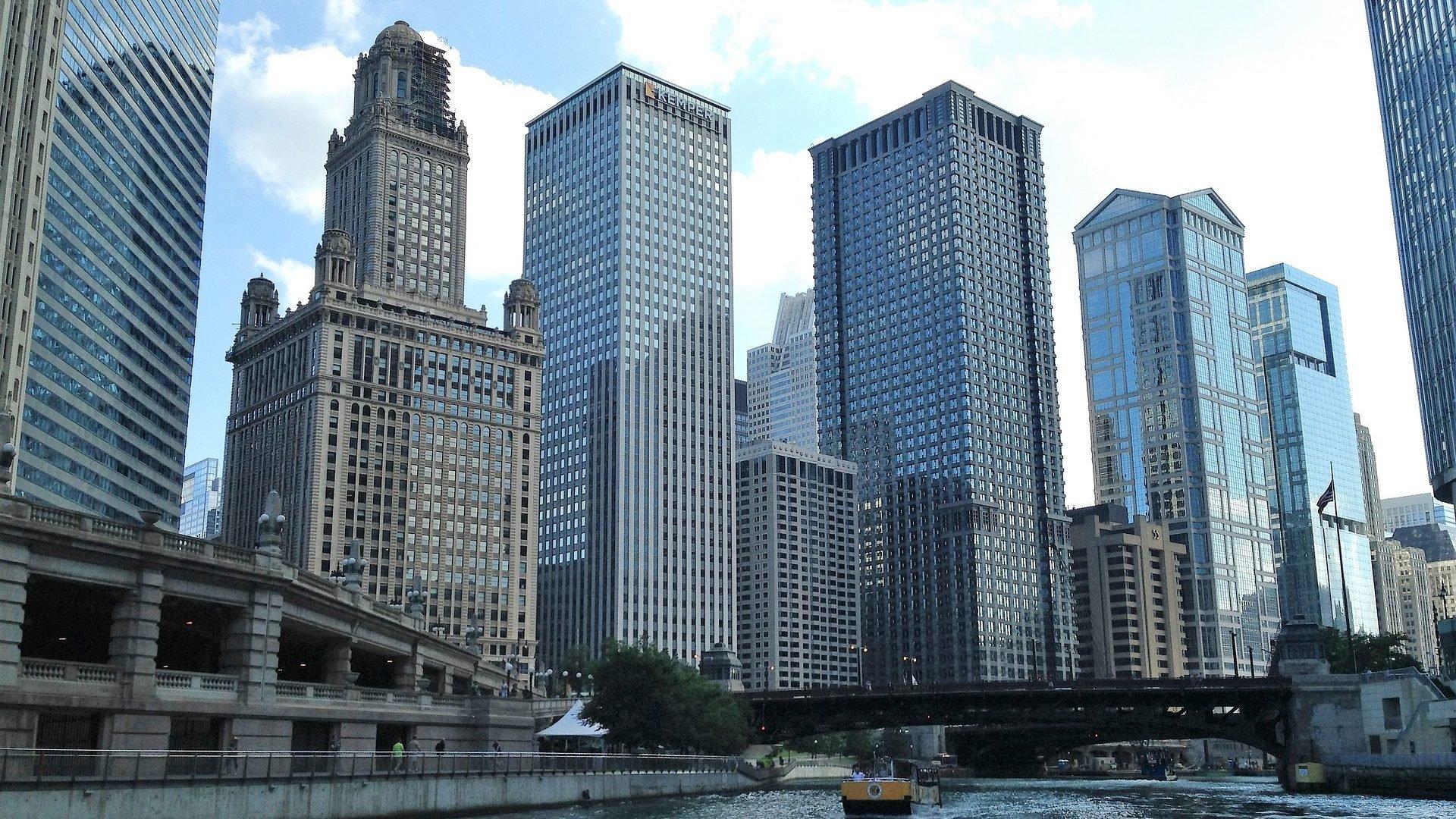 (Regina Shanklin / Pixabay)
If national Democrats choose Chicago for their 2024 convention, they will have their pick of venues and backdrops, Mayor Lori Lightfoot said Thursday, offering up the United Center, Wintrust Arena and Navy Pier as potential locations.
"We've got it all here in Chicago," Lightfoot said. "We've got lots of different venues that we can offer."
Led by Lightfoot, Gov. J.B. Pritzker, and Sen. Tammy Duckworth, who is the vice-chair of the Democratic National Committee, Illinois Democratic leaders unveiled their plan to bid for the convention on Wednesday. At an unrelated news conference Thursday morning, Lightfoot began showcasing Chicago's attributes as part of what she promised would be a full-court press to win the convention.
The potential bid for the convention also has the support of Rep. Robin Kelly, who is the head of the Democratic Party of Illinois and Sen. Dick Durbin, the second highest ranking Democrat in the U.S. Senate.
"Of course I think Chicago is ideally situated," Lightfoot said. "We have lots of hotel space, a great world-class restaurant community, we've got tons of entertainment, arts and culture really bar none in the world."
Lightfoot said, "We're going to go all in."
Chicago's biggest competition for the Democratic National Convention could be Las Vegas, with Nevada expected to be a swing state once again. A decision is not expected before the fall, and the Democratic National Committee has not yet asked for proposals from cities.
The Democratic National Convention last took place in Chicago in 1996. That gave former Mayor Richard M. Daley a chance to redeem the city in the national spotlight after the police riots that erupted in Grant Park outside the Hilton Hotel on Michigan Avenue during the 1968 convention.
Since then, Chicago has expanded its ability to host a major convention like the one Democrats are expected to hold in 2024, Lightfoot said.
Lightfoot acknowledged that supporters of Chicago's bid for the convention will have to allay fears about historically high levels of crime and violence in Chicago. The city recorded 800 homicides in 2021, the most in 25 years as well as a surge in carjackings.
Every major American city is facing a similar spike in violence, Lightfoot said — and Chicago is "making real meaningful progress" in reducing shootings, murders and carjackings. Chicago will have detailed plans to protect convention venues, Lightfoot added.
"I think we've got a very good and compelling story to tell, and a convincing story that Chicago is the right choice, aside from all of the amenities that we can offer in the city," Lightfoot said. "We're a really fun city in the summer time."
Contact Heather Cherone: @HeatherCherone | (773) 569-1863 | [email protected]
---