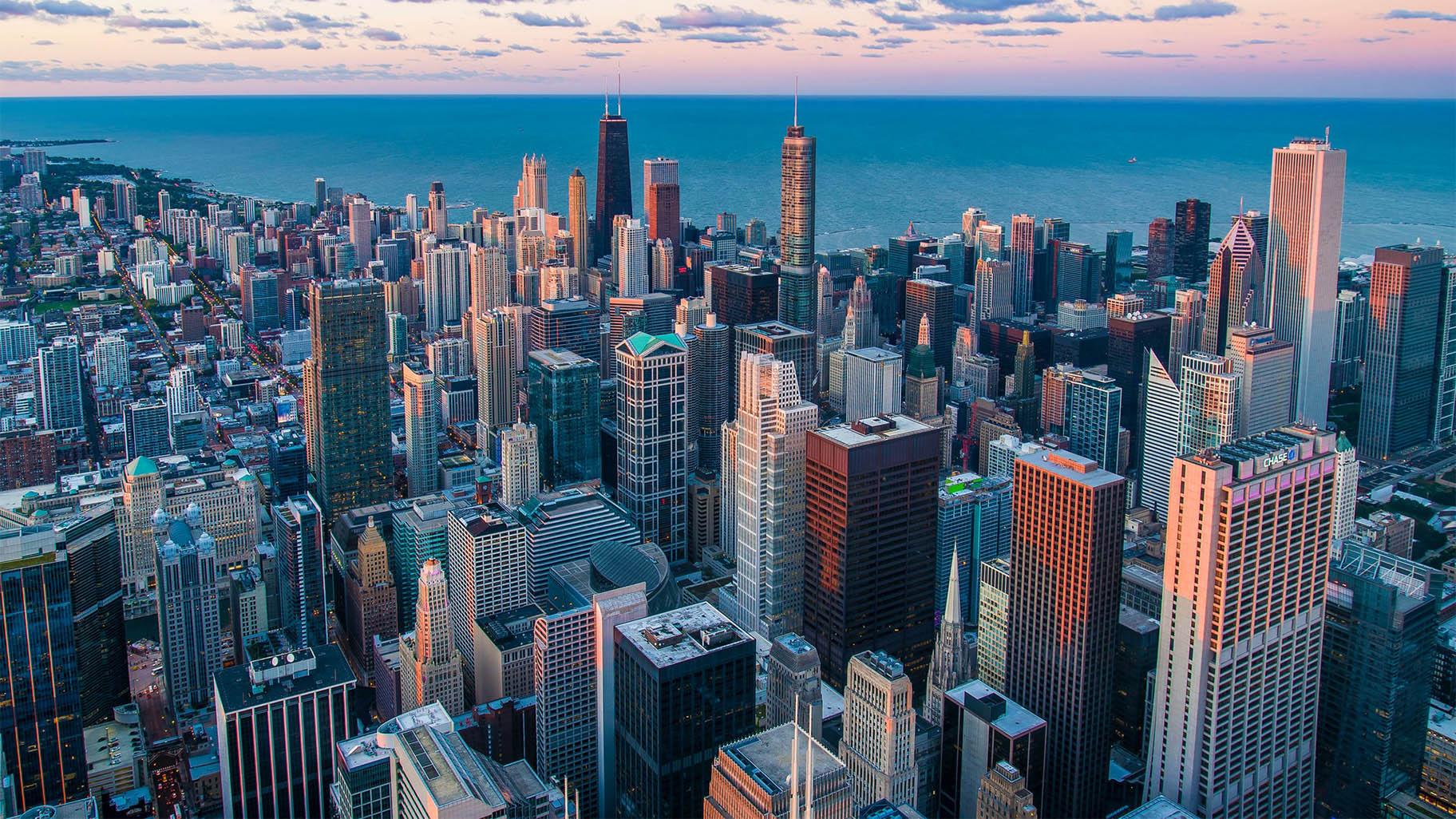 (Pedro Lastra / Unsplash)
Illinois' top Democrats announced Wednesday they would ask leaders of the national party to hold its 2024 national convention in Chicago, calling the city an "ideal" location to showcase the party's pitch to voters.
Led by Gov. J.B. Pritzker, Mayor Lori Lightfoot and Sen. Tammy Duckworth, who is the vice-chair of the Democratic National Committee, the proposal will tout Chicago's "track record of successfully hosting large-scale events," according to a statement from Tarrah Cooper Wright, CEO of Rise Strategy Group on behalf of the Chicago convention bid. 
"Our city and state — a vibrant and diverse metropolis, thriving suburbs and strong rural communities— offer proof that our party's policies deliver for American families, and a convention would provide a boost to the local economy," Cooper Wright said.
Cooper Wright served as former Mayor Rahm Emanuel's spokesperson and was nominated by Pritzker to serve on the Illinois Sports Facilities Authority. Cooper Wright was confirmed Wednesday.
The convention bid also has the support of Rep. Robin Kelly, who is the head of the Democratic Party of Illinois and Sen. Dick Durbin, the second highest ranking Democrat in the U.S. Senate. The bid was first reported by NBC News.
A deeply blue city in the center of an increasingly red Midwest could give Democrats a chance to reach voters in nearby swing states like Michigan and Wisconsin, both of which proved crucial in President Joe Biden's victory over former President Donald Trump in 2020.
The last time Illinois was considered a swing state was 1992, when then Arkansas Gov. Bill Clinton defeated President George H.W. Bush. 
The Democratic National Convention last took place in Chicago in 1996. That gave former Mayor Richard M. Daley a chance to redeem the city in the national spotlight after the police riots that erupted in Grant Park outside the Hilton Hotel on Michigan Avenue during the 1968 convention.
The 1996 convention took place in what was a brand-new United Center on the city's West Side, jump-starting efforts to revitalize the West Loop, which is now home to trendy restaurants, hip shops and hundreds of new apartments and condominiums. 
The Republican National Committee is expected to choose between Milwaukee and Nashville for their convention in 2024.
During the 2020 campaign, Democrats held a scaled-back convention in Milwaukee in an effort to avoid spreading COVID-19.
Chicago's biggest competition for the Democratic National Convention could be Las Vegas, with Nevada expected to be a swing state once again. A decision is not expected before the fall.
Supporters of Chicago's nascent bid for the convention will have to allay fears about historically high levels of crime and violence in Chicago. The city recorded 800 homicides in 2021, the most in 25 years as well as a surge in carjackings.
However, Cooper Wright said Chicago is prepared to make its case to the leaders of the Democratic Party.
"From previous Democratic conventions to the NATO Summit and annual large-scale events like the Air & Water Show, Chicago has a track record of successfully hosting large-scale events, and has the leadership required to make a convention a success," Cooper Wright said.
The convention could boost Chicago's flagging hotel industry, which has been slow to recover after officials lifted COVID-19 restrictions.
Contact Heather Cherone: @HeatherCherone | (773) 569-1863 | [email protected]
---