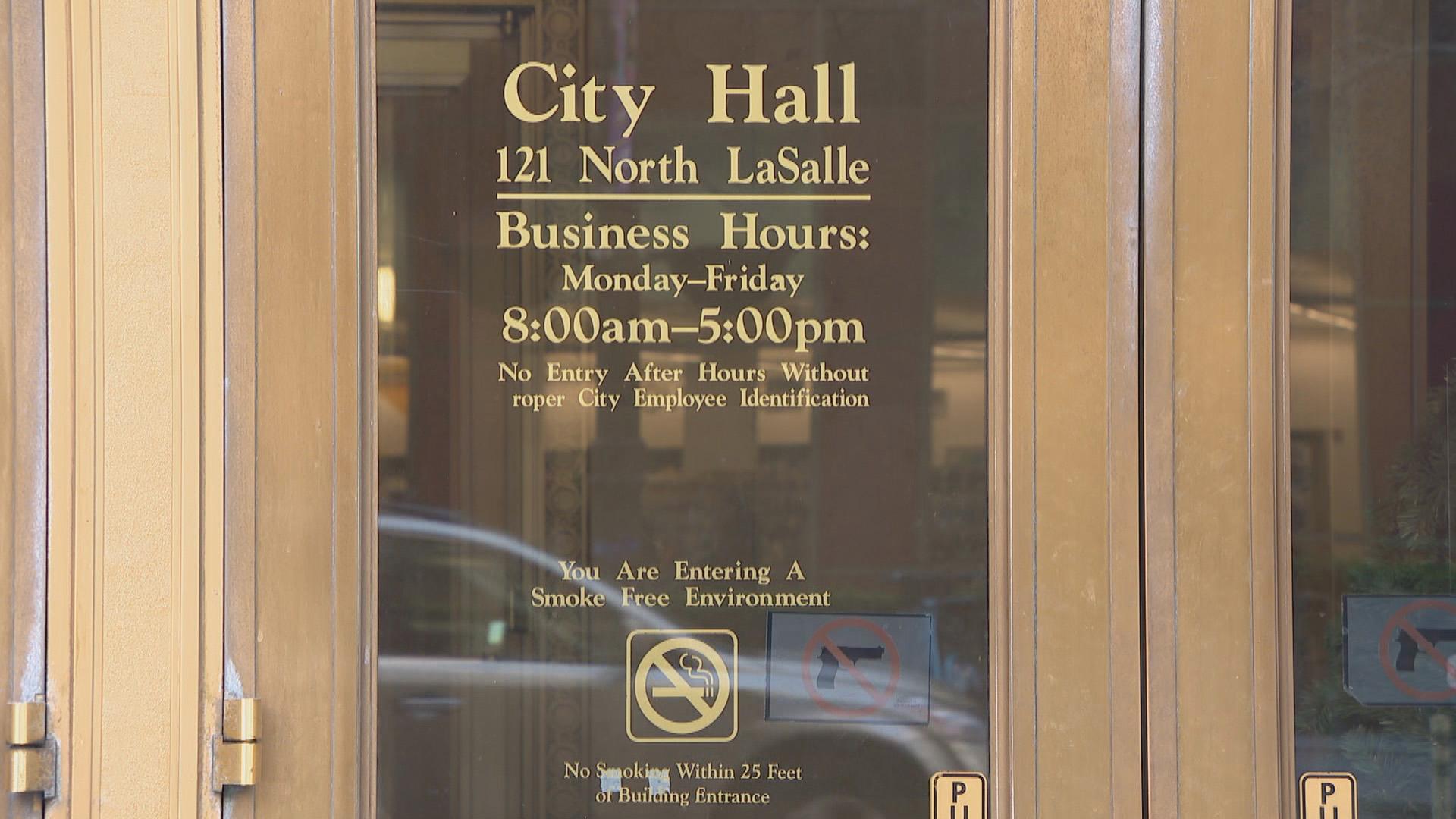 (WTTW News)
People convicted of committing a hate crime, sedition or treason would be banned from doing business with the city of Chicago under a measure that advanced Monday.
Spurred by the Jan. 6 insurrection at the U.S. Capitol, Ald. Gilbert Villegas (36th Ward) introduced the measure earlier this year with Ald. Brendan Reilly (42nd Ward). A revised measure, which was unanimously endorsed by the Contracting Oversight and Equity Committee on Monday, added a ban on contracts with those convicted of hate crimes.
A final vote on the measure is set for March 23.
Current city law prohibits those charged with or convicted of a felony from contracting with the city in addition to those convicted of misdemeanor bribery, attempted bribery, theft, perjury or related offenses.
Reilly urged his colleagues to adopt the measure, which will not apply retroactively.
"We can put our foot down and send a strong message" to those who have committed these crimes, Reilly said. "You won't have the privilege of doing business with the city of Chicago."
The measure would also ban city contracts from being awarded to those removed from public office after an impeachment proceeding.
Villegas, who is running for Congress from a newly created district that stretches from the Northwest Side to the suburbs, also called for the city to remove Trump Tower's riverside sign after the insurrection.
However, that proposal has failed to get a hearing. 
While former President Donald Trump was impeached for his role in connection with the Jan. 6 insurrection, he had left office before the U.S. Senate failed to convict him on those charges.
Contact Heather Cherone: @HeatherCherone | (773) 569-1863 | [email protected]
---