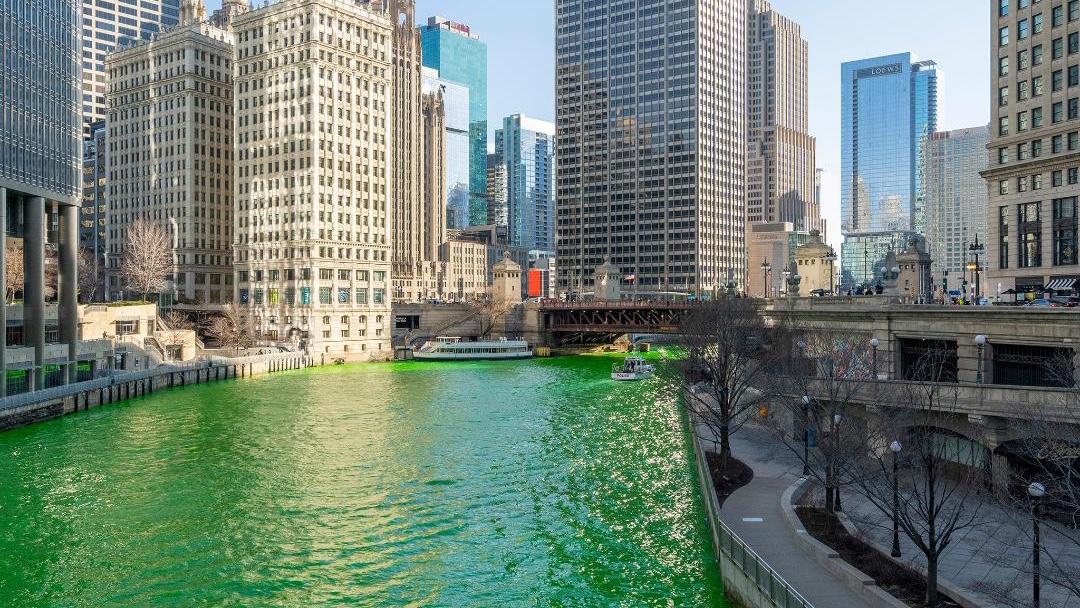 Dyeing the Chicago River green has been a St. Paddy's tradition since the 1960s. (Chicago St. Patrick's Day Parade / Facebook)
There will be a stepped up security presence during Saturday's St. Patrick's Day festivities in Chicago, but we're not talking about cops patrolling the parade route or Wrigleyville's bar scene.
While all eyes are on downtown, officers from the Forest Preserve District of Cook County and conservation police with the Illinois Department of Natural Resources will be keeping watch on the upper North Branch of the Chicago River, where rogue dye jobs have occurred in recent years, according to Margaret Frisbie, executive director of Friends of the Chicago River.
Organizers of Saturday's St. Patrick's parade have been legally dyeing a stretch of the river downtown since the 1960s. But in 2020 and again in 2021, the upper North Branch was colored emerald green as well, taking the practice a bridge too far.
It's illegal to dye the waterway without a permit, Frisbie noted. Whoever the culprits are, "their idea of fun is ecologically harmful and against the law."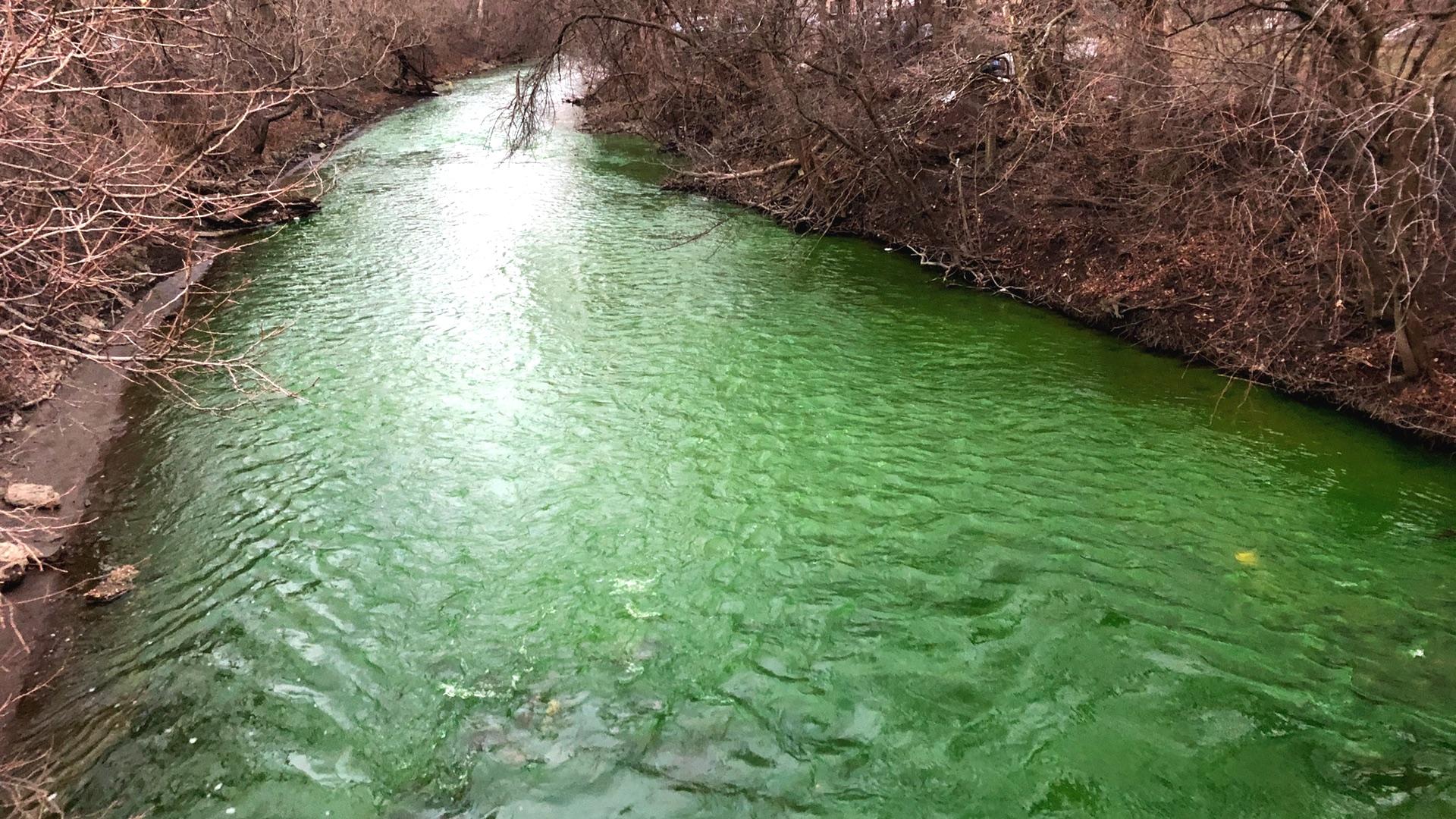 The Chicago River flowed green on its North Branch, as seen from Kedzie Avenue in 2020. (Patty Wetli / WTTW)
The river of the '60s is a far cry from today's healthier waterway, she said. "Imagine fish, beavers or otters swimming through that dyed-green water."
Ultimately, Friends of the Chicago River would like to see a new St. Patrick's Day tradition born along the river, as opposed to one that perpetuates the notion of a polluted waterway.
"We would like to see the downtown tradition evolve into something that embraces the vastly improved health of the river system and all of the people and wildlife who enjoy and rely on it," Frisbie said.
Illegal dumping on the river can be reported to a hotline maintained by the Metropolitan Water Reclamation District. Call 800-332-3867.
Contact Patty Wetli: @pattywetli | (773) 509-5623 |  [email protected]
---