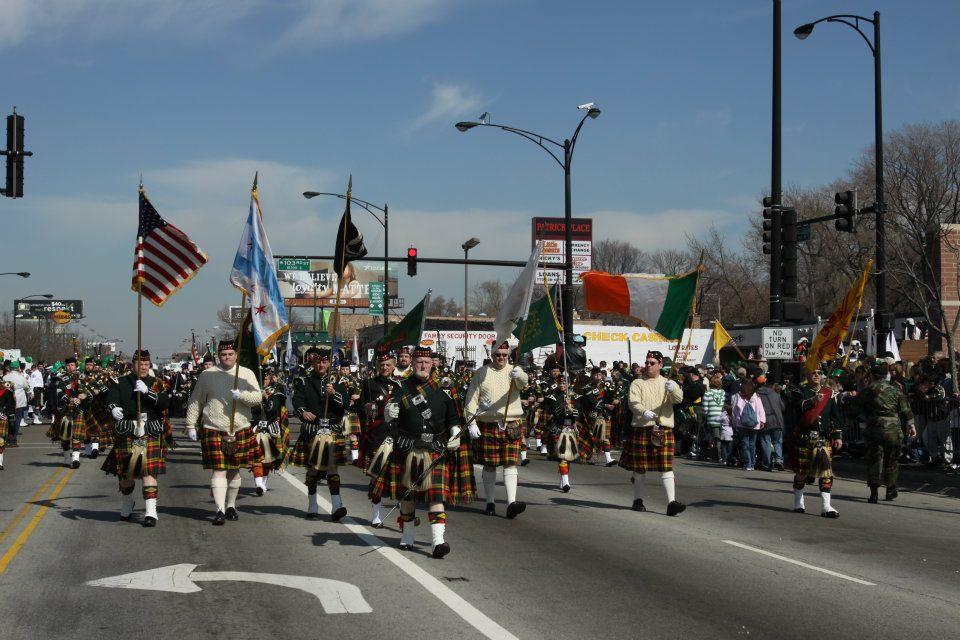 (Courtesy South Side Irish Parade)
1. Revel
Irish eyes will be smiling as the annual South Side Irish Parade and Northwest Side Irish Parade return after a two-year hiatus due to the coronavirus pandemic. Enjoy the festivities as Irish dancers, bands and performers take over the streets.
South Side Irish Parade: Noon Sunday stepping off at 103rd Street and Western Avenue. Parade proceeds south along Western Avenue to 115th Street. Free / MAP
Northwest Side Irish Parade: Noon Sunday stepping off at Neola Avenue and Raven Street. Parade proceeds along Neola Avenue to Northwest Highway to Harlem Avenue. Free / MAP
---
2. Flock
The murky waters of the Chicago River will turn lime green again at the annual River Dyeing (10 a.m. Saturday). Grab a few pics with the neon river before heading over to the Chicago St. Patrick's Day Parade (12:15 p.m. Saturday), which will honor the area's essential workers.
Where to watch: For the best views of the River Dyeing, find a spot along the east side of Lake Michigan Avenue, the west side of Columbus Drive or upper and lower Wacker Drive between Michigan Avenue and Columbus Drive / MAP. The parade steps off at Balbo and Columbus Drives and proceeds north along Columbus to Monroe Street. / MAP
---
3. Sláinte!
Festivities continue at the Irish American Heritage Center's St. Patrick's Day Festival, with traditional and contemporary Irish music and dance performances, an arts and craft fair and Irish food and drink.
Details: 1-11:30 p.m. Saturday at the Irish American Heritage Center, 4626 N. Knox Ave. $15-$17; free for kids 12 and under / MAP
---
4. Support
More than two dozen women-owned businesses showcase their wares at the International Women's Day Market, including Nomadic Ant, Bon Femmes, Lena Rose Beauty and Mecalma.
Details: 11 a.m.-4 p.m. Sunday at Artifact Events, 4325 N. Ravenswood Ave. $5-$8 / MAP
---
5. Marvel
Drum Tao showcases the ancient art of Japanese drumming in its high-energy, highly physical performances with contemporary costumes, precise choreography and innovative visuals.
Details: Performances at 3 p.m. and 7 p.m. Saturday at the McAnnich Arts Center at the College of DuPage, 425 Fawell Blvd., Glen Ellyn. $46-$56 / MAP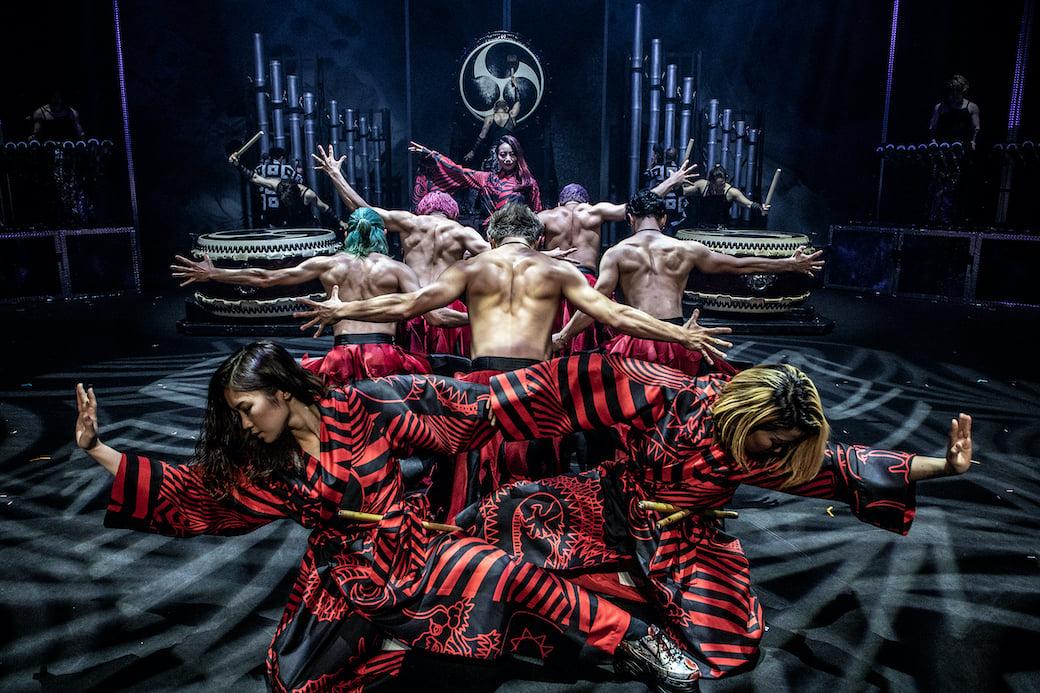 (Drum Tao / Facebook)
6. Honk
Hot rods and classic cars take center stage at the Chicago World of Wheels, with owners vying for bragging rights and the coveted Legend Cup prize. Celebrity guests include AEW wrestler Sting, Chip Foose from TV's "Overhaulin," and Danny Koker and Kevin Mack from "Counting Cars."
Details: 3-10 p.m. Friday; 10 a.m.-10 p.m. Saturday; 10 a.m.-6 p.m. Sunday at the Donald E. Stephens Convention Center, 5555 N. River Road, Rosemont. $25; $10 for kids ages 6-12; free for kids 5 and under / MAP
---
7. Spotlight
The One Earth Film Festival shines a light on environmental topics, including climate change, conservation, wildlife, recycling and waste. Films this weekend include "Plastic Bag Store: The Film," which uses puppetry, humor and craft to explore the plastic waste we produce, and "Inhabitants: Indigenous Perspectives on Restoring Our World," which follows five Native American tribes as they restore their relationships to the land using ancient practices that nurture life.
Details: Through Sunday. Screening times and locations vary. $8 suggested donation unless otherwise specified.
---
8. Meander
At the Maple Syrup Hike you'll learn about maple syrup production and what makes the trees in Ryerson Woods just right for producing this sweet syrup. You'll also get a chance to taste the goods.
Details: Sessions from noon-2 p.m. Saturday and Sunday through March 20 at the Edward R. Ryerson Conservation Area, 21950 N. Riverwoods Road, Riverwoods. $6; free for kids under 3. Registration required / MAP
---
9. Inspect
Two dozen vendors showcase their wares at the Glass Show and Sale. Sponsored by the Glass Society of Illinois, the show specializes in midcentury modern, depression and pattern glass, as well as pottery and utensils.
Details: 10 a.m.-5 p.m. Saturday; 11 a.m.-4 p.m. Sunday at the Midwest Conference Center, 401 W. Lake St., Northlake. $10 / MAP
---
10. Disclose
"Downton Abbey" actor Lesley Nichols reveals her journey from an up-and-comer to big-screen performer as head cook Mrs. Patmore in "How the Hell Did I Get Here?," a musical autobiography. Get the scoop on the show from "Chicago Tonight."
Details: 8 p.m. Saturday; 7 p.m. Sunday with additional performances through April 3 at the Greenhouse Theater, 2257 N. Lincoln Ave. $30-$89 / MAP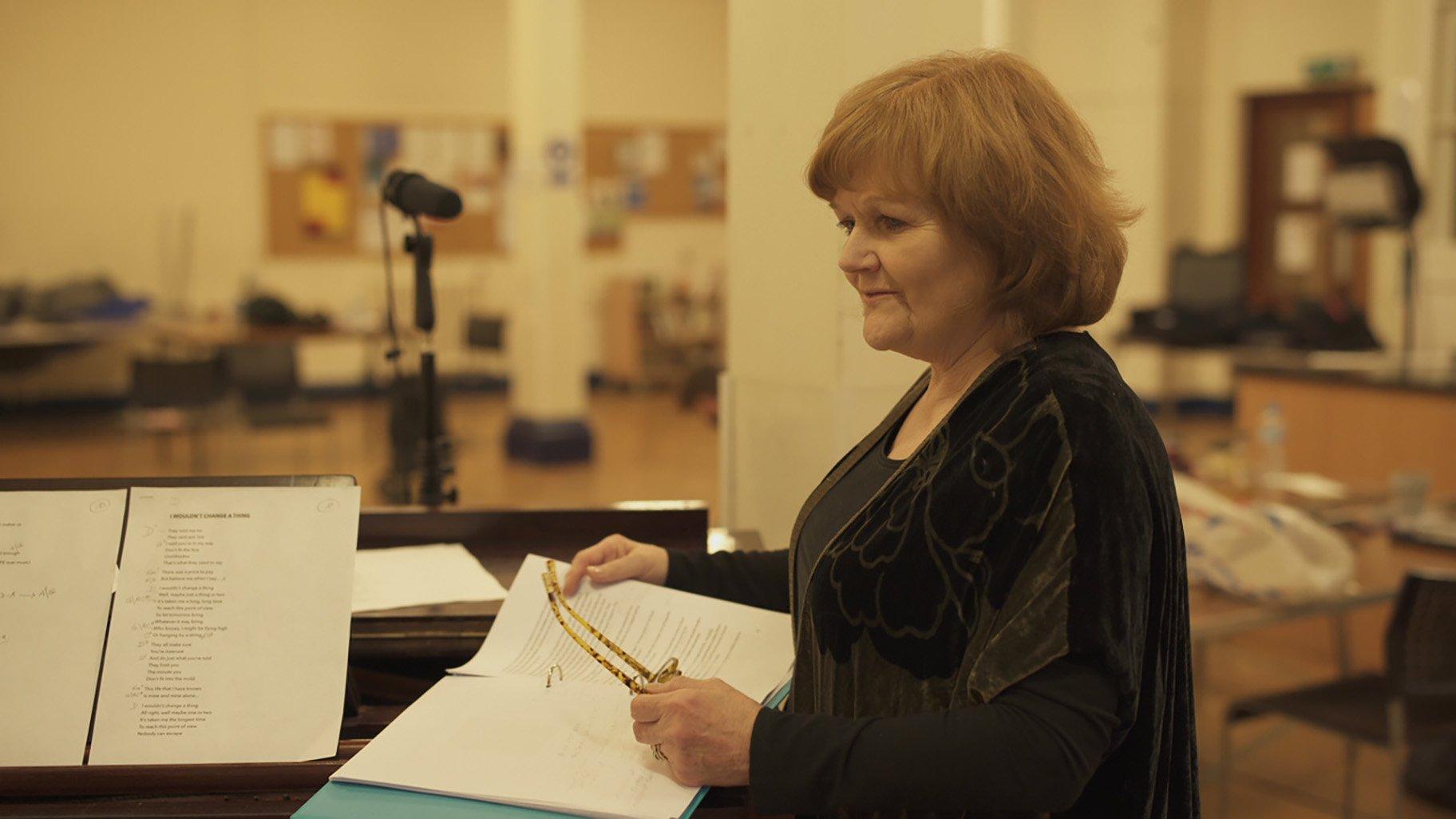 Lesley Nicol brings her new autobiographical show "How the Hell Did I Get Here?" to the Greenhouse Theater Center in Chicago. (Courtesy of Pemberley Productions)
---
Events listed are subject to change. We recommend double-checking times and locations before you head out the door. Want to share your upcoming events with us for consideration in a future roundup? Send us an email.
---