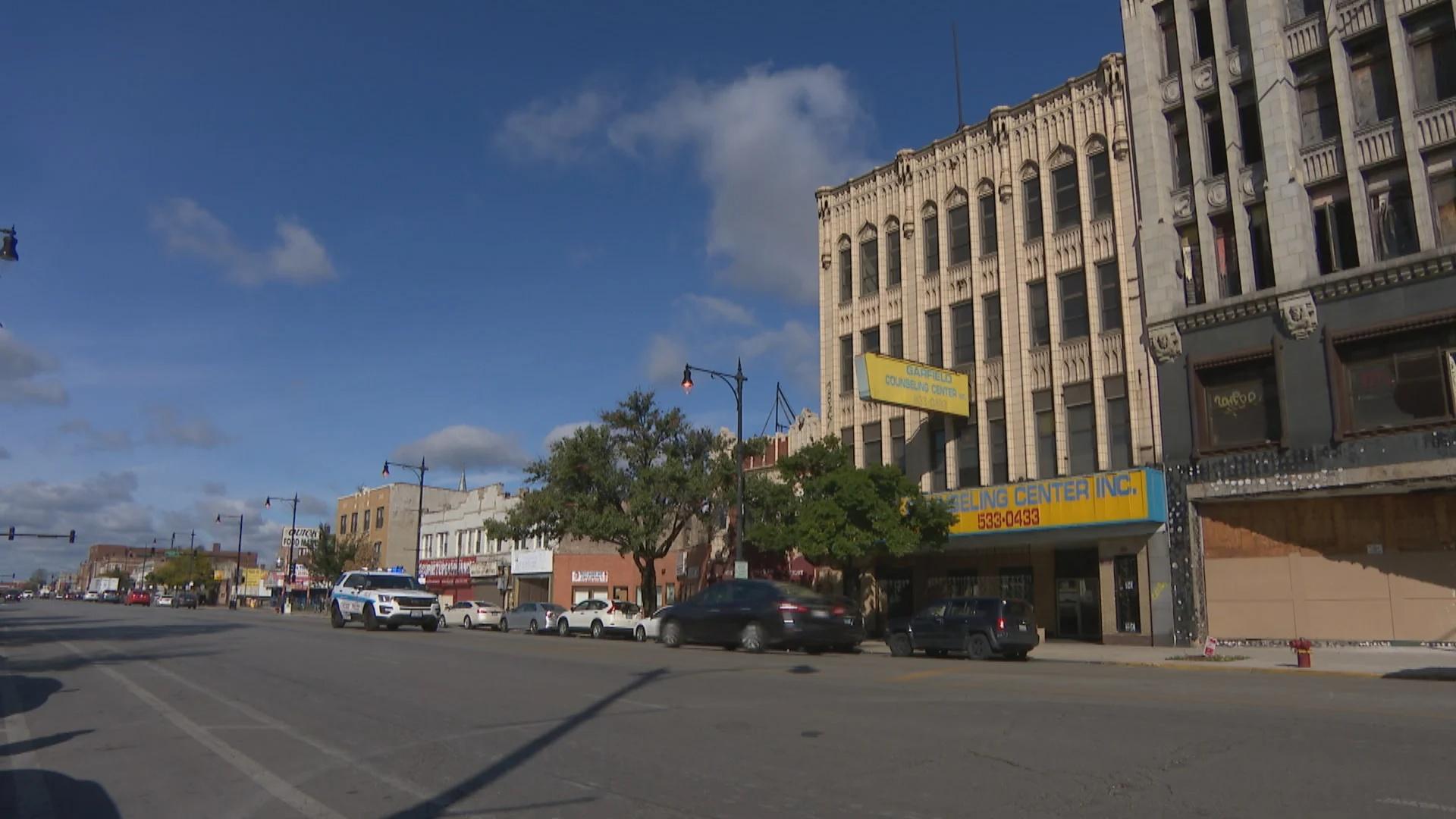 (WTTW News)
West Garfield Park residents have a life expectancy of 69 years – one of the lowest in the city, according to Dr. David Ansell, a physician and senior vice president of community health equity at Rush University Medical Center.
"We know where you live dictates when you're going to die," said Ansell, who co-authored a book that details nearly a century of research on how Chicago's structural and socioeconomic inequalities have impacted patients and hospitals. "We did a root cause analysis of people dying earlier in neighborhoods close to each other. At the root cause of this were things like structural racism and economic deprivation; lack of access to quality housing, food and easy access to health care, with no safe places to walk. You see the cumulative impacts on one's health."
A group of residents, faith-based organizations, health care institutions and nonprofits have formed the Garfield Park Rite to Wellness Collaborative to close the life expectancy gap by promoting health and wellness locally.
"Our mission is to improve the quality of life for Garfield Park residents period. We want to increase life expectancy, we want to increase opportunity, we want to increase wealth for individuals and families," said West Garfield Park resident Theodore Joseph (T.J.) Crawford, executive director of the Garfield Park Rite to Wellness Collaborative.
West Garfield Park is home to 17,433 residents, the majority of which are Black, according to a 2020 community data snapshot. Before World War II, West Garfield Park was home to Irish, Russian and German immigrants. In the 1950s, as African Americans began moving into the area, realtors began panic peddling, scaring white residents into moving out of the area. Other housing discrimination tactics, such as redlining, continued in West Garfield Park, as the population shifted from majority White to majority Black in roughly 10 years. 
"Segregation was a result of racism, and the cost is health and wealth," said Ansell.
Guiding the collaborative's work is a commitment to Black cultural wellness, defined by Crawford as "the unique, authentic expression of the values and principles self-determined by the Black community that will lend to the long-term health and well-being of the Black community."
Committing to Black cultural wellness emphasizes the Black experience and rejects the narrative "based in a racist, prejudicial outlook (that) defines the dominant culture and institutions … (which) criminalize Black folks," Crawford said. "Our goal is to really provide support for individuals and families to create an environment that produces a healthy community, that produces healthy individuals, that produces healthy families while at same time giving folks what they need to navigate a toxic environment and be empowered to change that environment in a way that supports their well-being."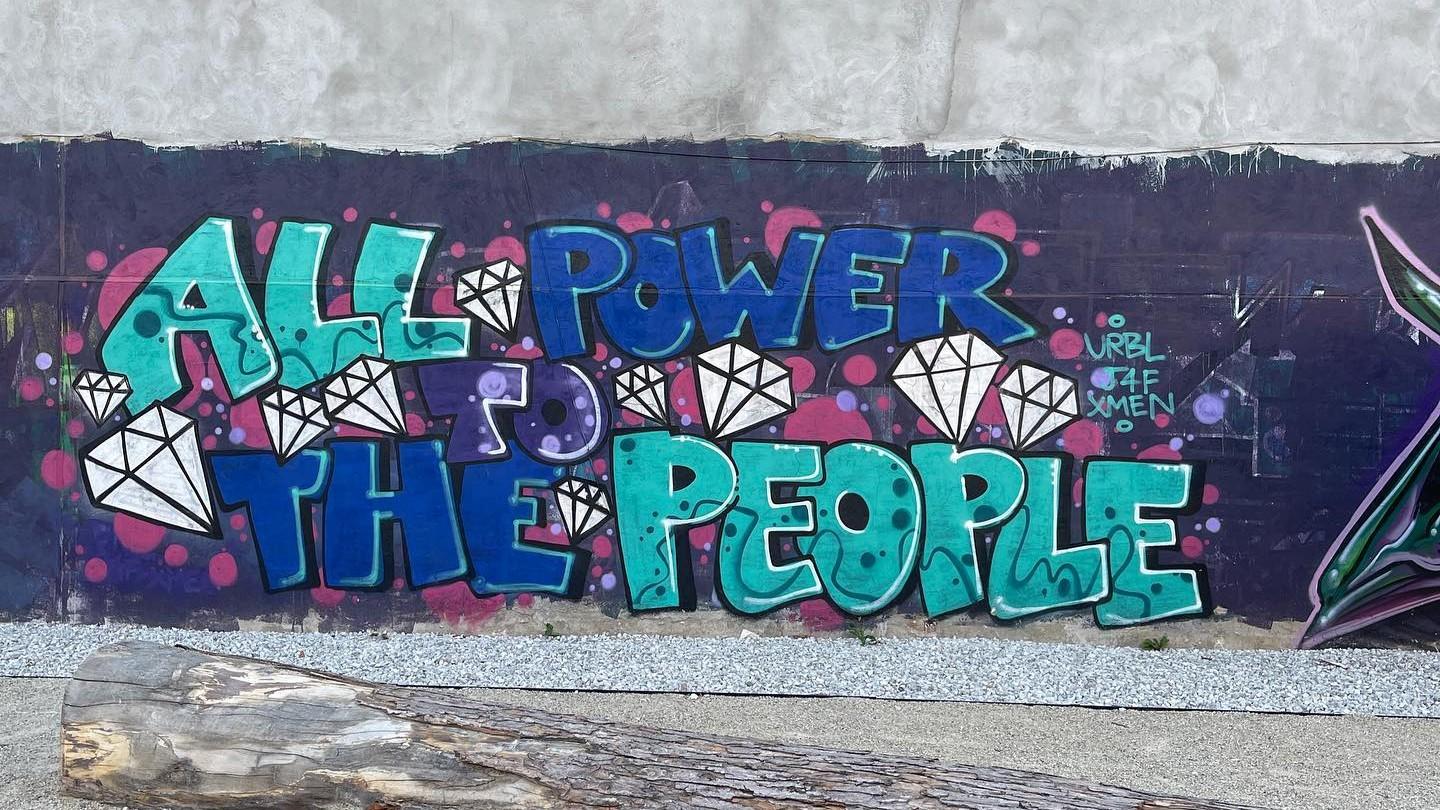 The Garfield Park Rite to Wellness Collaborative transformed a vacant lot at Pulaski Road and Madison Street last summer. (Rite to Wellness / Facebook)
The collaborative's goals include developing a community-driven quality of life plan, creating a plan to develop the once bustling Madison and Pulaski street business corridor and developing a wellness center.
Nearly 2,000 community residents have been surveyed about what they would like to see in the community and specifically in a wellness center.
"I think building healthy communities is an inside out job, and really in this instance it has to be both inside and out," Crawford said, adding the collaborative is still seeking community input for the wellness center, which he envisions as the foundation for a healthy Garfield Park.
"If you plant a seed in healthy soil, the soil is already by virtue of being healthy and having nutrients, it's there to produce and support a seed in all of the ways needed. The wellness center is us putting healthy soil in the midst of a desert," he said. "And (we) expect that by continuing to invest in this soil and water this soil and this seed, now this seed can grow to give families the support they need."
A vacant lot at the intersection of Madison Street and Kildare Avenue is the planned site for the center, which will include health care services, including mental and behavioral health services, a recreation/fitness center and day care services.
"We envision it being a central, catalytic development that will spark transformation of the entire neighborhood," Crawford said.
Rush is among the health care institutions that plan to provide services at the center.
"The simple thing of getting in to see a doctor to be treated is crucial," said Ansell. "We're rethinking about getting health care into communities in new ways so people don't have go outside their communities."
Ansell says the wellness center will be a "catalytic investment – the first since the 1968 riots" sparked by the assassination of the Rev. Martin Luther King Jr. in which more than 100 buildings along a two-mile stretch of Madison Street running through East and West Garfield Park were destroyed by fire.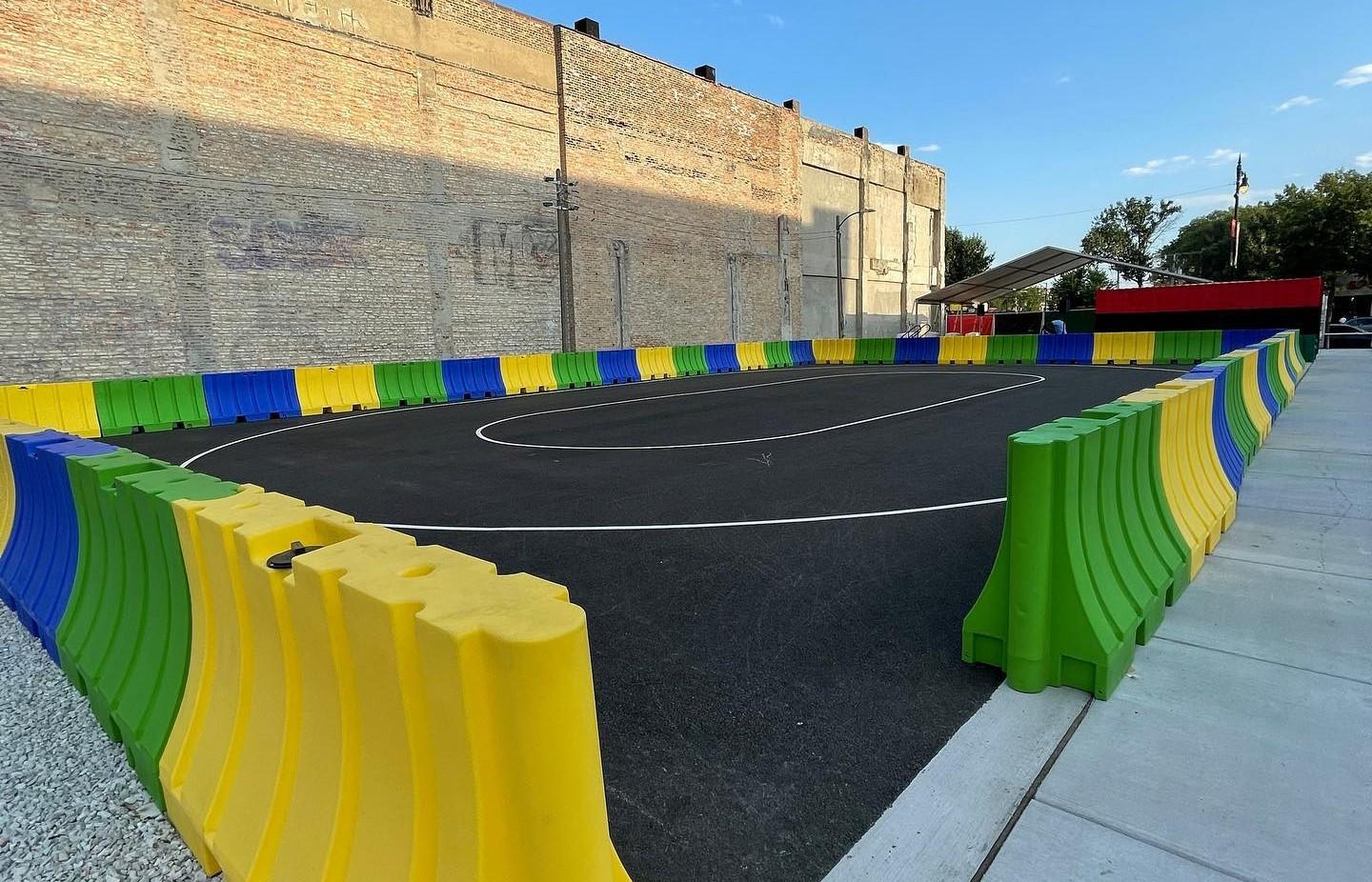 The Garfield Park Rite to Wellness Collaborative transformed a vacant lot at Pulaski Road and Madison Street in to an outdoor roller rink last summer. (Rite to Wellness / Facebook)
The wellness center is just one building in what the collaborative hopes will become a wellness campus, where an individual can access everything they need for overall wellness, according to Crawford. 
The collaborative has also launched a healthy behavior campaign that offers fitness classes, nutrition education and parenting classes in various locations around Garfield Park.
It's also working with the city to activate vacant lots throughout the neighborhood to "create a community asset versus a community detriment," said Crawford. Last summer, a vacant lot at Pulaski Road and Madison Street was transformed into a community plaza and outdoor roller rink, which Crawford called "a shining example" of the potential for activating vacant lots.
As the collaborative moves forward with its work, Crawford called on residents to get involved.
"We need to seize the time. We need to really work together to see a 360-degree perspective versus our own limited perspective. That will allow us to create models of community and collaboration that are sustainable that move in cooperation with the environment God has given us versus against it," he said. "More importantly we need to believe that these things can get done, and the more we do, the more we're able to build, sustain or create."
Ansell praised the collaborative's vision and plans for the neighborhood.
"The Garfield Park Rite to Wellness Collaborative is an example in the city of hope," he said. "This is about real investment in a neighborhood that will allow for economic growth and development – a vital infusion of things which are at the heart of health."
Marissa Nelson contributed.
Contact Kristen Thometz: @kristenthometz | (773) 509-5452 |  [email protected]
---
FIRSTHAND: SEGREGATION is part of WTTW's award-winning multimedia, multi-year initiative focusing on the firsthand perspectives of people facing critical issues in Chicago. Throughout 2022, WTTW's FIRSTHAND: SEGREGATION will put a human face on the impact racial divisions have on individuals, the city, and our region through a documentary series, expert talks, text and visual journalism in partnership with South Side Weekly and the Invisible Institute, and community discussions and engagement in partnership with the Folded Map Project and the Metropolitan Planning Council. Visit the website (wttw.com/firsthand) to explore the project.
Watch more stories from FIRSTHAND: Segregation tonight at 7 p.m. on "Chicago Tonight."
---