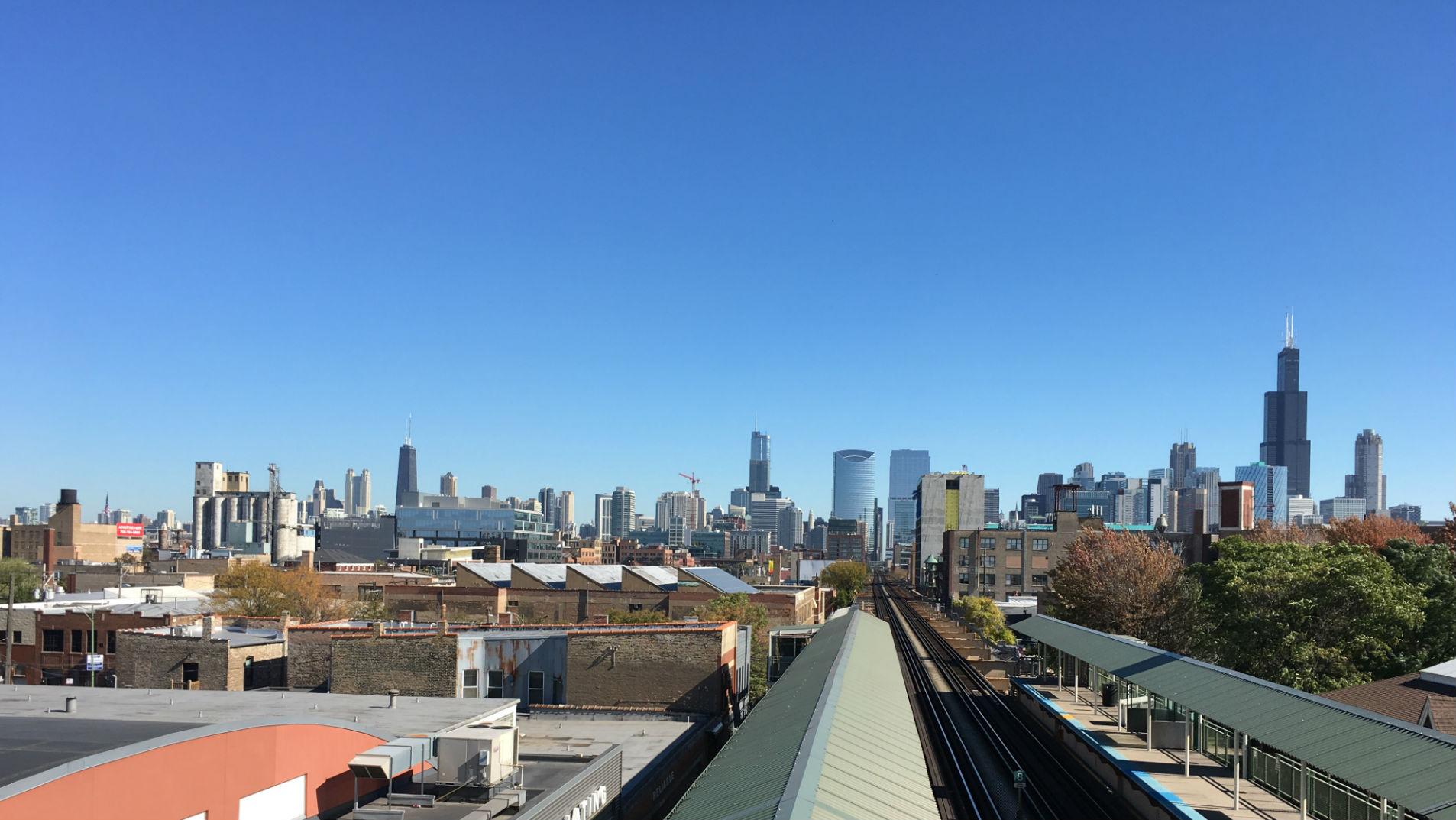 (Kristen Thometz / WTTW News)
Chicago has the largest life expectancy gap in the country, according to a new analysis of the largest 500 U.S. cities by NYU School of Medicine. Residents living in the Streeterville community live to be 90, but just 9 miles away in Englewood, residents only live to be 60, the report found.
As startling as that figure is, it's not news, says Dr. David Ansell, a primary care physician and senior vice president for community health at Rush University. "We've known this for years, and it's just now gotten the attention of the public and others. That 30-year (life expectancy) age gap has been known for a long time," he said.
A similar report was released last year, when the group West Side United announced a 16-year life expectancy gap between residents of West Garfield Park and the Loop. The group is made up of a coalition of local health care institutions and professionals, including Rush.
Ansell says health outcomes are not strictly a result of biology, behavior or beliefs. "Social conditions themselves … create these terrible gaps in disease and premature mortality." Those health inequities are the subject of a new book co-authored by Ansell that details nearly a century of research on how Chicago's structural and socioeconomic inequalities have impacted patients and hospitals.
While many people believe the term "health equity" means equal access to care, it actually means everyone has an equal opportunity to be healthy, according to Ansell. "Every man, woman and child should have the chance to lead a long and healthy life," he said, adding that equal access to care is an important part of that.
"What seems to be driving the large gaps in life expectancy you see in Chicago are actually differences in social conditions under which people live, play and work," he said.
Structural racism, a lack of investment in communities, and concentrated poverty are examples of social and structural conditions that contribute to Chicago's health inequities. "These are forms of afflictions because in some ways they cause disease," said Ansell. "There are solutions to them, but it's not just health care alone."
West Side United is one such effort to address health inequities. It launched last year to address social and structural determinants of health on the West Side. In the past two years the group has raised $10.5 million to invest in educational and employment opportunities on the West Side, among other things.
But to truly make an impact, all Chicagoans need to be involved, says Ansell. "We all have to worry about this. This affects all of us," he said. "We all take great pride in our city, but we have to do a lot more to make sure everyone has access to the opportunities that lead to good health and then we won't see these inequities."
Those acts can be small. Last summer, a Rush medical student organized Saturday walks in Garfield Park with Rush employees. "These are beautiful neighborhoods, and people who live in these neighborhoods love their neighborhood and don't like all the bad news about it," Ansell said.
"We need to change the story of neighborhoods of being 'of risk' to them being neighborhoods of opportunity and great assets," he said. "Sometimes you just have to show up."
Contact Kristen Thometz: @kristenthometz | [email protected] | (773) 509-5452
---
Related stories:
Study Finds Black Americans More Likely to Live in 'Trauma Deserts'
West Side United Aims to Improve Health, Life Expectancy of Residents
Access to Pharmacies Increasingly Difficult on South, West Sides
West Side United Invests in Neighborhoods, Businesses
---