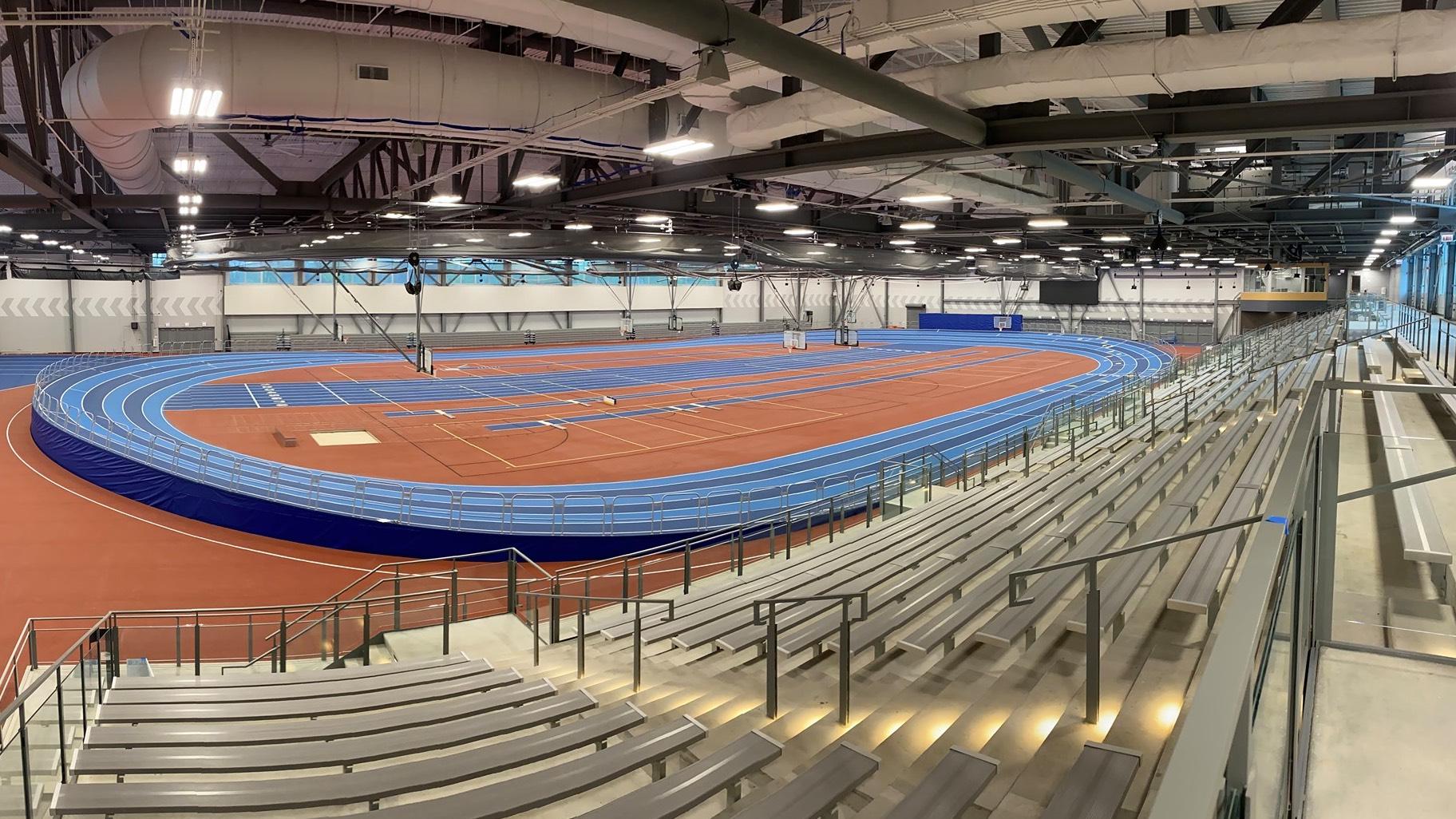 The newly named Dr. Conrad Worrill Track and Field Center at Gately Park. (Facebook)
The Chicago Park District's state-of-the art track and field center at Gately Park in Pullman, which opened in 2021, owes its existence to decades of pushing and prodding by the late Conrad Worrill.
On Wednesday, the Chicago Park District paid tribute to Worrill's tenacity by naming the building in his honor. The facility is now known as the Dr. Conrad Worrill Track and Field Center at Gately Park.
Worrill, one of Chicago's preeminent civil rights activists and African American scholars, died in 2020 before construction on the center was completed but he was front and center at the groundbreaking ceremony in 2018.
"Although he did not get a chance to see children run on the track, he did have an opportunity to see the building near completion. He would burst with pride when he talked about the new track and field stadium," said Worrill's daughter, Femi Skanes, who conveyed her family's appreciation for the naming honor at Wednesday's meeting of the Park District's board of commissioners.
Her father, Skanes said, was forever frustrated that the city's track and field athletes had to practice their sport in school hallways. It was something he had experienced firsthand, running through the halls when he was a student at Hyde Park High School, she said.
"He despised the fact that our children did not have an adequate facility to help them hone their track and field skills," said Skanes. "As a result, he took his idea and his passion and he lobbied for the city of Chicago to invest and build a track and field stadium. After years of advocacy, his dream became a reality."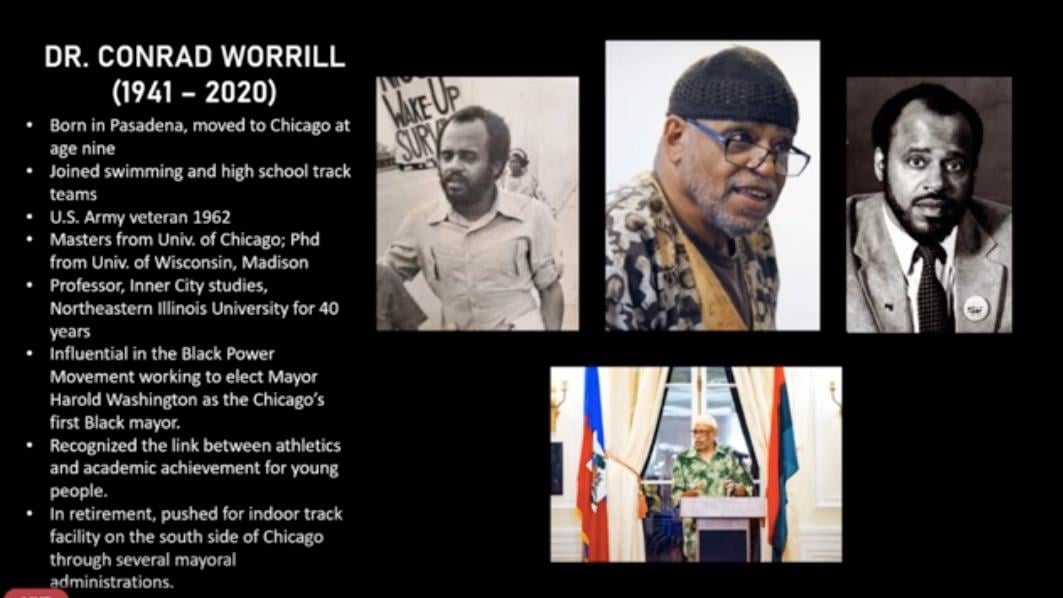 The Park District shared a few of Conrad Worrill's achievements as it announced a new track and field center would be named in his honor. (Chicago Park District / YouTube)
Heather Gleason, the Park District's director of planning and development, said Worrill met with her team several times.
"Dr. Worrill was very much a part of planning this project," Gleason said. "This would not have been possible without his constant advocacy."
In March, Chicago Public Schools will hold its indoor track championship at the center.
With eight sprint lanes, long jump and triple jump runways and pits, pole-vault runways, high jump area and throwing cage, the center is on par with the top facilities in the country, allowing Chicago to also host major events, like upcoming conference championships for the Big East and Missouri Valley.
In addition, the center serves as a community hub, offering activities, workshops and fitness classes.
Contact Patty Wetli: @pattywetli | (773) 509-5623 |  [email protected]
---