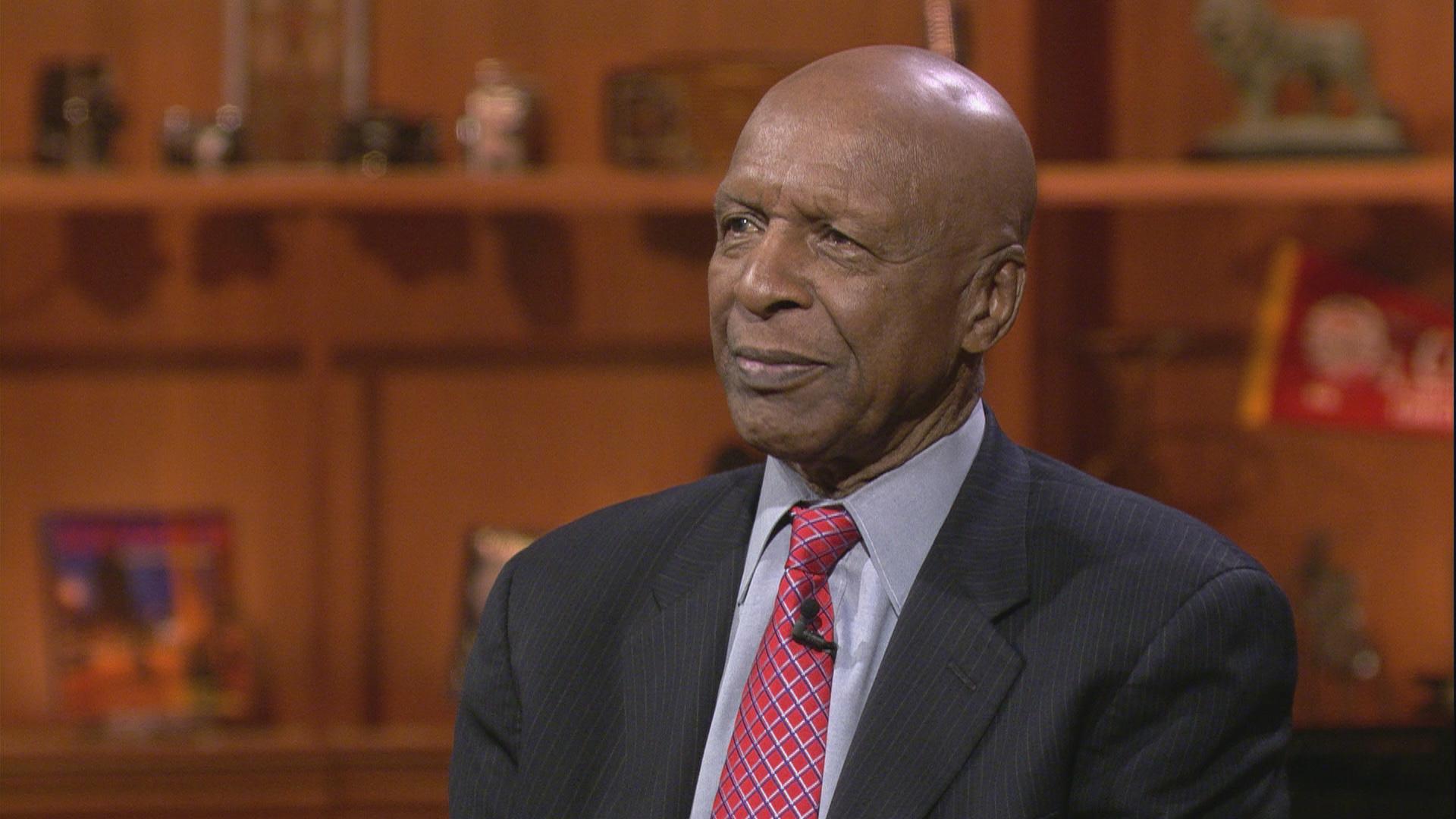 Illinois Secretary of State Jesse White appears on "Chicago Tonight" on Dec. 10, 2019. (WTTW News)
Illinois Secretary of State Jesse White endorsed Anna Valencia on Thursday, boosting her bid to emerge from a crowded Democratic primary and succeed him in statewide office.
White's endorsement puts his powerful political machine behind Valencia, and could help her win over Black voters in Chicago, in the contest against former State Treasurer Alexi Giannoulias and Ald. David Moore (17th Ward).
Valencia said she was humbled by White's endorsement. When he leaves his position in 2023, White, 87, will have served 24 years in office.
"I plan to build on his legacy by bringing my experience to the Secretary of State's office to keep making government more accessible, innovative and open," Valencia said in a statement.
White praised Valencia's work as city clerk, the office she has held since 2016 when she was appointed by former Mayor Rahm Emanuel. Valencia was elected to a full term in 2019 without opposition.
"I am impressed by her energy, commitment to public service and her dedication to getting the job done," White said in a statement. "As Chicago city clerk, she has successfully modernized the office and made day-to-day customer service a number one priority. She has the ability and understanding to deliver important services to the public in a consistent, organized and effective manner."
Ald. Walter Burnett (27th Ward), a close ally of White, told WTTW News he would start working immediately to help secure the Democratic nomination for Valencia.
"We're getting ready to rock and roll," Burnett said. "Like they say in the neighborhood, it's on like popcorn."
In July, Giannoulias reported a campaign war chest of nearly $3 million, giving him a significant advantage over Valencia, who reported less than $600,000 on hand. Moore had approximately $64,000 on hand, according to state records.
White, the first African American to be elected secretary of state, determined Valencia was the best candidate to carry on his legacy, Burnett said. If elected, Valencia would be the first Latina and first woman to serve as secretary of state.
White's endorsement of Valencia comes after the Cook County Democratic Party narrowly backed Giannoulias. That prompted Ald. Pat Dowell (3rd Ward) to drop out of the secretary of state race. She is now running to replace retiring U.S. Rep. Bobby Rush (D-Chicago).
In the Republican primary, John Milhiser, a former U.S. attorney and Sangamon County state's attorney, is running against state Rep. Dan Brady, (R-Normal).
Republicans were locked out of statewide office by Democrats in 2018.
Part of the reason Valencia is the strongest candidate in the race is her roots in the Metro East region of Illinois, across the Mississippi River from St. Louis, White said. 
"She will be a champion of road safety, working to build on our record of saving teen lives and combating drunk driving," White said. "She will be a strong advocate for good government and enhanced customer service — keeping up with rapidly changing needs and technologies."
Contact Heather Cherone: @HeatherCherone | (773) 569-1863 | [email protected]
---