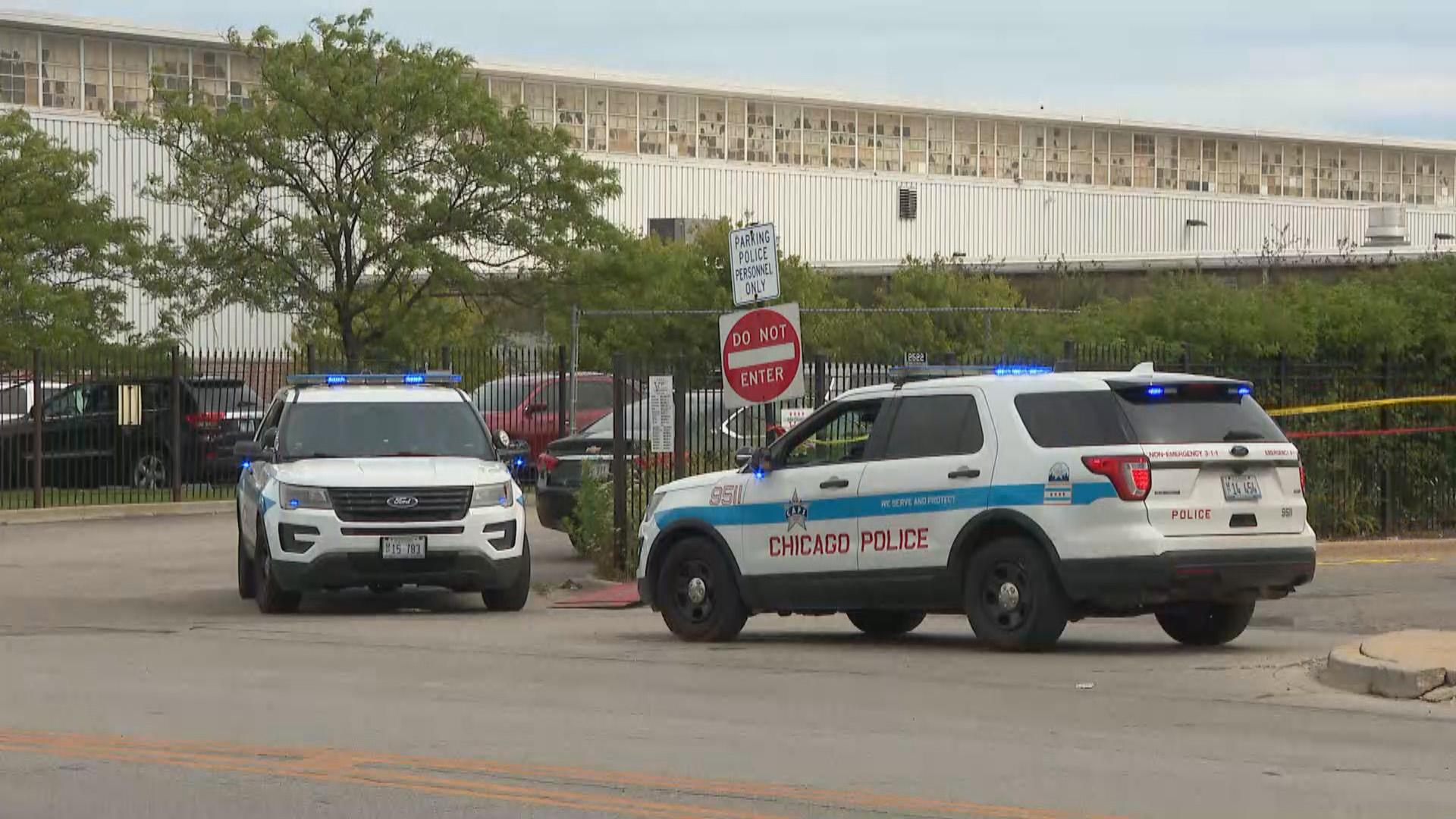 (WTTW News)
Did remote learning lead to a rise in the number of carjackings around Chicago in 2020? Mayor Lori Lightfoot suggested there was a correlation between the two as city officials announced an expansion of a task force that's aimed at stopping vehicle thefts.
Chicago saw more than 1,400 carjackings in 2020, a total that jumped above 1,800 last year, with an "inordinate" number of juvenile offenders being arrested for these crimes, Lightfoot said Monday. Part of the reason for that spike, she believes, was the "pure boredom" of kids who were supposed to be learning from home while schools were shut down during the COVID-19 pandemic.
"Having talked to state's attorneys who were dealing with these cases in juvenile court, and others, a lot of parents went to work during the day thinking their teenagers were logged on for remote learning, only to find something else," the mayor said during a press conference Monday at the Chicago Office of Emergency Management and Communications.
Whether or not remote learning played a role in the rise in carjackings, Chicago Public Schools students have since resumed in-person learning during the current school year. Lightfoot said "we're way past that point now" and city leaders and law enforcement must "bend the curve on this issue."
The Chicago Teachers Union responded to Lightfoot's comments saying it "condemns inflammatory, hurtful smears against our students, no matter the source."
"Every child in our public schools in Chicago deserves an apology from the mayor today, who claimed with zero evidence that there was a correlation between remote learning in 2020 and an increase in car-jackings, which have been growing across the nation," the CTU said in a statement. "To suggest that our students are somehow disproportionately responsible for these crimes is precisely the kind of scapegoating and smear tactics Black and Brown students and adults have had to contend with in any discourse about crime for generations."
Lightfoot's comments came as the city announced it would be expanding a multi-jurisdictional carjacking task force from two shifts per day up to three per day to provide around the clock coverage.
That task force — which includes local, county, state and federal law enforcement partners — has already doubled in size since January 2021 and made 1,421 carjacking related arrests, including 313 for vehicular hijacking, throughout last year, according to the Chicago Police Department.
Police Superintendent David Brown on Monday said the city thus far in 2022 has seen 177 carjackings. That's a 23% reduction over the same time period last year, he said. Meanwhile, CPD data shows the total number of motor vehicle thefts so far this year is up 39% over 2021.
According to Lightfoot, juveniles often make up more than 50% of those arrested for carjacking-related offenses in Chicago. In one case, an 11-year-old boy was arrested by the task force in January following a carjacking in Mount Greenwood late last year. Brown said that boy had already been arrested several times over the past two years in other carjacking-related cases.
Lightfoot described this pattern as a "very common thing" and said the criminal justice system must do more to help these kids rather than simply locking them up and "throw(ing) away the key."
"That can't be the answer, it has to be something more," she said, suggesting that juveniles who are arrested could be notified of different community-based interventions like behavioral therapy or mentorship programs before they are released. "We can't have juveniles be part of the problem of recidivism. We've got to intervene before that happens."
Contact Matt Masterson: @ByMattMasterson | [email protected] | (773) 509-5431
---