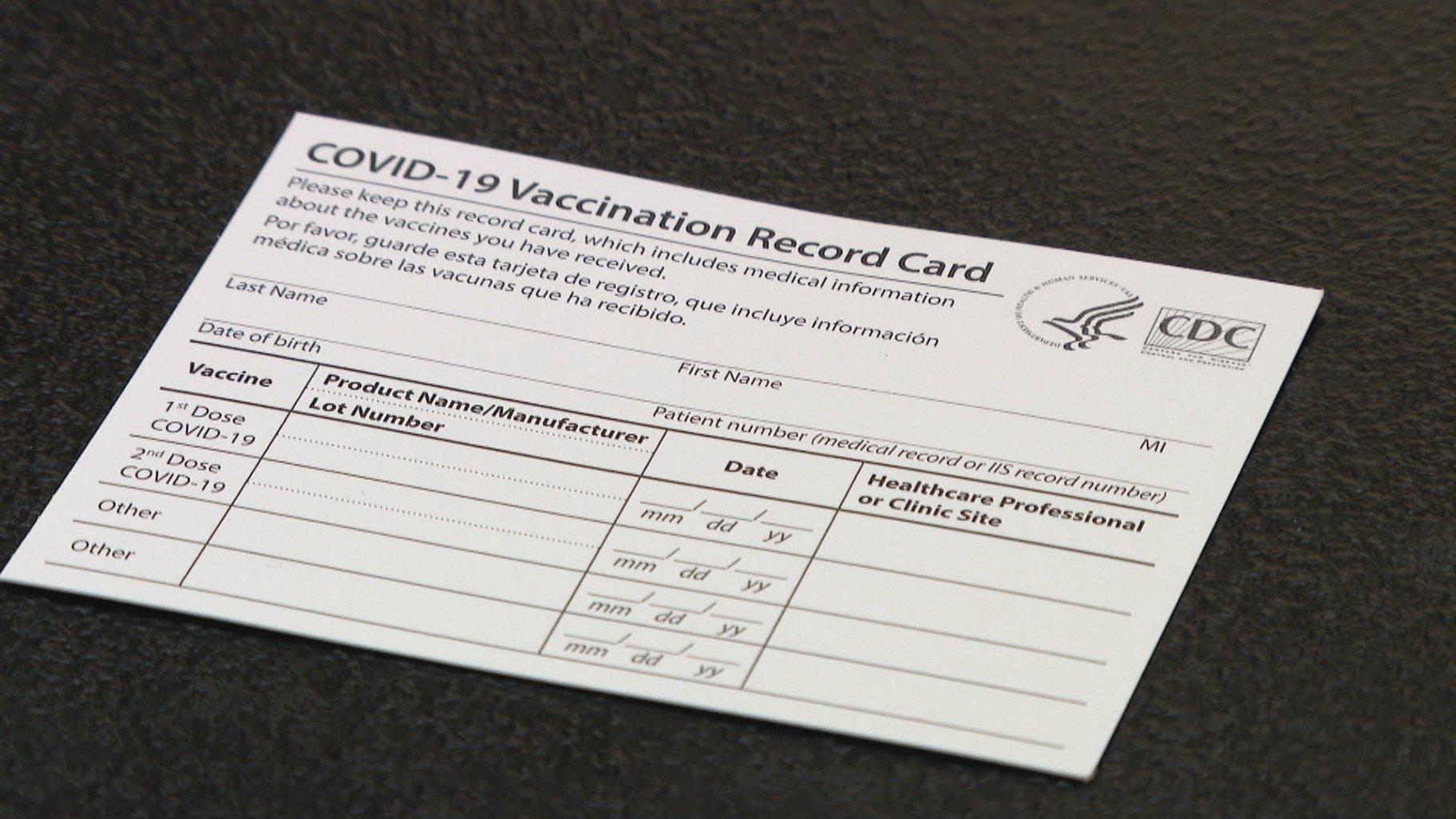 (WTTW News)
City officials cited a West Town deli, which is already at the center of controversy after its owners made homophobic and anti-Black Lives Matter remarks, for violating Chicago's requirement that all diners be vaccinated against COVID-19.
Nini's Deli, 543 N. Noble St., was closed between June 2020 and July 2021 after the deli once known for its empanadas, iced coffee and bubble-gum pink brick exterior became the subject of protests and controversy.
The deli's owners used a loudspeaker to proclaim what they said were "biblical Christian values" that included opposition to same-sex marriage and anti-Black Lives Matter rhetoric as protests triggered by the police murder of George Floyd swept the city. 
Juan-Elias Riesco, the son of owner Juan Riesco, told WTTW News on Tuesday the eatery would not comply with the vaccine mandate, which has been in place for nearly a month.
"We believe the vaccine mandates and the mask mandates are unconstitutional and ungodly and we believe the mayor and her regime should repent," Juan-Elias Riesco said. "We fear God and God alone."
Nini's Deli was one of 15 businesses that were cited between Jan. 16 and Jan. 30 for violating the city's vaccine mandate, according to a statement from a spokesperson for the Department of Business Affairs and Consumer Protection. One fitness center, The Little Gym Of Chicago, 3216-3218 N. Lincoln Ave. was also cited.
Each business was issued two citations, which will trigger a hearing before fines ranging between $100 and $10,000 can be imposed.
The city's order requires anyone who is older than 5 to show proof of vaccination to enter a restaurant, gym or entertainment venue. 
Chicago officials also require that masks be worn in all indoor settings.
The following restaurants were cited for violating the vaccine mandate, according to city officials:
Etta, 700 N. Clark St.
Tavern On Rush, 1031 N. Rush St.
Backyard Grill, 6355 N. Pulaski Road
Cupitol Coffee & Eatery, 455 E. Illinois St.
Sushi Koi, 2156 N. Clybourn Ave.
Xoctli Mexican Restaurant, 1658 W. Cermak Road
Peke's Pozole, 4720 S. Pulaski Road
Bacon & Jam, 3335 W. 111th St.
Casa Margarita, 505 N. Lake Shore Drive
Milk & Honey Cafe, 1920 W. Division St.
Scoop's, Inc., 4356 N. Central Ave.
La Colombe Torrefaction, Inc., 858 W. Armitage Ave.
Popeye's, 346 E. 95th St.
Clark El Ranchito Corp, 4651 N. Clark St.
Twelve other businesses, including the United Center, received an official warning that they had violated the vaccine mandate and were given a chance to correct that failure, officials said.
Between Jan. 3 and Jan. 30, city officials cited 39 establishments for violating the city's vaccine mandate.
Contact Heather Cherone: @HeatherCherone | (773) 569-1863 | [email protected]
---