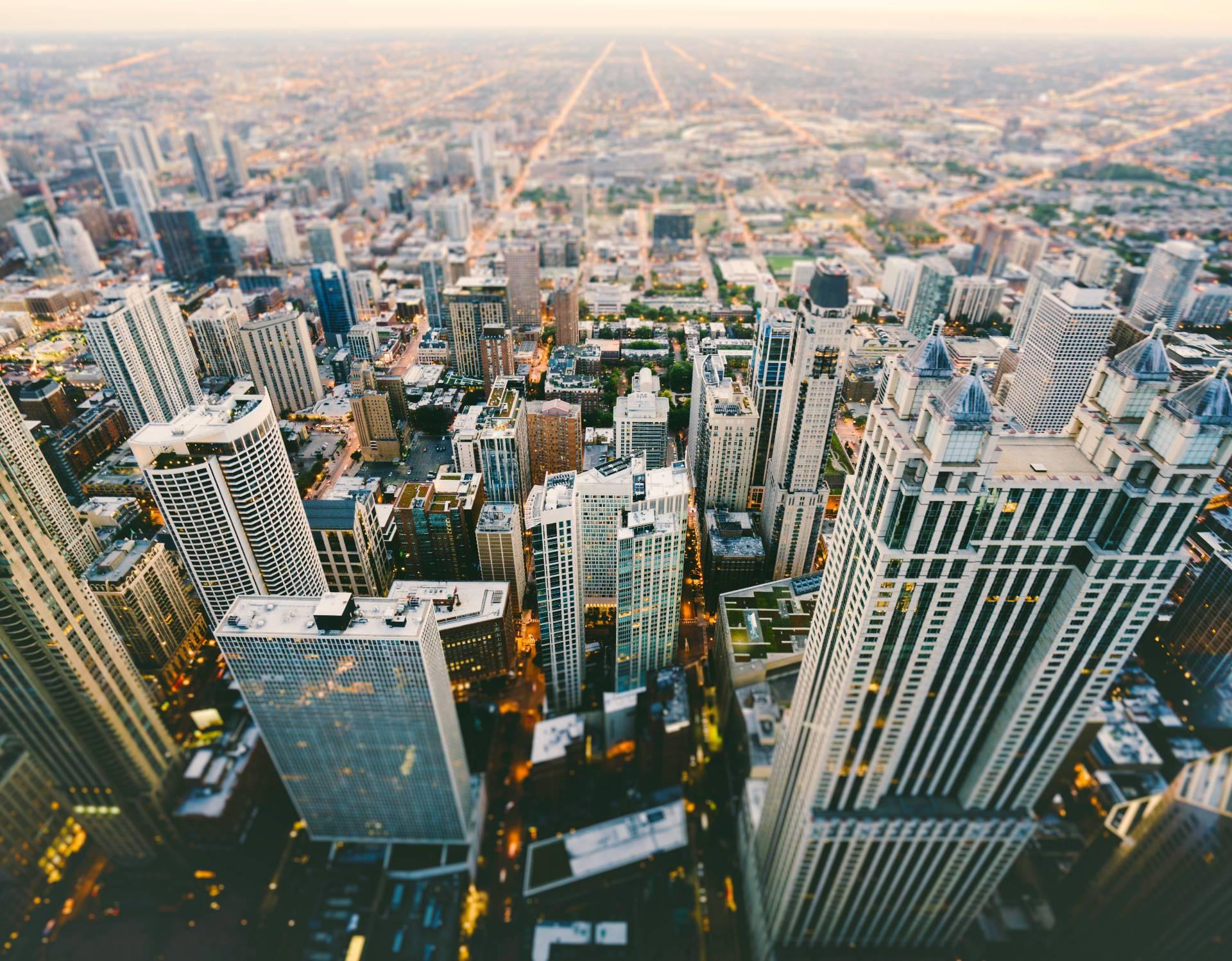 (Photo by Tuan Nguyen / Unsplash)
Chicago is often described as a city of neighborhoods. Despite that moniker, the city of Chicago doesn't recognize or use neighborhood names for any official purposes.
"The shocking fact is there are no official neighborhoods in our city of neighborhoods," said WTTW's Geoffrey Baer.
That's right: no official neighborhoods. Instead, the city of Chicago uses community areas.
Neighborhoods? Community areas? Aren't they the same thing?
While people may use them interchangeably, they're not one and the same.
"Community areas remain fixed over time and have very roughly equal populations and cover the entire city. Every square inch of the city is part of a community area," said Dennis McClendon, owner of Chicago CartoGraphics. "Neighborhoods are much more organic in their origin … and could be stretched one way or another by various folks, including real estate agents."
The term "community area" was coined by researchers at the University of Chicago in the late 1920s to track certain statistics gathered by the U.S. Census Bureau, such as income and demographic information.
The city is divided into 77 community areas whose boundaries don't change over time – something that's "immensely valuable" to people studying the city, according to McClendon. "Anybody from the department of planning, housing, economic development or any agency that studies social aspects makes use of the community areas," he said.
Since the 1920s, there have been only two changes to Chicago community area boundaries: the addition of O'Hare in the '50s and the separation of the Edgewater community area from the Uptown community area in 1980, according to the Encyclopedia of Chicago.
Chicago neighborhood names and boundaries can change over time, and different people may have different ideas on the names and locations of neighborhoods.
"They are modern inventions that really only come about to a very strong extent in the '80s," said McClendon.
Prior to that, many residents identified where they lived with the parish they attended, intersections, or areas that were previously independent from the city of Chicago before they were annexed. "As late as the '80s, I think had you asked most Chicagoans what neighborhood they lived in (we would) not have recognized the answer they gave," he said.
Video: Geoffrey Baer breaks down the differences between the city's wards, neighborhoods and community areas.
Community areas are distinct from but related to neighborhoods. For example, Pilsen is a neighborhood located within the Lower West Side community area. Wrigleyville is a neighborhood located within the Lakeview community area defined by its proximity to Wrigley Field and its nightlife.
In 1993, the Chicago City Council approved an ordinance officially recognizing the city's 77 community areas, as well as 178 neighborhoods based on a 1978 survey conducted by the city's department of planning asking residents to name and define the boundaries of the neighborhoods in which they lived.
Wait, what?
That's correct, there is an ordinance that recognizes 178 neighborhoods, but the city of Chicago explicitly states on its website, "city government does not recognize or use Chicago neighborhood boundaries for any official purposes."
But there's a notable exception. In 2016, 21st Ward Ald. Howard Brookins introduced a resolution to prohibit the Metropolitan Pier and Exposition Authority from promoting McCormick Square as the city's "newest neighborhood," citing the 1993 ordinance of the 178 official neighborhoods. The resolution did not pass.
And some of the neighborhoods on that "official map" no longer exist, according to McClendon.
"Neighborhoods are always evolving," Baer said, pointing to the West Loop and Fulton Market as recent examples (both of which are located in the Near West Side community area). "You can imagine how neighborhoods have changed over the decades."
Despite their fluidity, most Chicagoans use neighborhoods, not community areas to describe where they call home.
"People in Little Village will never say they live in (the South Lawndale community area). They say, 'I live in Little Village, or La Villita in Spanish,'" said Baer.
Contact Kristen Thometz: @kristenthometz | (773) 509-5452 |  [email protected]
---