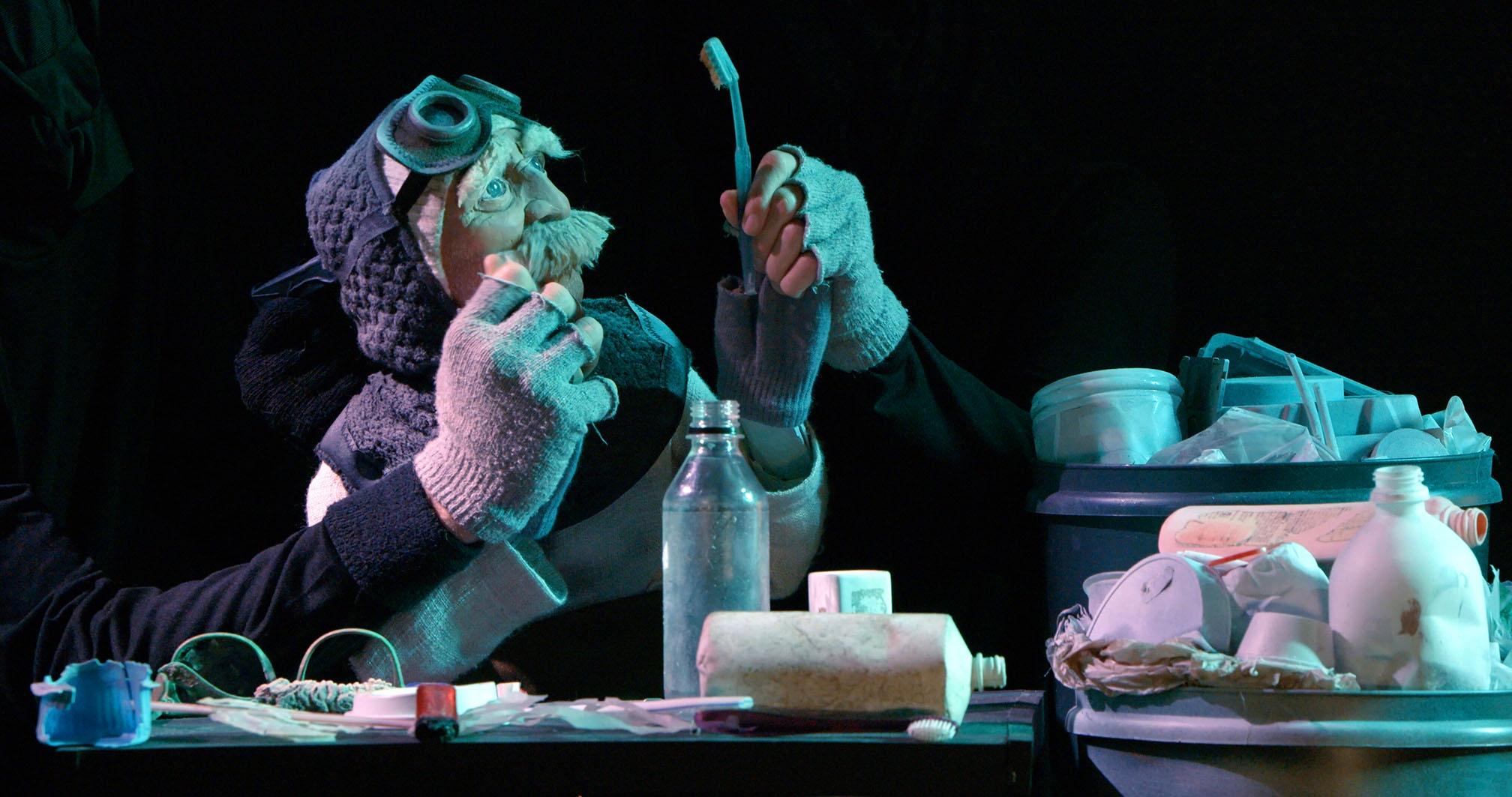 (Courtesy of Robin Frohardt / Pomegranate Arts)
1. Spark joy
Hundreds of puppets take over local stages for the Chicago International Puppet Theater Festival. See "Chimpanzee," a play featuring bunraku style puppetry to tell the story of chimpanzees raised as children in human homes in a cross-fostering science experiment (performances Saturday and Sunday). Or stop in "The Plastic Bag Store" on the Mag Mile, where everything you see is made from discarded, single-use plastics (11 a.m.-3 p.m. daily) and be sure to catch an immersive puppet film (screenings start Thursday and run through Jan. 30). The festival will feature more than 100 performances over 10 days, including a free Neighborhood Festival Tour.
Details: Performance times, costs and locations vary through Jan. 30
---
2. Roar
Tyrannosaurus, triceratops and velociraptors (Oh, my!) come alive at Dinosaur Adventure. Kiddos can learn more about the most popular prehistoric creatures, ride their favorite dino, create fossils and play in themed obstacle courses.
Details: 3-8 p.m. Friday; 9 a.m.-7 p.m. Saturday; 9 a.m.-6 p.m. Sunday at the Donald E. Stephens Convention Center, 5555 N. River Road, Rosemont. $25-$30 / MAP
---
3. Tune in
Grammy Award-winning jazz musician and alto saxophonist Branford Marsalis performs with the Orpheus Chamber Orchestra, a musician-led orchestra without a conductor making its first U.S. tour since the pandemic began. Expect to hear a selection of jazz and classical music, including a newly commissioned work by Courtney Bryan.
Details: 8 p.m. Saturday at Chicago Symphony Center, 220 S. Michigan Ave. $35 and up / MAP
---
4. Collect
More than 400 prints are for sale at the 32nd Annual International Small Print Show & Holiday Sale. Don't want to go out? No problem, shop online from the comfort of your own abode.
Details: Noon-5 p.m. Friday and Saturday, or by appointment through Jan. 31 at 4912 N. Western Ave. Free / MAP
---
5. Admire
Billed as the artist's final museum show, "Tony Fitzpatrick: Jesus of Western Avenue" showcases more than 90 of Fitzpatrick's works, most of which was made in the last few years. Fitzpatrick will discuss his work at 3 p.m. Sunday with director, writer and producer Steven Conrad (Tickets cost $10.) Catch a glimpse of the show before you go.
Details: 11 a.m.-5 p.m. Wednesday-Sunday through Jan. 31 at the Cleve Carney Museum of Art at the College of DuPage, 425 Fawell Blvd., Glen Ellyn. Free / MAP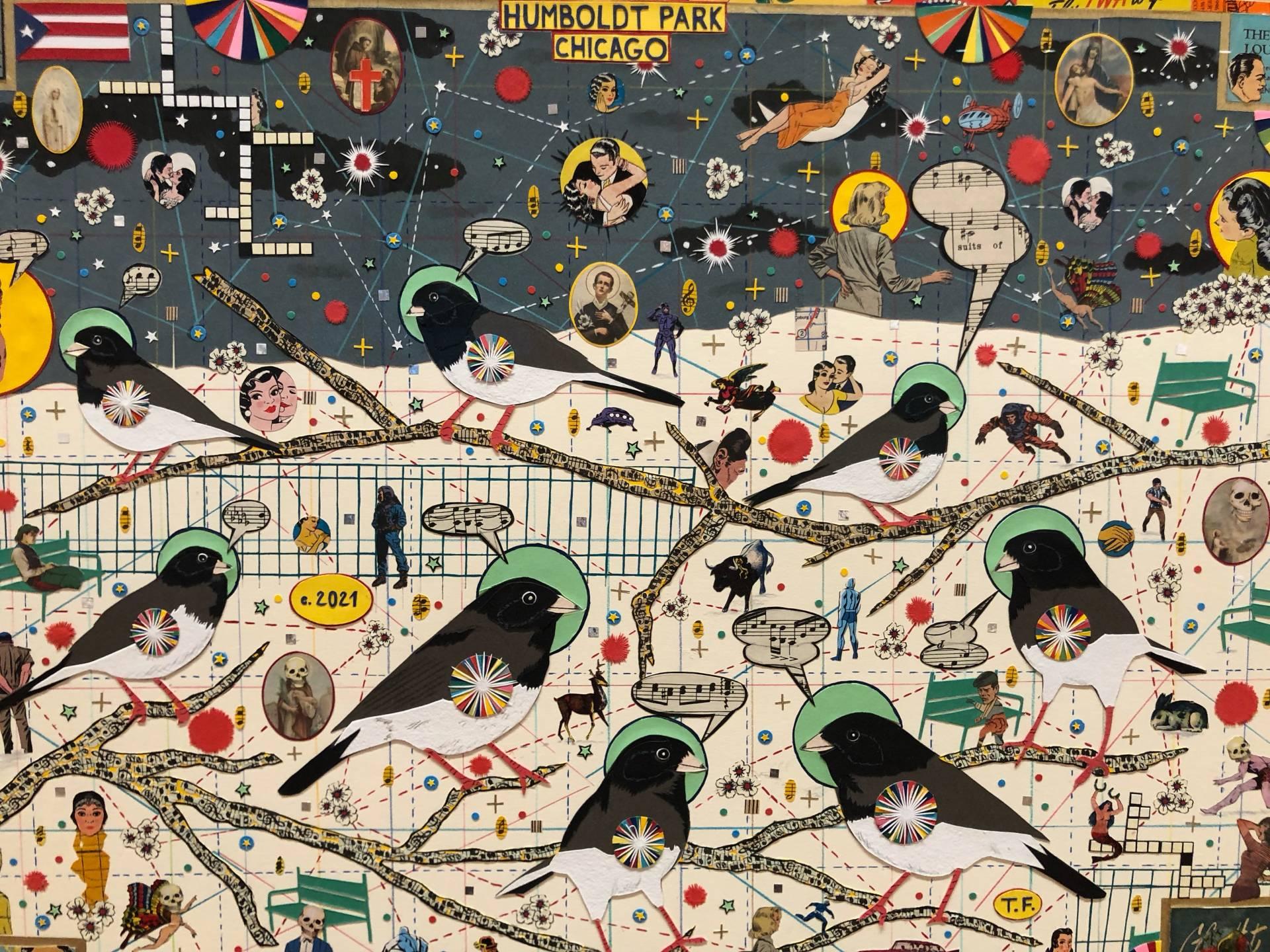 (Tony Fitzpatrick)
6. Stroll
The night sky will be on display at the Twinkle, Twinkle Little Star Night Hike. Program is for kids ages 3-10 with a parent or guardian, according to organizers. Masks are required.
Details: 7-7:45 p.m. Friday at the Little Red Schoolhouse Nature Center, 9800 Willow Springs Road, Willow Springs. Free, registration required (708-839-6897) / MAP
---
7. Frolic
Celebrate the season at Winterfest, with games, s'mores, dog sled demonstrations and husky meet-and-greets. Event is held snow or no snow, and organizers advise dressing for the weather as the event is primarily held outside.
Details: 1-4 p.m. Saturday at Twin Lakes Golf Course and Recreation Area, 1200 E. Twin Lakes Drive, Palatine. $7-$9, pre-registration required / MAP
---
8. Unwind
Gongs, crystal singing bowls and other indigenous musical instruments seek to promote relaxation at Sound Meditation. BYO water, yoga mat or blanket, and anything else you need to feel comfy laying down.
Details: 11 a.m. Sunday at Made Artisan Collaborative, 1802 W. 103rd St. $30 / MAP
---
9. Ponder
The "Women's Caucus for Art: Occupy the Moment" commemorates the 50th anniversary of the organization by featuring artwork that addresses this moment of 2022 and cover a range of social and political topics.
Details: Opening reception 7-10 p.m. Friday; exhibit runs 8 a.m.-6 p.m. Monday-Saturday; 8 a.m.-noon Sunday through Feb. 25 at the Bridgeport Art Center, 1200 W. 35th St., 4th Floor Gallery. Free / MAP
---
10. Engage
More than 150 names of people killed during the civil rights movement are on display in "Un(re)solved," which tells each person's story via an app. The exhibit is part of a larger research initiative by the same name that includes a podcast and documentary, and seeks to provide a resolution for victims' families. Get a sneak peek via "Chicago Tonight," including an interview with DuSable's President and CEO Perri Irmer.
Details: 11 a.m.-4 p.m. Wednesday-Sunday through March 30 at the DuSable Museum of African American History, 740 E. 56th Place. Free with general admission; $12.50-$14.50 for adults; $4-$5 for kids ages 6-11; $9-$11 for seniors / MAP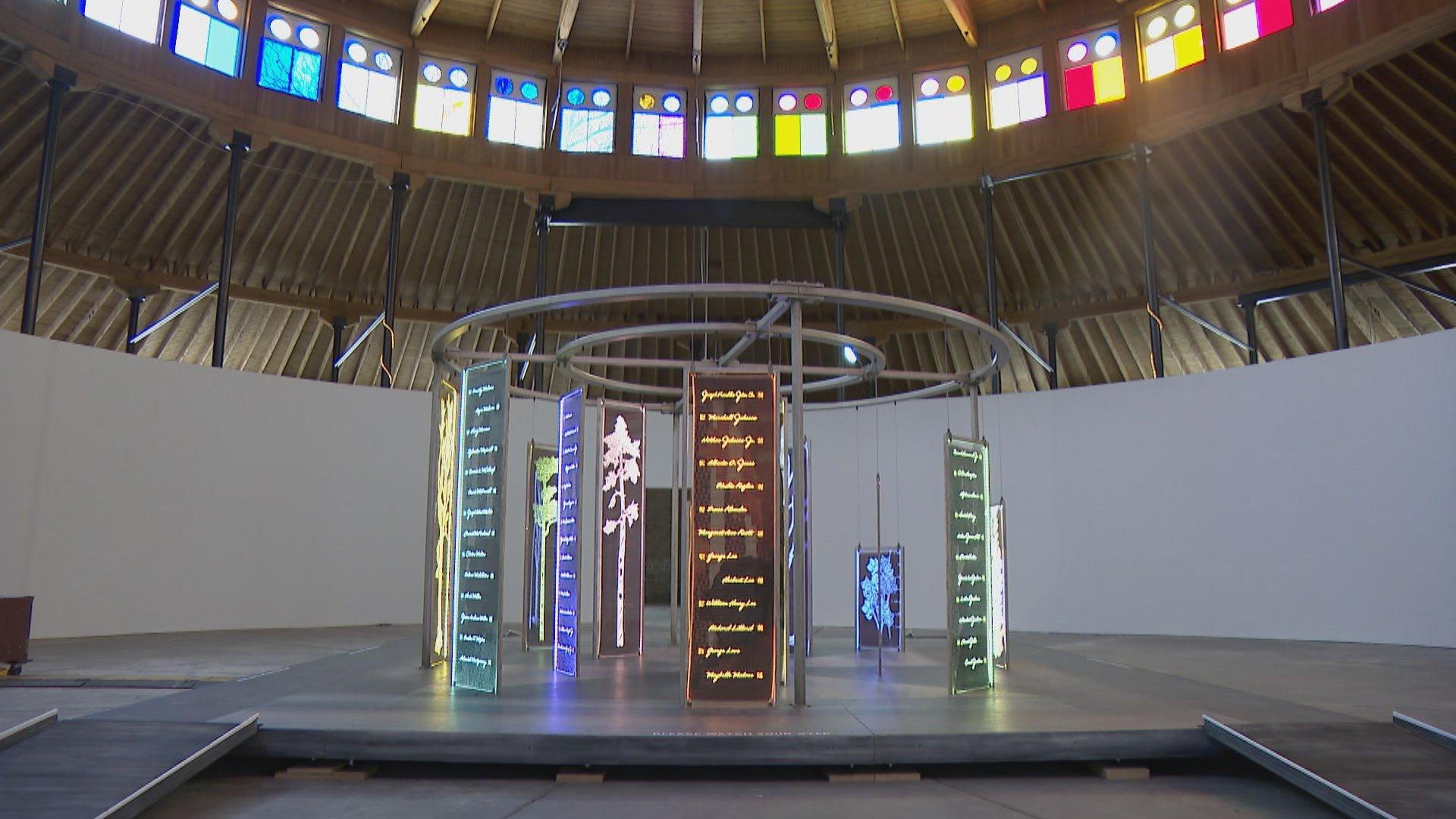 (WTTW)
Events listed are subject to change. We recommend double-checking times and locations before you head out the door. Want to share your upcoming events with us for consideration in a future roundup? Send us an email.
---