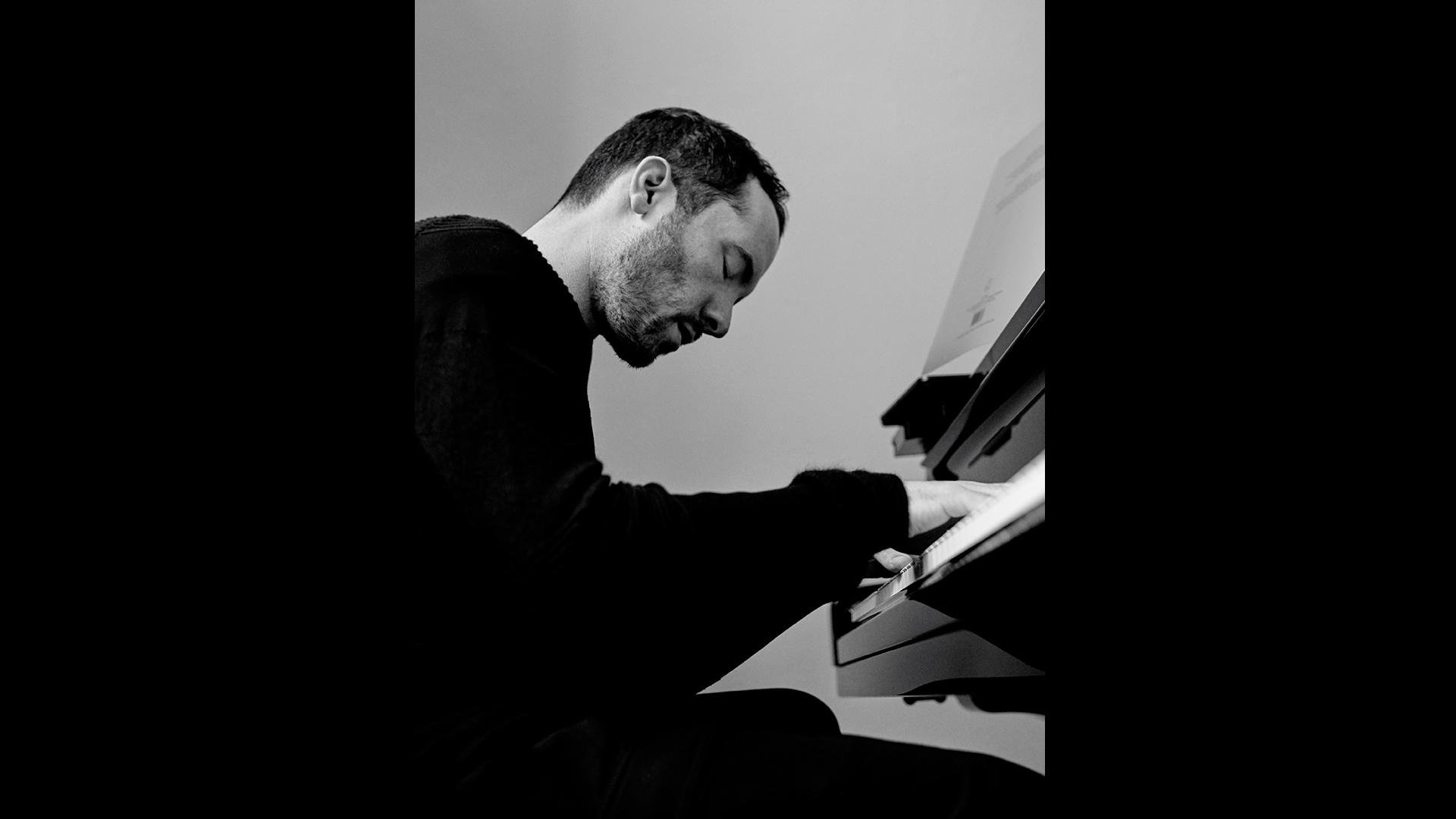 (Courtesy of Symphony Center)
Like the many music lovers robbed of the joys of live performance because of COVID-19-related lockdowns, my initial encounter with Igor Levit – the 34-year-old Russian, Jewish-born pianist who has spent most of his life in Germany – was virtual.
During 2020, Levit performed more than 50 staggering, stamina-testing live Twitter-streamed "house concerts" on the grand piano in his Berlin apartment for a worldwide audience. (The project even included a marathon 16-hour performance of Erik Satie's rarely heard "Vexations," and I confess I heard only a tiny fraction of Levit's "Vexations" marathon.) 
Those sessions were quite a brilliant innovation. But virtual concerts – as intimate and spirit-saving as they might be – never possess quite the same aural and emotional thrill of live performances. And proof of that became even more clearly evident at Levit's riveting, and in many ways unusual concert at Orchestra Hall on Sunday afternoon during the course of which he not only displayed his technical brilliance but also raised the art of listening to a science.
This phenomenon is not easy to explain, but it had something to do with a combination of the choice of the four works on the program, the intensity of the silent moments in each piece, his fascinating articulation of every note and chord, and an indefinable "something" about the overall clarity of his interpretations. It is not easy to explain in words (the closest description is that Levit is a pointillist of sound), but it worked its magic as he held his audience at rapt attention.
Opening the program was Beethoven's "Sonata No. 30," composed in 1820, and the first of three pivotal "late life" works in that form. It begins quietly and fluidly but then quickly shifts into declamatory mode with octave-spanning intensity – a pattern that repeats itself throughout, and that Levit easily finesses as he draws you into its magic. The work's subsequent thoughtful, understated theme could easily serve as the score for a beautiful pas de deux (although for some reason Beethoven's music is very rarely used by choreographers). Levit's impeccable control created a fine balance between strength and fluidity throughout, capturing a rippling effect before moving into a slower and quieter finale and a suspended moment of total silence before he signaled it had all come to an end.
Next came "Variations on a Folk Song," a piece whose title might have suggested a stylistic about-face was in store although, most intriguingly, it did not turn out quite that way at all.  A series of 20 brief and richly varied riffs on "Shenandoah," the lyrical American folk tune with an undertow of nostalgia for home, this work was written just last year by Levit's friend, Fred Hersch, the stylistically diverse pianist/composer with both classical and jazz roots. (Its Chicago performance, with its score on an iPad, received its world premiere just a few days earlier at Carnegie Hall.)
With its theme and variations – and its shifts from the lyrical to the dramatic – the piece might be thought of as the musical equivalent of entries in a diary, with some stormy, others introspective. And with its mix of both introspection and grandeur, the work creates its own form of a sonata. Levit played it masterfully (at moments with all the playing by his left hand) capturing every richly varied mood.
The second half of the program was devoted primarily to a stunning and quite unconventional arrangement of the familiar prelude to Richard Wagner's mega-opera, "Tristan and Isolde." Adapted for solo piano in 1978 by the Hungarian pianist Zoltan Kocsis, it is an immensely challenging work that not only moves through all the elements of the "sturm und drang" of the monumental love/death opera, but also makes remarkable use of the solo piano to suggest what is ordinarily the work of a powerhouse orchestra.
Levit attacked the fiendishly difficult work with stunning precision, expressiveness and virtuosity, creating all the theatricality and passion of the full opera as it might have been framed by Wagner as he was in the process of composing the full score. The fury and the quietude, the romance and the modernism, the wildness and the sparseness, the passion and the madness – all were there in this mind-blowingly difficult work that left Levit in a state of silent suspension for a few moments until the audience erupted in extended, volcanic applause.
To complete the program – and perhaps to return both himself and his audience to a state of pure, easeful beauty and grace – Levit performed Liszt's exquisite 1853 "Piano Sonata in B Minor." With all its delicacy and lace-like melodies, it was the loveliest of grace notes.
Follow Hedy Weiss on Twitter: @HedyWeissCritic
---