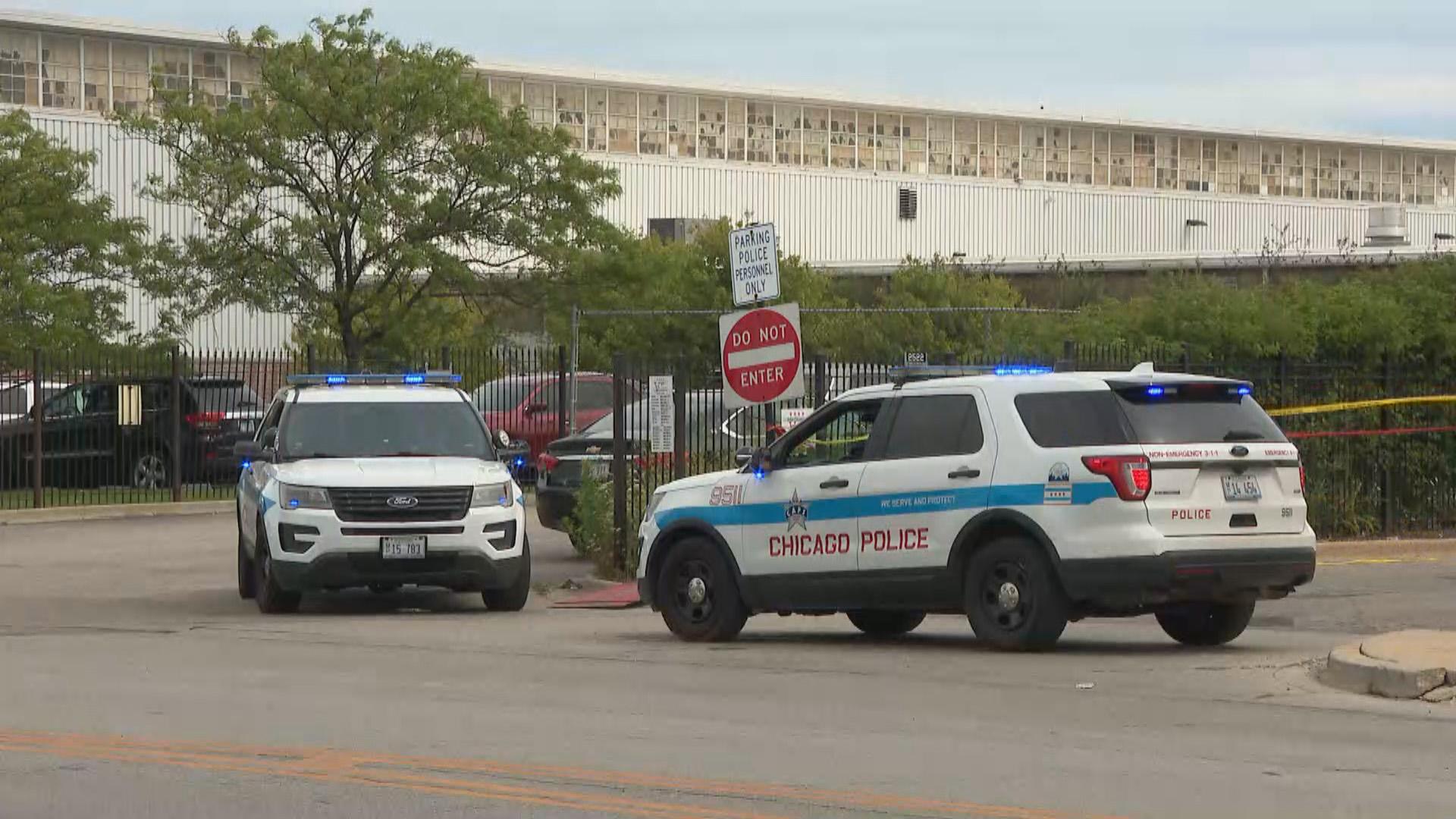 (WTTW News)
Mayor Lori Lightfoot will renew her push for a new city law designed to fight crime by suing gang leaders in civil court on Friday, prompting opponents of the revised proposal to form a coalition determined to convince the City Council to reject the measure they say would target Black and Latino Chicagoans and do nothing to stop violent crime.
The mayor's initial proposal stalled in September after significant opposition on the Chicago City Council despite Lightfoot urging its immediate passage as a "critical piece of legislation" that would "restore safety and peace" to Chicago neighborhoods "under siege" from gang violence.
Lightfoot vowed to go after the "blood money" earned by gangs who terrorize Chicagoans.
Lightfoot used her last major speech of 2021 to vow to resurrect the proposal as part of an effort to reset her approach to public safety after a year that saw more than 800 homicides and soaring numbers of carjackings. The mayor said she would ask the Chicago City Council to consider a revised measure, but offered no details on how it would be changed.
Cesar Rodriguez, Lightfoot's press secretary, told WTTW News Thursday that alderpeople will be briefed on the original proposal starting Friday. A hearing and a vote is expected at the meeting of the City Council's Public Safety Committee set for Jan. 21.
Rodriguez could not explain why Lightfoot publicly promised to introduce a revised measure to the City Council on Dec. 20, but will instead have her staff brief alderpeople on a measure that has been stalled for four months.
The original proposal was modeled after the 1993 Illinois Street Gang Terrorism Omnibus Prevention Act and would allow the city to sue gang members who "knowingly" engage in two or more gang-related criminal offenses within five years. At least one of those crimes must be a violent felony, according to the proposal.
It called for each offense to be punished with a $10,000 fine, and at least half of the fines collected by the city would have to be earmarked to help the victims of gang crimes. Judges could also order defendants to forfeit property they purchased with funds generated by criminal activity, under the original plan.
Marshall Hatch, the pastor of New Mt. Pilgrim MB Church in West Garfield Park, called the measure "morally wrong."
"Trust between the police department and our community is already low," Hatch said in a statement released by the ACLU of Chicago, which is leading the coalition to oppose the measure. "This scheme to attack families and their households wholesale for the suspected criminal activities of an alleged family member will be enforced only in Black and Brown communities. This scheme will not reduce violence. It will deepen distrust and further destabilize fragile families and poor communities. It's morally wrong."
Chicago Police Supt. David Brown said on Jan. 4 that his No. 1 priority in 2022 for reducing violence in Chicago is to "build trust" with Chicagoans.
Cook County Public Defender Sharone Mitchell said the ordinance would give the city a "financial incentive for the city to confiscate property from people who are several steps removed from alleged members of gangs."
"Chicago has a long and troubled history of unjust arrest and imprisonment," Mitchell said. "Let's not add another chapter to this story with unjust confiscation. There are proven violence prevention strategies that should be pursued instead of this ordinance."
It is also not clear how the city would identify gang members in order to sue them for their ill-gotten gains.
A years-long effort to revamp the city's gang database remains in limbo, more than 2 1/2 years after the city's Office of Inspector General found the still-in-use system was riddled with errors, ripe for abuse and disproportionately targeted Black and Latino Chicagoans.
Chicago Police brass told alderpeople during a July City Council committee hearing that the database was a crucial tool in the fight against violent crime sweeping the city.
Police brass have yet to finalize a new policy that would govern the new gang database, dubbed the Criminal Enterprise Information System, that requires officers to have "specific, documented and reliable information" obtained within five years before including a Chicagoan in the database.
In November, the Chicago City Council approved a measure granting the Chicago Police Board the power to overrule the Chicago Police Department and remove a Chicagoan from its gang database, even though the rules had yet to be finalized.
Lightfoot's 2019 campaign platform promised to replace the existing databases "and impose strict guidelines for operating and maintaining any replacement database so it only includes intelligence collected from real, credible police investigations and is regularly audited to make sure that the information remains relevant and credible."
Lightfoot moved in July 2019 to permanently block agents for the Immigration and Customs Enforcement Agency from accessing the database amid a rash of threats from President Donald Trump to conduct raids in Chicago and other cities nationwide in an effort to deport undocumented immigrants.
But Lightfoot has rejected calls for the city to abolish the databases entirely, saying there are "legitimate" reasons for the police department to maintain a list of gang members.
Contact Heather Cherone: @HeatherCherone | (773) 569-1863 | [email protected]
---