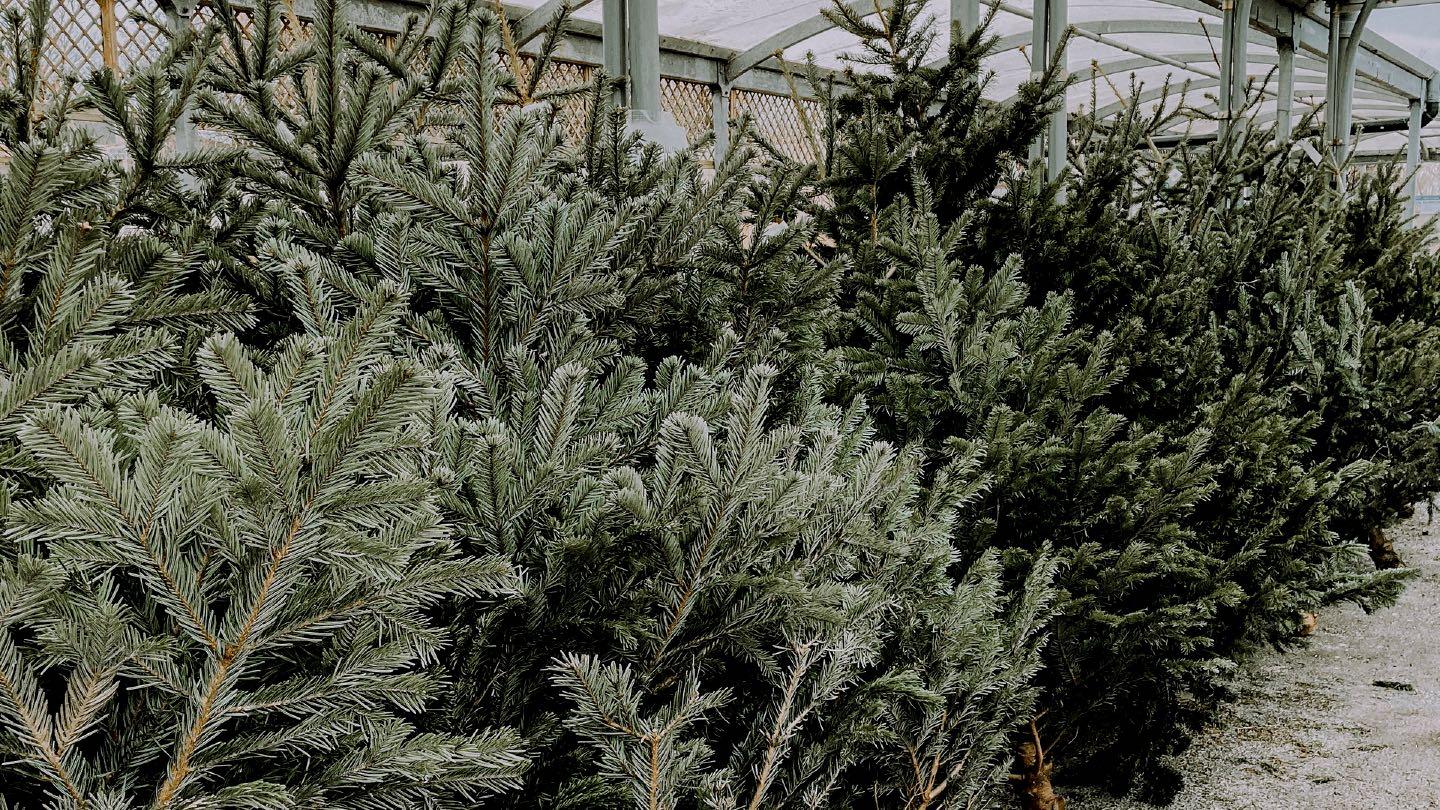 (Lisa Fotios / Pexels)
People subscribe to a variety of traditions and superstitions about when it's time to take down a Christmas tree. Some folks say it's bad luck to leave a tree up in the new year, others hold out for Twelfth Night (either Jan. 5 or 6), and then there's the mom who went viral on TikTok when she got rid of her family's decorations on Christmas night.
For Chicagoans with live Christmas trees, the dates of the city's tree recycling program tend to dictate their choice. This year's event kicks off Saturday and runs through Jan. 22 at 26 parks.
Recycling instead of trashing a tree has a number of environmental benefits, according to Recycle by City, including keeping hundreds of thousands of pounds of waste out of landfills. In Chicago, the trees are turned into mulch, which people can pick up for free on a first-come first-served basis at several of the recycling sites starting Jan. 12. 
Before dropping off a tree for recycling, make sure to remove all ornaments, lights, tinsel, stand and plastic bag if one was used for transport. Garlands, wreaths and trees with flocking aren't accepted. 
Locations:
— Bessemer Park, 8930 S. Muskegon Ave.
— Clark Park, 3400 N. Rockwell St.
— Forestry site, 900 E. 103rd St. (mulch available)
— Garfield Park, 100 N. Central Park Ave.
— Grant Park, 900 S. Columbus Drive
— Humboldt Park Boathouse, 1369 N. Sacramento Ave.
— Jackson Park, 6300 S. Cornell Ave.
— Kennedy Park, 2427 W. 113th St.
— Kelvyn Park, 4438 W. Wrightwood Ave.
— Lake Meadows Park, 3117 S. Rhodes Ave.
— Lincoln Park, Cannon Drive at Fullerton Avenue (east side of Cannon Drive; mulch available)
— Mahalia Jackson Park, 8385 S. Birkhoff Ave.
— Margate Park, 4921 N. Marine Drive (mulch available)
— Marquette Park, 6700 S. Kedzie Ave.
— McKinley Park, 2210 W. Pershing Road
— Mt. Greenwood Park, 3721 W. 111th St. (mulch available)
— North Park Village, 5801 N. Pulaski Road (mulch available)
— Norwood Park, 5800 N. Avondale Ave. (service yard)
— Portage Park, 4100 N. Long Ave.
— Riis Park, 6201 W. Wrightwood Ave.
— Rowan Park, 11546 S. Avenue L
— Sheridan Park, 910 S. Aberdeen St.
— Walsh Park, 1722 N. Ashland Ave.
— Warren Park, 6601 N. Western Ave. (mulch available)
— Wentworth Park, 5701 S. Narragansett Ave.
— West Chatham Park, 8223 S. Princeton Ave.
Contact Patty Wetli: @pattywetli | (773) 509-5623 |  [email protected]
---