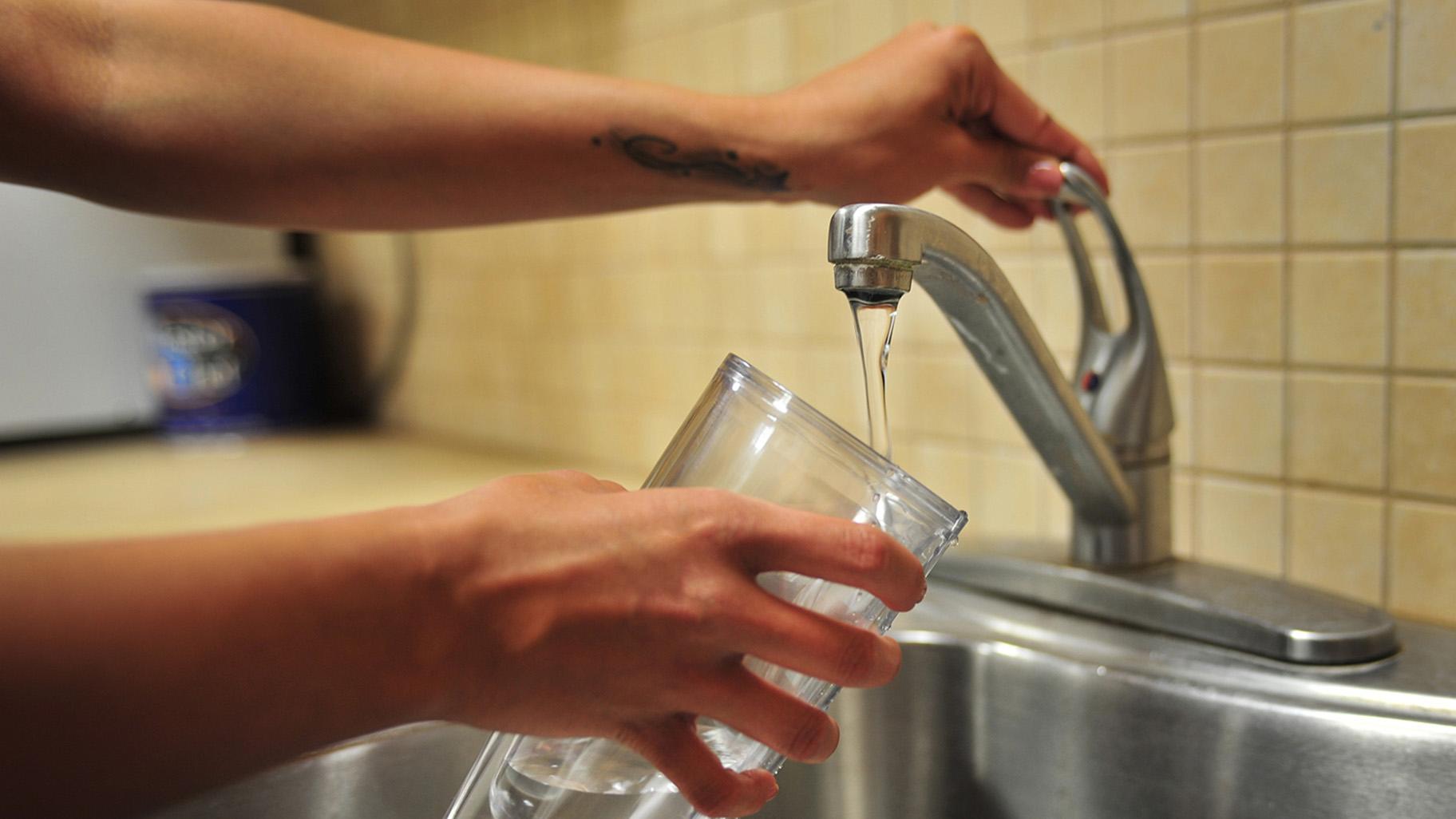 (U.S. Air Force photo by Airman 1st Class Alexxis Pons Abascal)
The Biden administration unveiled a plan Thursday that calls for the approximately 400,000 lead service lines responsible for contaminating Chicagoans' tap water to be removed within a decade.
The $1 trillion bipartisan infrastructure bill includes $15 billion to fund lead service replacement efforts, and $3 billion will flow to states and cities in 2022, officials announced.
Even with an influx of federal funds to Chicago — which has more lead service lines than any other American city — officials are likely to struggle to meet the accelerated timeline laid out by Vice President Kamala Harris as necessary to protect the health of Americans across the country.
City crews have replaced approximately 20 lead service lines since September 2020, when Mayor Lori Lightfoot announced the city would remove the pipes that can leach a brain-damaging chemical into drinking water, said Megan Vidis, a spokesperson from the city's Department of Water Management.
Chicago officials required that lead pipes be used to funnel water to single-family homes and small apartment buildings for nearly a century, until federal law banned the use of lead pipes in 1986, citing evidence that the metal could cause brain-damaging toxins to leach into the water. 
There is no safe level of lead in drinking water, according to federal officials. Lead is a neurotoxin and can be especially damaging to children and pregnant women.
Chicago officials are using $15 million in federal grants to remove lead service lines from homes and two-flats in low- and moderate-income neighborhoods. Approximately 800 households have applied for that program, but just 300 households have submitted the required documentation to qualify for the program, Vidis said.
"We recently secured a qualified vendor who will begin performing replacements and scale the program," Vidis said.
Department officials have been contacting "applicants by phone and email" conducting "document drives" in neighborhoods across the city to help complete those applications, Vidis said.
City officials estimate that it will cost $15,000 to $26,000 to remove lead service lines from each home or two-flat in Chicago, or $8.5 billion in all.
Chicago has enough money to remove 740 lead service lines.
A pilot program that was designed to start in 2021 to determine the best way to complete that work has yet to start, Vidis said.
"The design phase of this project is wrapping up," Vidis said.
Illinois law will require that Chicago replace homes' service lines as they replace water mains starting in 2023. By then, Chicago will have finished a 10-year effort to replace 880 miles of century-old, cast-iron water mains.
Under another program, homeowners willing to foot the entire bill for the lead service line replacement program would get a list of suggested contractors to choose from to complete the work and would have the fee for the required work permit waived and the approval process expedited, according to the plan.
That would cost the city approximately $3,500 for each lead service line replaced in materials and waived fees, according to the plan. However, that is expected to account for less than 100 lead service line replacements annually, costing the city just $40,000, according to the mayor's September 2020 plan.
Residents concerned about lead levels should flush or run water continuously for five minutes after it has been stagnant for six hours or more to reduce lead levels and exposure, city officials said.
For more information, visit leadsafechicago.org.
Contact Heather Cherone: @HeatherCherone | (773) 569-1863 | [email protected]
---