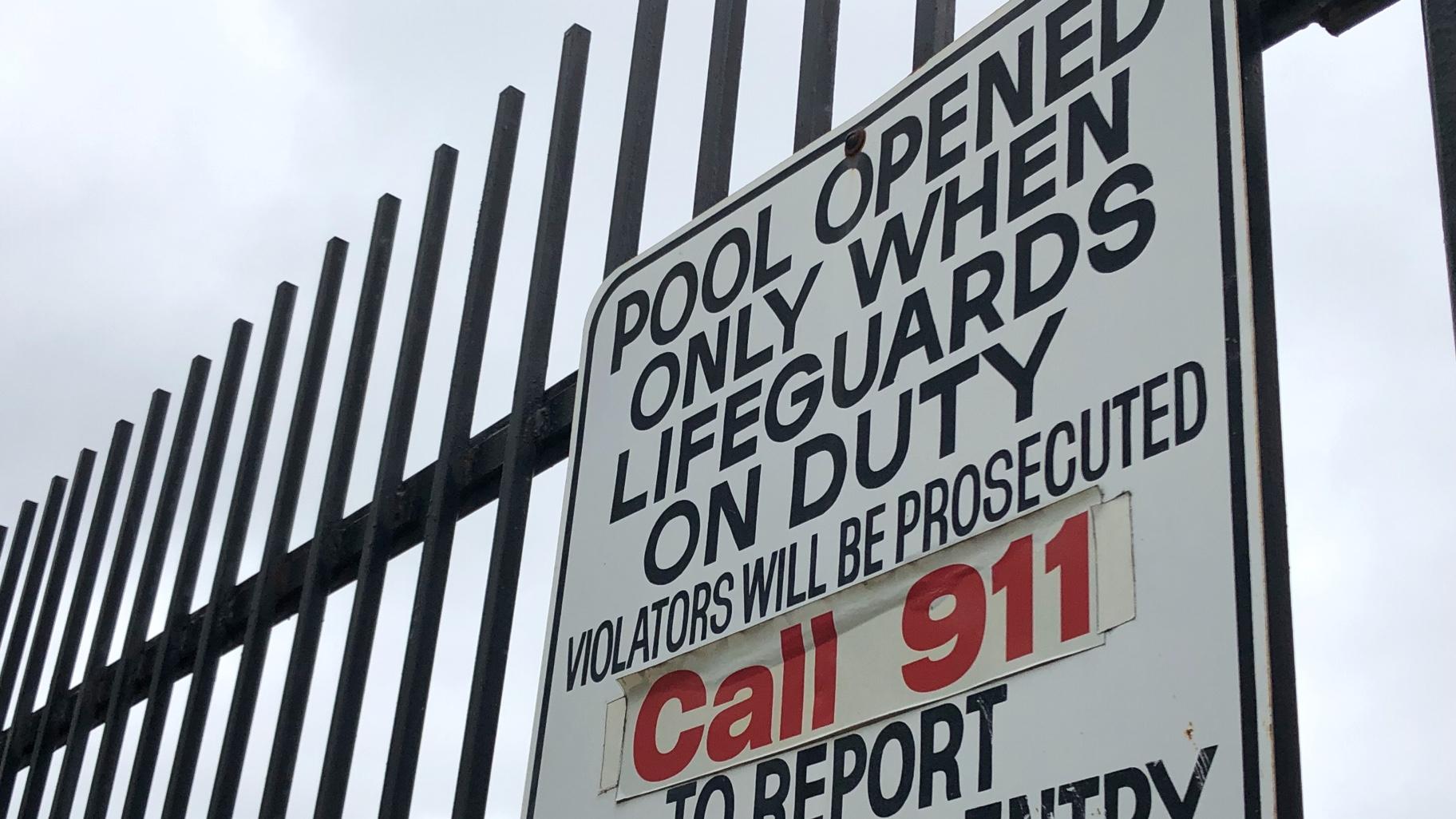 The Chicago Park District's River Park, located in Lincoln Square. (Patty Wetli / WTTW News)
A former Chicago Park District supervisor previously accused of sexually assaulting an underage employee has been arrested for a second time in just over a month after media coverage of his initial case led a second victim to come forward, prosecutors said.
Mauricio Ramirez, 32, appeared in bond court Wednesday on charges of criminal sexual assault and aggravated criminal sexual abuse after he allegedly sexually assaulted an underage park district lifeguard numerous times between 2013 and 2014.
Those charges come just over a month after he was initially charged in a separate case, in which he's similarly accused of repeatedly sexually assaulting an underage teen this year. Ramirez worked as a park district supervisor for both girls at the time of the alleged assaults. But he reportedly quit his job in October amid an investigation into widespread complaints that teen and young adult lifeguards had been abused at Chicago pools and beaches.
According to Assistant State's Attorney James Murphy, the abuse that led to the latest charges occurred when Ramirez was between 23 and 25 years old, and the victim was between 16 and 17.
The two had met through their work at the park district and each attended a party on July 26, 2013. That night, the victim had been drinking and walked away from the party, and Ramirez allegedly followed her out and offered to drive her home.
Ramirez picked the girl up and put her in his car, Murphy said, but instead of driving her home as she had repeatedly requested, he allegedly took her to a motel, carried her into a room and sexually assaulted her.
According to Murphy, Ramirez sexually assaulted the girl approximately three to five times per week between July and September 2013, often in the backseat of his car or at various motels. Ramirez would "reward" the victim with gifts, extended breaks or shorter work hours if she had sexual intercourse with him, Murphy said. Conversely, he would allegedly "punish" her by making her work longer hours or perform extensive workouts if she refused.
The victim went back to school after the summer and didn't see Ramirez until June 2014, when she began working again as a lifeguard for the park district. According to Murphy, between June to November of that year, Ramirez would again sexually assault the girl between three to five times per week.
Their contact broke off in 2015. Murphy said the victim told her boyfriend at that time about the alleged abuse, but law enforcement was not notified. Instead, the victim's friends sent her an article about Ramirez's arrest in late October 2021, which prompted her to contact the park district's inspector general, the Cook County State's Attorney's Office and the Chicago Police Department.
During a November interview with police, the victim provided images of Facebook messages sent between her and Ramirez in 2014, according to Murphy. Ramirez was then arrested Tuesday after posting bond in his previous case.
Ramirez's attorney Paul De Luca on Wednesday said it was "suspicious" that after the victim told her boyfriend what had happened in 2015, that "never went any further." During the hearing, a Cook County judge set Ramirez's bond at $50,000, meaning he must pay $5,000 to be released.
He previously posted $50,000 to get out of jail following his October arrest.
That same month, Chicago Park District President Mike Kelly resigned following complaints of lifeguard abuse and harassment at the city's pools and beaches. His interim replacement, Rosa Escareño, later said she was "was stunned and horrified" by the results of probes into the park district's handling of those allegations.
Last month, Avis LaVelle, president of the Chicago Park District Board of Commissioners, also resigned following calls for her ouster.
Ramirez is due back in court for a hearing Dec. 21.
Contact Matt Masterson: @ByMattMasterson | [email protected] | (773) 509-5431
---