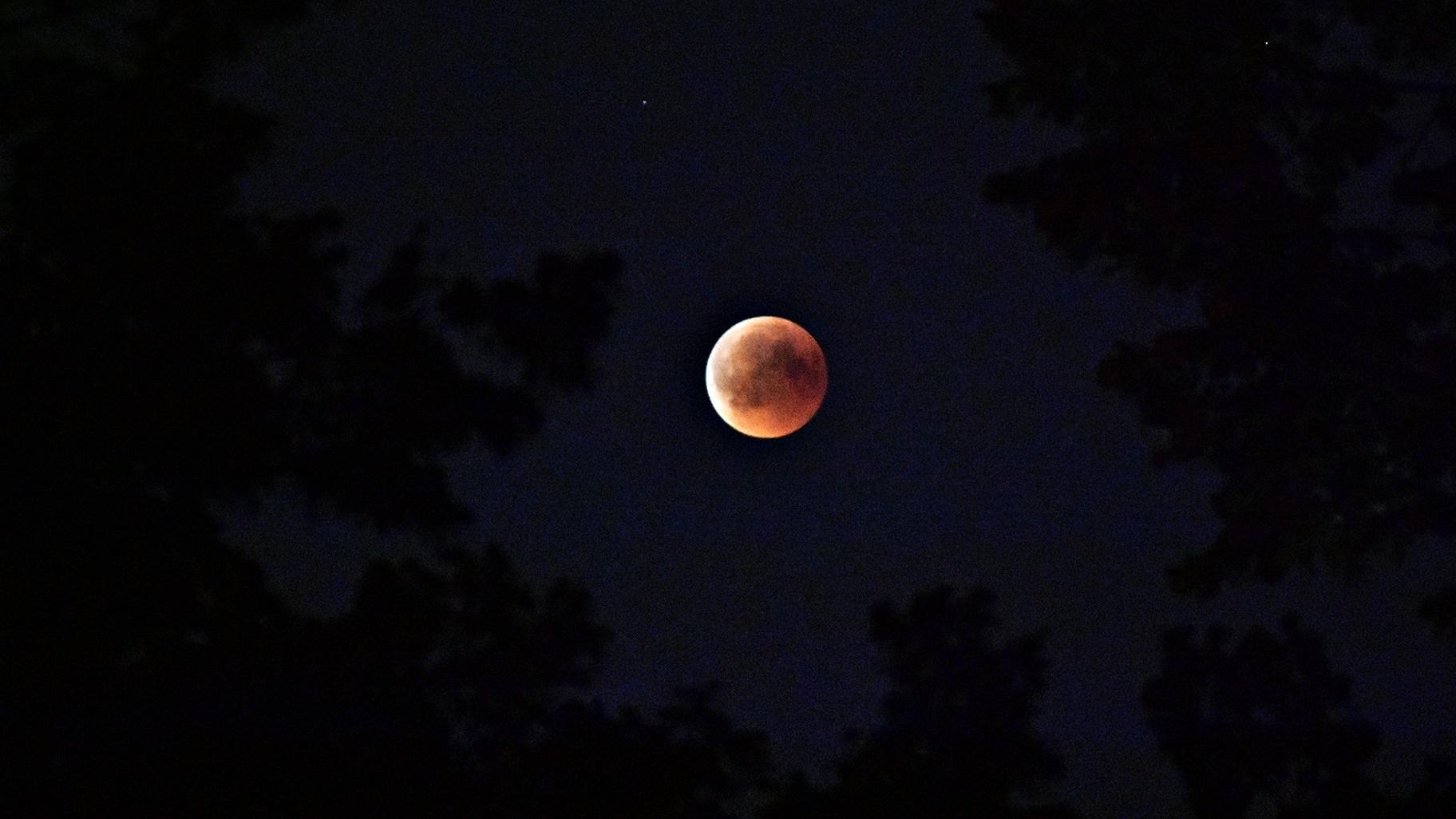 (Dids / Pexels)
Billed in advance as the "longest partial lunar eclipse in 580 years," Friday morning's celestial show lived up to the hype.
Over the years, sky watchers have learned not to get their hopes up when it comes to viewing any astronomical event.
So I got up early to look at the Lunar eclipse, looked outside and clouds… back in bed #LunarEclipse pic.twitter.com/1mgfUZxaCX

— Stace (@HomerStacey) November 19, 2021
---
But for once, the weather cooperated in Chicago. Earlier cloud cover evaporated, giving way to a crystal-clear sky in the wee hours of the morning.
What a stellar view!

We're live now observing the longest lunar eclipse of the century: https://t.co/hJHfK3IHBe@NASAMoon #LunarEclipse2021 #LunarEclipse pic.twitter.com/rciJO88EaP

— AdlerPlanet (@AdlerPlanet) November 19, 2021
---
Average folks around the world struggled to capture the spectacle with their camera phones. Score this round to the human eye.
Lived up to the hype. And a great reminder that the eye sees so much more than the iPhone. #lunareclipse pic.twitter.com/mv4xC1wibm

— Patty Wetli (@pattywetli) November 19, 2021
---
Trust a pro like Chicago's Barry Butler to get the money shot.
Partial Lunar Eclipse or Blood Moon on Friday morning over the Spirit of Progress in Chicago. #weather #news #ilwx #chicago #LunarEclipse pic.twitter.com/Hj1171Qm4E

— Barry Butler Photography (@barrybutler9) November 19, 2021
---
Contact Patty Wetli: @pattywetli | (773) 509-5623 |  [email protected]
---