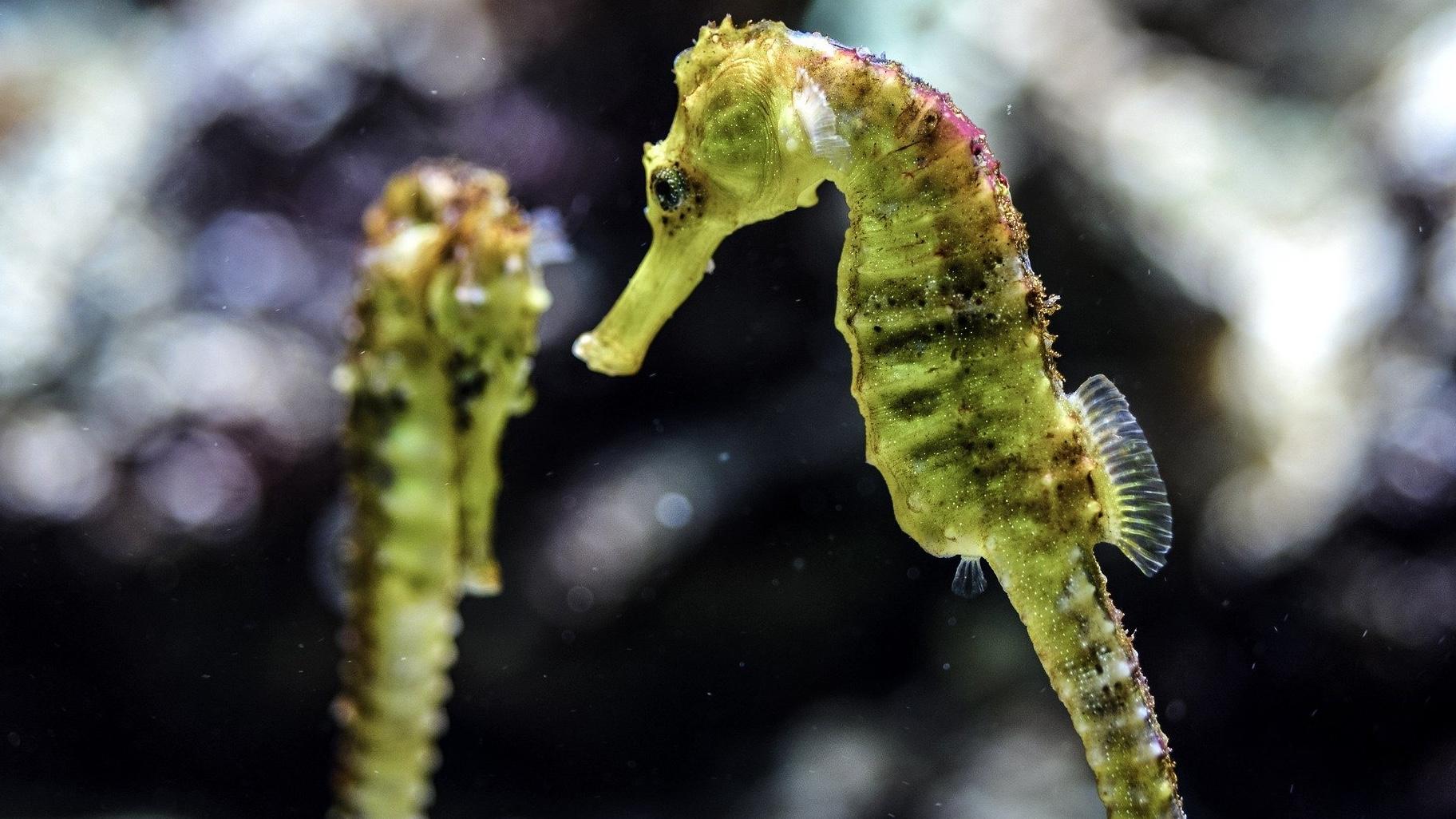 Seahorses. (Wal_172619 / Pixabay)
Seahorses are one of the few animals where the male gives birth to the young. And they make it look so easy.
Staff at the Brookfield Zoo captured a dwarf seahorse on camera in the middle of labor and delivery on Nov. 14 and have shared the video via social media. The nine tiny newcomers (called fry) are part of a dwarf seahorse baby boom at Brookfield, where nearly 30 in total have arrived since mid-September.
Baby Boom: Dwarf Seahorses Being Born on Camera!

The staff at the Living Coast are on baby watch, with nearly 30 seahorse fry (baby fish) born recently, including nine on Nov. 14.

video: animal care specialist Mike pic.twitter.com/v2IVLpOKDQ

— Brookfield Zoo (@brookfield_zoo) November 17, 2021
---
---
The seahorse and its relatives, pipefish and sea dragons, have a true reversed pregnancy in which the female transfers her eggs to the male, where they're fertilized and nourished during development, according to the zoo. To give birth, the male opens his brood pouch and forces contractions — a process that looks a bit like sneezing or coughing — to push out the babies, which measure all of a quarter-inch.
From the moment the fry leave the pouch, dad's job is done, and, in case that sounds like he's getting off easy, so is mom's. Newborn seahorses are independent and immediately fend for themselves, at least in the wild. At Brookfield Zoo, staff are providing care behind the scenes to give the fry the best chance of survival.
Contact Patty Wetli: @pattywetli | (773) 509-5623 |  [email protected]
---