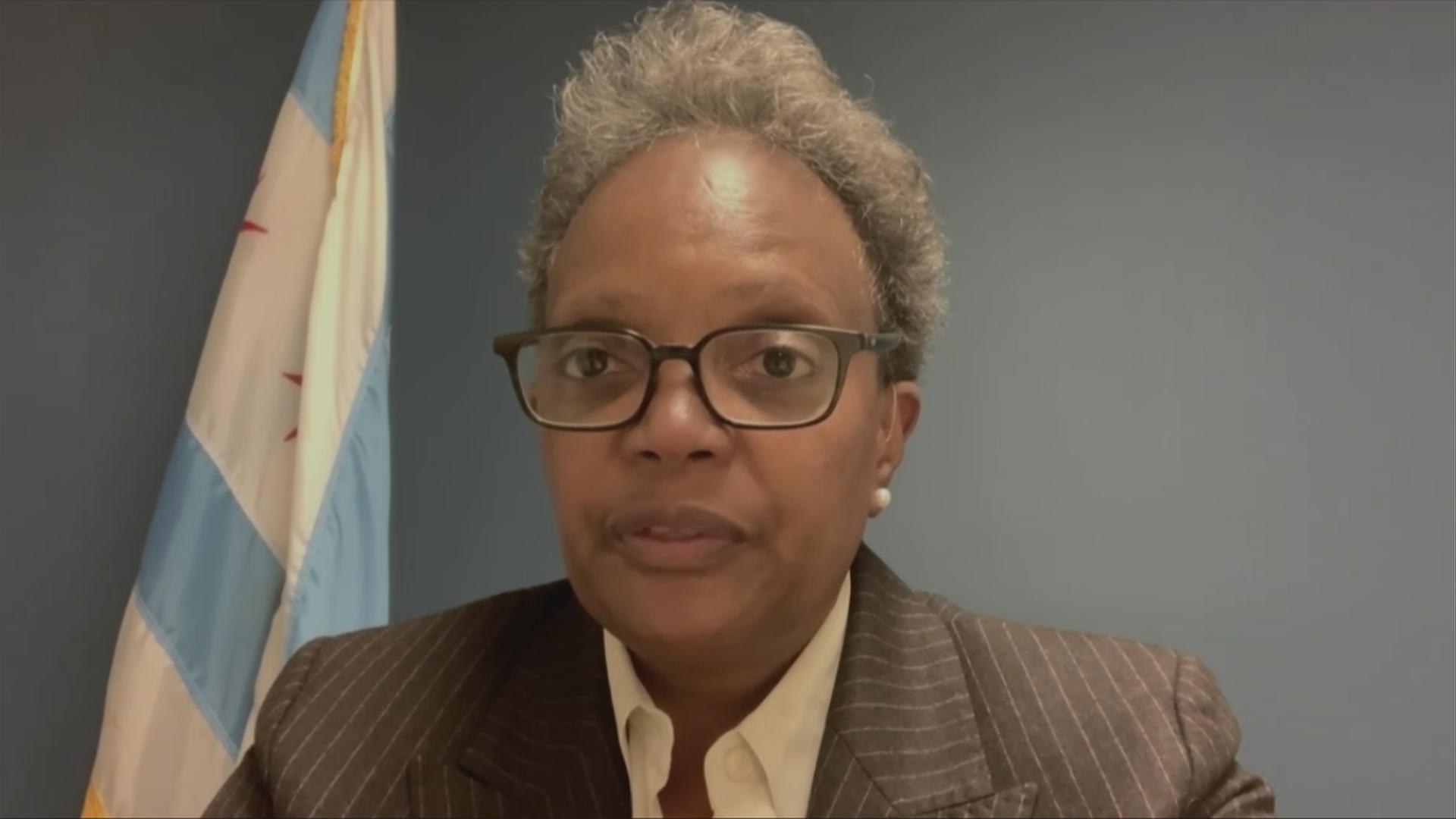 Mayor Lori Lightfoot
Mayor Lori Lightfoot said she was not surprised that Chicago police officer John Catanzara, the president of the city's largest police union and the face of opposition to the mayor's COVID-19 vaccine mandate, resigned on Monday, rather than face a three-day hearing that could have led to his termination by the Chicago Police Board. 
"It is not surprising to me at all that John Catanzara saw the writing on the wall," Lightfoot said during a "Chicago Tonight" interview. "He has disgraced himself and disgraced the department. I think there was a very strong case that was going to be made against him."
If Catanzara follows through on his announcement that he will resign first thing Tuesday morning, the Police Board hearing — which is set to resume at 11 a.m. Tuesday — will be terminated, officials said. 
"It is not surprising to me that he did not want to face accountability for his own conduct," Lightfoot said.
Catanzara is charged with filing a false police report against former Superintendent Eddie Johnson, accusing the now-disgraced former top cop with "criminal trespass to state supported land" by allowing anti-violence protesters onto the Dan Ryan Expressway in July 2018. 
Other charges accuse Catanzara of making "obscene" and inflammatory social media posts on Facebook between 2016 and 2018, before he was elected union president. 
Catanzara's announcement that he would resign from the police department after 25 years with the Chicago Police Department came with a pledge to run for mayor in 2023, when Lightfoot is expected to seek a second term in office.
When Catanzara was elected to lead the Fraternal Order of Police Lodge 7 in May 2020, he had already been stripped of his badge and gun. Elected on a promise to oppose Lightfoot with a flourish at every turn, Catanzara can stay on as president of the union with the support of its board and membership, even if he resigns from the Chicago Police Department.
Despite that, Lightfoot sought to turn the page from Catanzara, calling him a part of the Police Department's past.
Catanzara "ruined his own career" with "bombastic and offensive rhetoric," Lightfoot said.
Contact Heather Cherone: @HeatherCherone | [email protected] | (773) 569-1863
---