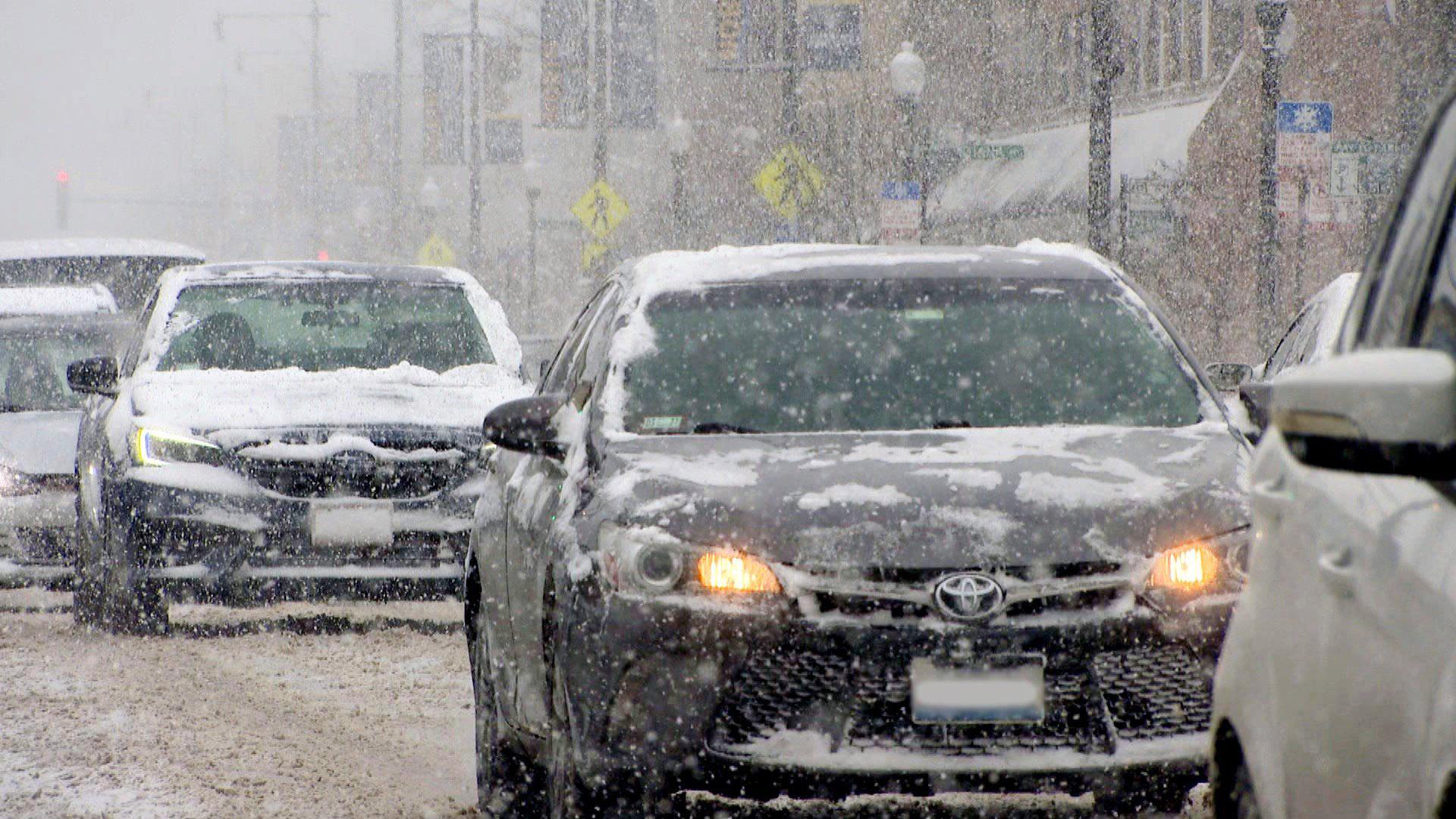 Friday's p.m. commute could be a messy one. (WTTW News)
It seems like fall only just arrived, but now winter is in a rush to make an entrance.
Buckle up for a bumpy ride this weekend. Friday's forecast calls for high winds and bursts of heavy snow, more snow is possible Saturday, and Sunday's temperatures are expected to dip into the teens, according to the National Weather Service.
Friday will bear the brunt of the nastiness, from late morning to early evening. "Intense snow squalls will produce brief very heavy snowfall rates, severely reduced visibilities, gusty winds, and perhaps some graupel," the weather service said. "Plan for extra travel time and sudden changes in travel conditions, including during the afternoon commute."
Squalls are strong winds that whip up quickly and, unlike gusts, which dissipate in seconds, sustain speeds above 25 miles per hour for a minute or longer. 
Graupel is a quirky form of precipitation that even the weather service describes as Dippin' Dots. The opaque pellets (as opposed to translucent sleet) form when temperatures are very cold aloft but above freezing at the surface. Catch them on mittens or scarves, which you'll definitely want to pull out of storage.
Temperatures are expected to rebound Monday, just in time for the work week. 
Some areas have seen graupel this evening and more is possible tomorrow, so we thought it would be a great time for a refresher on what is graupel! pic.twitter.com/Nj51NgAsTd

— NWS Chicago (@NWSChicago) November 12, 2021
---
Contact Patty Wetli: @pattywetli | (773) 509-5623 |  [email protected]