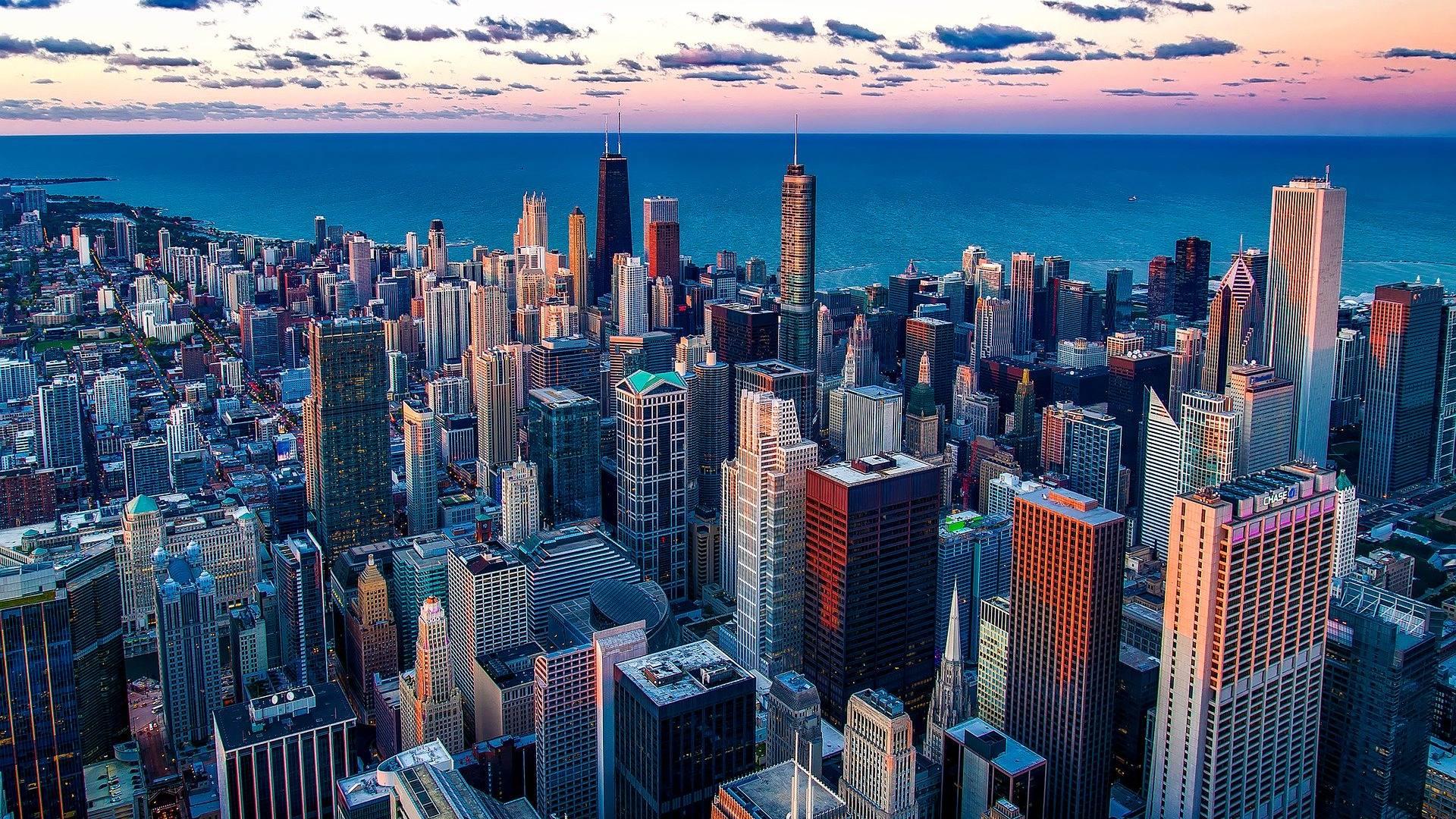 (David Mark / Pixabay)
Mayor Lori Lightfoot's proposal to spend $16.7 billion in 2022 is on track to be approved next week by the Chicago City Council after she agreed Friday to demands from the Progressive Caucus that the city boost spending on mental health services and affordable housing programs.
Ald. Carlos Ramirez Rosa, the chair of the City Council's Democratic Socialist Caucus, said the additional $6.3 million for the city's public mental health clinics will mean 29 new employees and represent the largest investment of taxpayer funds since former Mayor Rahm Emanuel closed six of the city's 12 clinics in 2011. That represents a nearly 73% increase in staff, he added.
Ramirez Rosa credited Ald. Rossana Rodriguez Sanchez (33rd Ward) and members of the City Council's Progressive Caucus who have "been fighting to reverse the trend of disinvestment in our public mental health clinics" for turning the tide after more than two years of opposition from Lightfoot and Chicago Department of Public Health Commissioner Dr. Allison Arwady.
Originally, Rodriguez Sanchez wanted $10 million more for the city's mental health clinics.
In addition, the mayor agreed to earmark an additional $5 million to expand efforts to renovate single-room occupancy hotels, which often house the poorest Chicagoans in the worst conditions, as proposed by Ald. Maria Hadden (49th Ward).
"This is a progressive budget," said Ald. Sophia King (4th Ward).
Five members of the City Council's Budget and Government Operations Committee voted against the spending plan: Alds. Marty Quinn (13th Ward); Matt O'Shea (19th Ward); Silvana Tabares (23rd Ward); Nicholas Sposato (38th Ward) and Brendan Reilly (42nd Ward).
A spokesperson for the mayor said "the amendments made today are a result of the dialogue that continued through this week with our Council colleagues and with labor partners and represent our commitment to transparency, inclusion, and equity as we build a more prosperous Chicago together."
The spending plan closes a $733 million budget gap in the 2022 fiscal year, as well as a $950 million shortfall in the city's 2020 and 2021 budgets caused by the economic collapse triggered by the coronavirus pandemic.
To smooth her budget's path to approval, Lightfoot agreed to create a subcommittee of the Budget and Government Operations Committee to oversee funds spent as part of the $1.9 billion Chicago Recovery Plan, which will be paid for with $660 million in borrowed funds and $1.25 billion in federal relief funds designed to help Chicago emerge from the COVID-19 pandemic.
Representatives of the city's Office of Management and Budget have not responded to repeated questions from WTTW News on Wednesday about how much property tax revenue it would cost the city to pay off those bonds starting in 2023.
That committee will be led by Budget Committee Chair Ald. Pat Dowell (3rd Ward). Ald. Matt Martin (47th Ward) will serve as vice chair. Indicted Ald. Patrick Daley Thompson (11th Ward) will also serve on the committee.
The changes made to Lightfoot's spending plan also include more funds for homeless outreach services through the Department of Family and Support Services; more funds for outreach by Animal Care & Control and more funds to add tree trimming crews in the Department of Streets and Sanitation.
Progressive members of the City Council also attempted to reduce the Chicago Police Department's budget to redirect $44 million now earmarked for the 300 positions in the Chicago Police Department that Chicago Police Superintendent David Brown has said he is unlikely to fill before 2023. The mayor rejected that proposal.
In addition, the spending plan does not cancel the city's $9 million contract in 2022 with Spotspotter, a gunshot detection system. However, Ramirez Rosa vowed to keep pushing to end that agreement, and was joined by Ald. Harry Osterman (48th Ward) in that effort Friday.
With $1.9 billion in federal COVID-19 relief cash flooding the city's coffers, Lightfoot was able muffle dissent by funding a range of programs, including a plan to use $31.5 million to send cash assistance to Chicagoans struggling amid the continuing COVID-19 pandemic.
Members of the City Council's Black Caucus had objected to that effort, but the plan remains part of the spending proposal set for a final vote.
Caucus Chair Ald. Jason Ervin (28th Ward) spent months blocking an identical proposal from Ald. Gilbert Villegas (36th Ward) earlier this year, urging the city to first craft a plan to pay reparations to the descendants of enslaved African Americans.
Conservative members of the Chicago City Council oppose the cash payment plan in total, saying it is not a sustainable way to spend public money or lift people out of poverty.
While the mayor agreed to amend her spending plan to win the backing of progressive alderpeople and groups, she rejected calls from the Chicago Chamber of Commerce and other members of the City Council to drop plans to hike property taxes by $22.9 million to cover an increase in the cost of living, which was approved by the City Council as part of the 2021 spending plan.
In addition, the city will raise property taxes by $25.5 million to start paying off the $1.4 billion the City Council agreed to borrow as part of the 2021 spending plan to repair Chicago's crumbling streets, sidewalks, bridges and shoreline.
The total proposed increase will add $38 per year to the tax bill for the owner of a home worth $250,000, according to city officials. Last year, the City Council approved a $93.9 million increase, which translated into an increase of $56 per year for a home worth $250,000.
The plan that advanced Friday also uses $1.3 billion, or about 68% of the city's share of federal relief funds, to cover the cost of providing city services and paying city workers between 2020 and 2023 to make up for revenue lost as a result of the economic collapse triggered by the pandemic. 
The budget also makes Juneteenth the city's 10th annual paid holiday, four months after President Joe Biden signed legislation to make the remembrance of the end of slavery a federal holiday.
Chicago's 2021 budget stopped short of making June 19 a city holiday, marking it as a "day of observance" instead. 
In 2022, the city's budget will be pinched by soaring pension payments, as the city faces a $2.3 billion for its four funds, an increase of $255 million as compared with 2021.
The spending plan also earmarks $275 million to send retroactive pay increases to Chicago police officers as called for in the city's contract with the Fraternal Order of Police Lodge 7. 
The city plans to refinance $1 billion in debt to generate $250 million in savings to cover the bulk of that cost, officials said. 
Contact Heather Cherone: @HeatherCherone | (773) 569-1863 | [email protected]
---