As concerns remain about the Obama Presidential Center potentially displacing South Siders, an Englewood artist is making sure the neighborhood remains intact even if it's just through the documentation of memories.  
Artist Pugs Atomz's first solo show pays tribute to growing up on the South Side and is on display at Connect Gallery in Hyde Park.
"When you first walk in to the exhibit, it's like a small homage to Dr. Wax, which was an institutional record store for independent artists because the people there would tell you what you needed to buy," said Atomz.
Promontory Point. An old bus card. A mini arcade. These are just a few of the items visitors see when entering "Mookie on the Southside."
"'Mookie on the South Side' is a love letter to the South Side. Talking about what did we wear, where did we go, what did we read, who did we talk to," Atomz said. "If you look at the imagery, you understand what the South Side is. … (People) instantly connect and get this feeling of warmth. That's why I said it's a love letter type thing of what it felt and feels like. The togetherness and unity of it."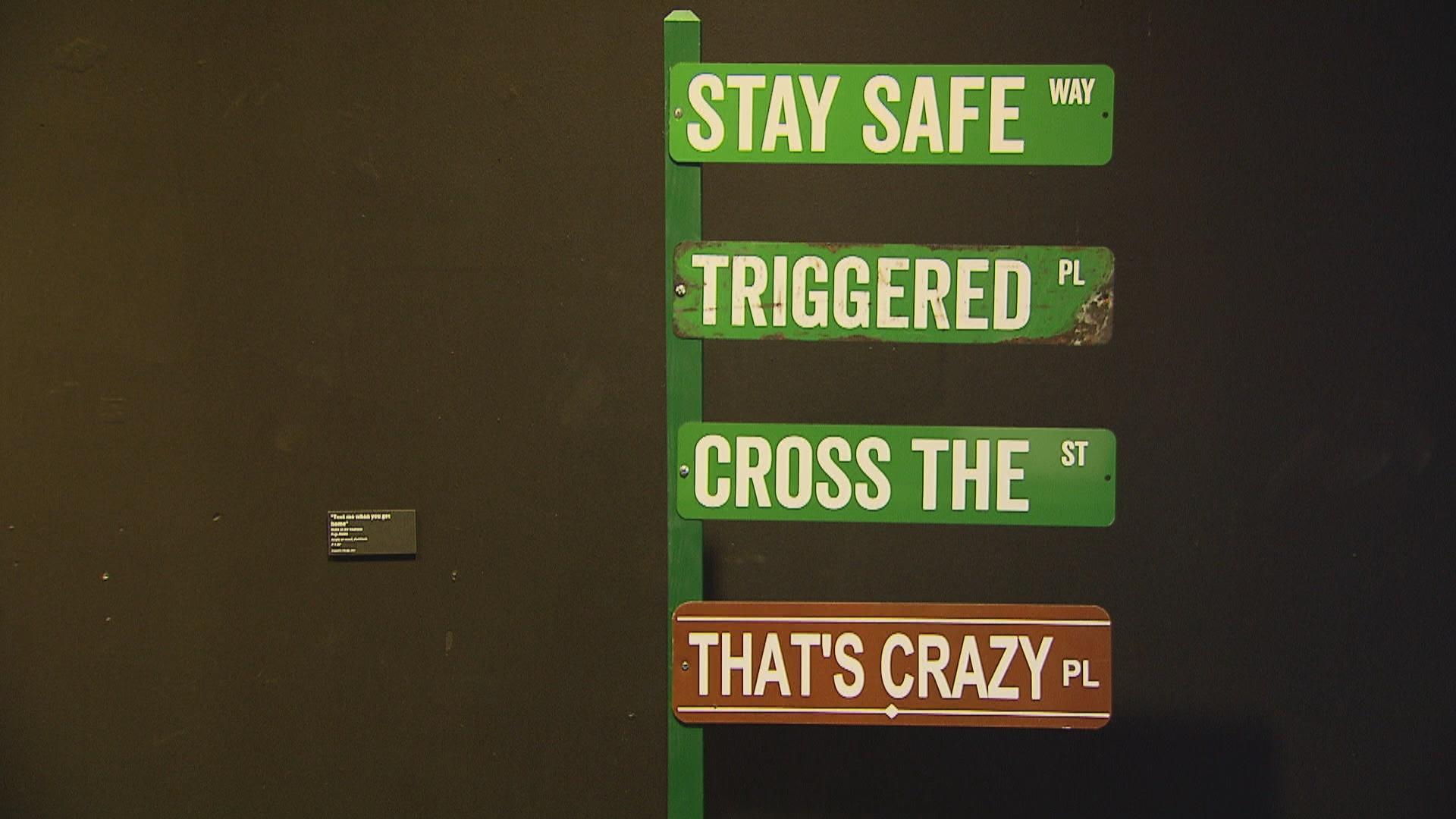 (WTTW News)
The documentation of togetherness and unity is paralleled with Black Chicago experiences from a street sign that reads common lingo, to a piece that references Spike Lee displayed on a throw blanket you might've seen in your grandmother's living room growing up.
"It's really to show what the Chicago conversation is, but then also to a point to talk about the danger of Chicago, where people are like, 'Make it home safe,'" Atomz said, referring to a street sign statue depicting common Chicago phrases.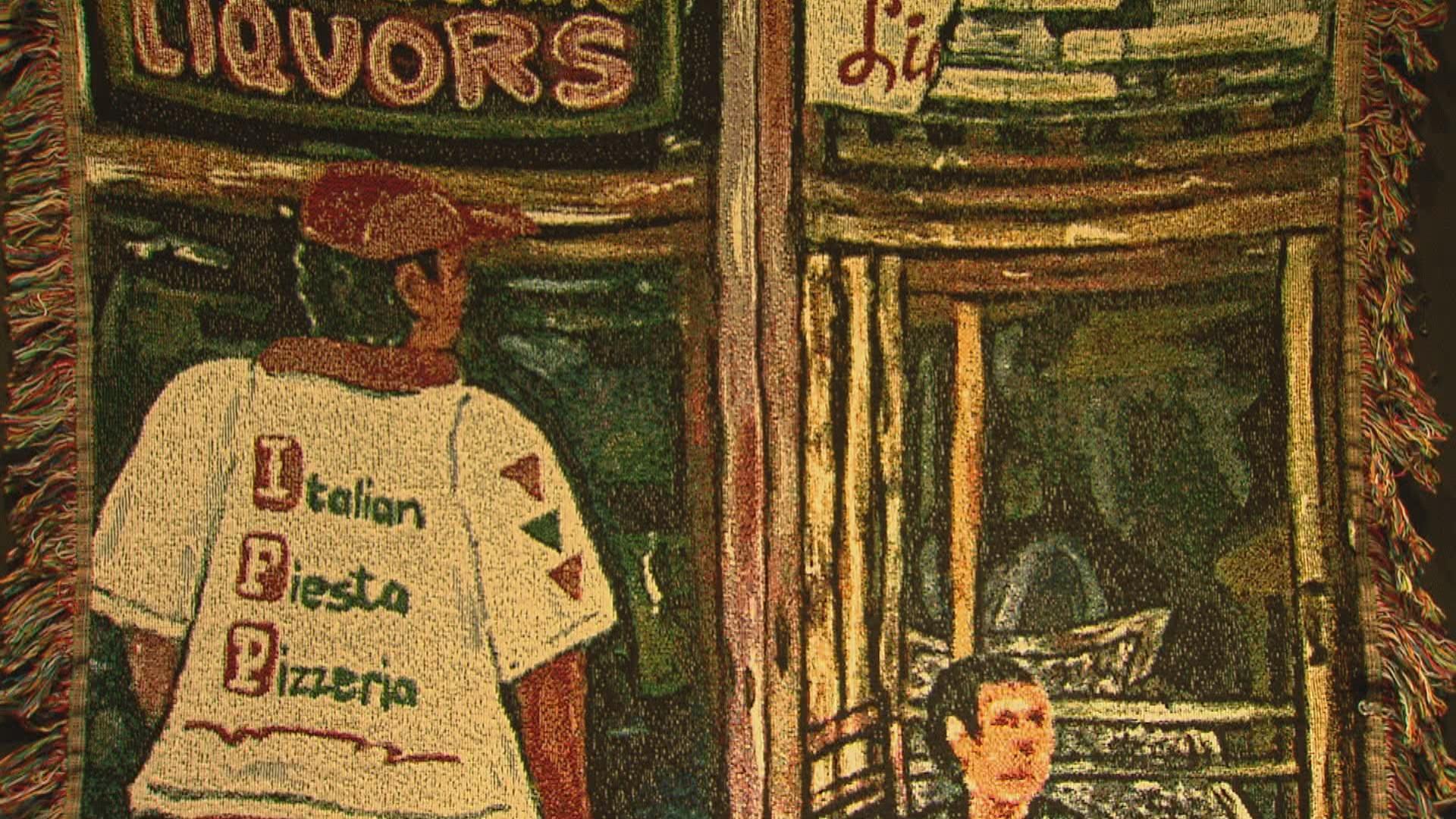 (WTTW News)
"'Mookie on the Southside' is like a guy referencing 'Do the Right Thing' with the Italian Fiesta (Pizzeria) shirt on, which is super Chicago," Atomz said. "In that painting you see Rothschild Liquor with a broken neon sign… speaking about how Rothschild was in all the hoods … but didn't really do much in the sense of positive things in the neighborhood. It's a juxtaposition."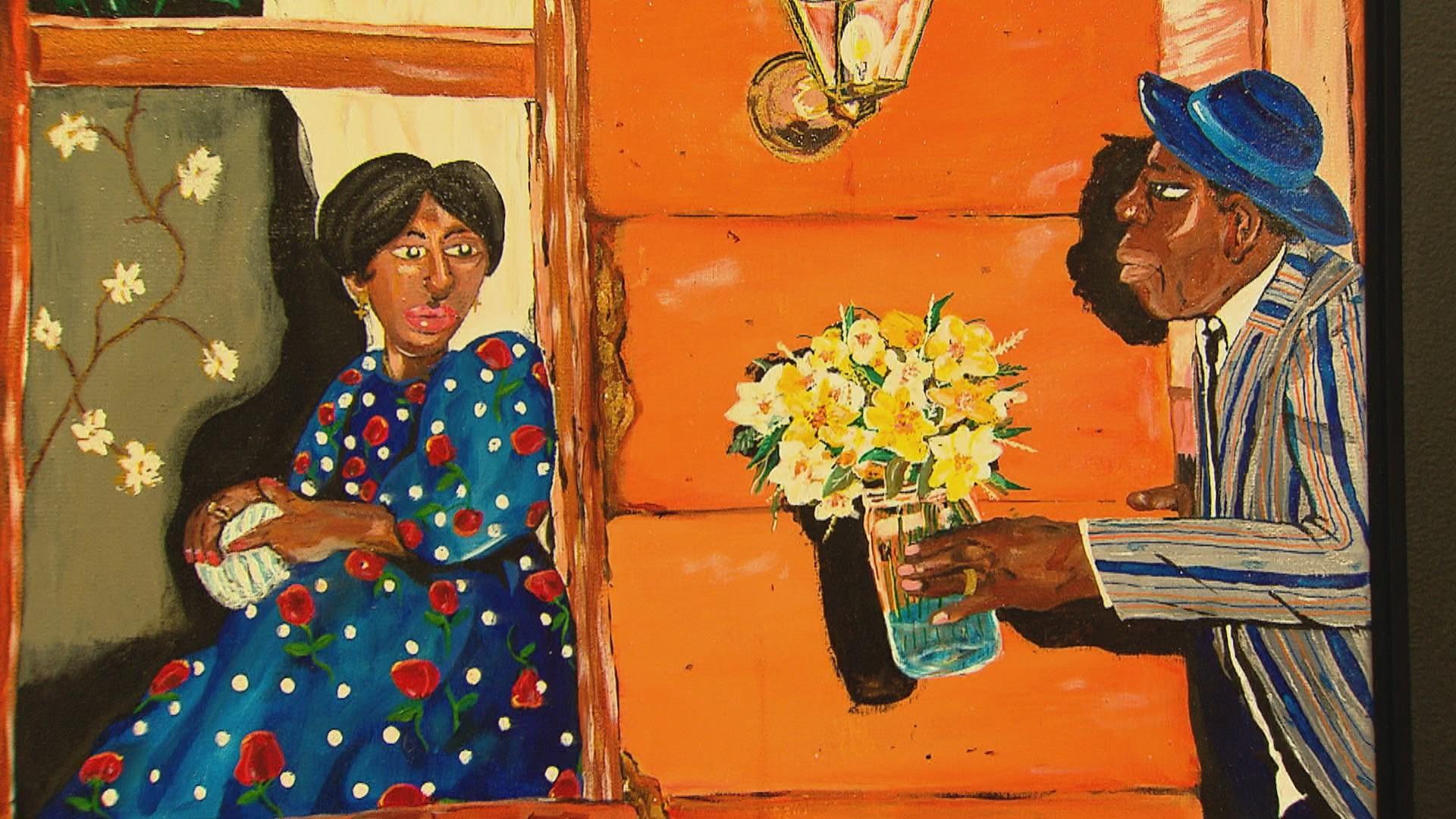 (WTTW News)
Among these harsh parallels also sit softer moments of adolescence and there are also tributes to community elders.
"Looking at the relationships. So you have 'Together' which is a painting with this older, grandparent-type figure and a grandmother, and he's expressing his love with flowers on the porch. But it's also a shout out to WilliWear and Patrick Kelly … and Black designers that inspired me," Atomz said.
"Now as Black fashion design has taken over everything, these are the forefathers. If you have a neighborhood like Woodlawn, where you have Herbie Hancock and Maya Angelou – these people who have come through there. We need that to empower the youth and help them create their own thing. I hope people see the beauty in the stories of the South Side, which I think need to be highlighted way more," he added.
"Mookie on the Southside" is on display through Friday at the Connect Gallery in Hyde Park.
Follow Angel Idowu on Twitter: @angelidowu3
---
Angel Idowu is the JCS Fund of the DuPage Foundation Arts Correspondent.
---