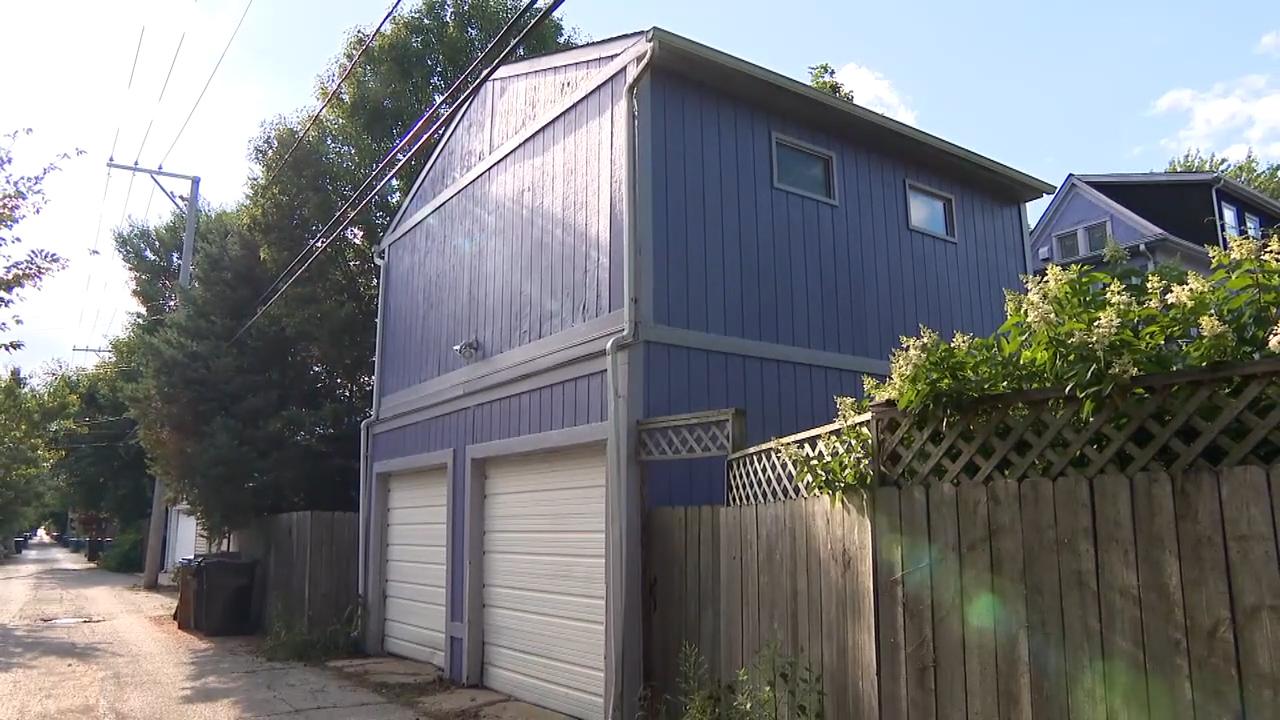 The addition of coach houses, granny flats, in-law apartments and backyard houses will be permitted in certain areas through 2024. (WTTW News)
Approximately 300 Chicagoans who live in five parts of the city have asked the city for permission to build basement, attic and coach house dwellings in five areas of the city in the first four months after the city ended a 64-year ban on tiny homes in Chicago.
Daniel Kay Hertz, policy director for the Department of Housing, said officials were very encouraged by the response to the program, which officials have said is an effort to combat the city's affordable housing crisis.
Two-thirds of the additional dwelling units would be built in homes occupied by owners and approximately 85% would be built in single-family homes or small apartment buildings with no more than four units, Hertz said.
That brought praise from Ald. Patrick Daley Thompson (11th Ward), one of several aldermen whose concerns stalled a citywide pilot program and forced the effort to be scaled back to five areas of the city.
However, Daley Thompson urged housing officials to track what these additional dwelling units rent for. The alderperson said he was concerned that the units would not be affordable and would make other units more expensive as well.
For properties that add two or more additional dwelling units, half of all units must be set aside for Chicagoans earning no more than 60% of the area's median income, or $54,600 for a family of four, according to the rules.
Fourteen units that have applied for permits would be required to be rented to low- or moderate-income Chicagoans, Hertz said. Even though the other granny flats or coach houses would be allowed to be rented at market rate, that will likely be at a level most working-class Chicagoans can afford, he added.
In addition, those who qualify for vouchers from the Low-Income Housing Trust fund can use them to rent coach houses. In addition, low- and moderate-income households who earn no more than 80% of the area's median income, or $72,800, can apply for loans of up to $25,000 to build or preserve coach houses. An additional loan of $10,000 is available to those who make the additional dwelling unit accessible for those who use wheelchairs or are disabled.
Coach houses, granny flats, in-law apartments and backyard houses will be permitted in these areas through 2024:
— North Zone, covering portions of Edgewater, Lake View, Lincoln Square, North Center, Uptown and West Ridge
— Northwest Zone, covering portions of the Albany Park, Avondale, East Garfield Park, Hermosa, Irving Park, Logan Square, Near West Side and West Town
 — West Zone, covering portions of East Garfield Park, North Lawndale, South Lawndale and West Garfield Park community areas
— South Zone, covering portions of Ashburn, Auburn Gresham, Chatham, Chicago Lawn, Englewood, Greater Grand Crossing, Roseland, Washington Heights, Washington Park, West Englewood, West Lawn and Woodlawn
— Southeast Zone, covering portions of East Side, Hegewisch, South Chicago and South Deering community areas.
In the West, South and Southeast zones, no more than two properties on the same block would be allowed to add coach houses within 12 months and only owner-occupied properties are eligible for the program to avoid a surge of investor-driven activity, officials said.
The additional units can only be built as part of a structure that is at least 20 years old and must be located in an area where multifamily residential structures are permitted, according to the rules. The coach houses cannot be listed on short-term rental platforms like Airbnb.
For homes with one to four units, the property owner can add one coach house or one unit in an attic or basement. For homes with five or more units, coach houses are banned, but 33% more basement or attic units can be added, according to the rules.
Chicago's ban on coach houses and granny flats dates to 1957, when city officials were concerned by overcrowding in the city.
Chicago officials face the opposite problem more than six decades later: an affordable housing shortfall that tops more than 120,000 units.
More information is available online: Additional Dwelling Units (ADU) Ordinance
Contact Heather Cherone: @HeatherCherone | (773) 569-1863 | [email protected]
---