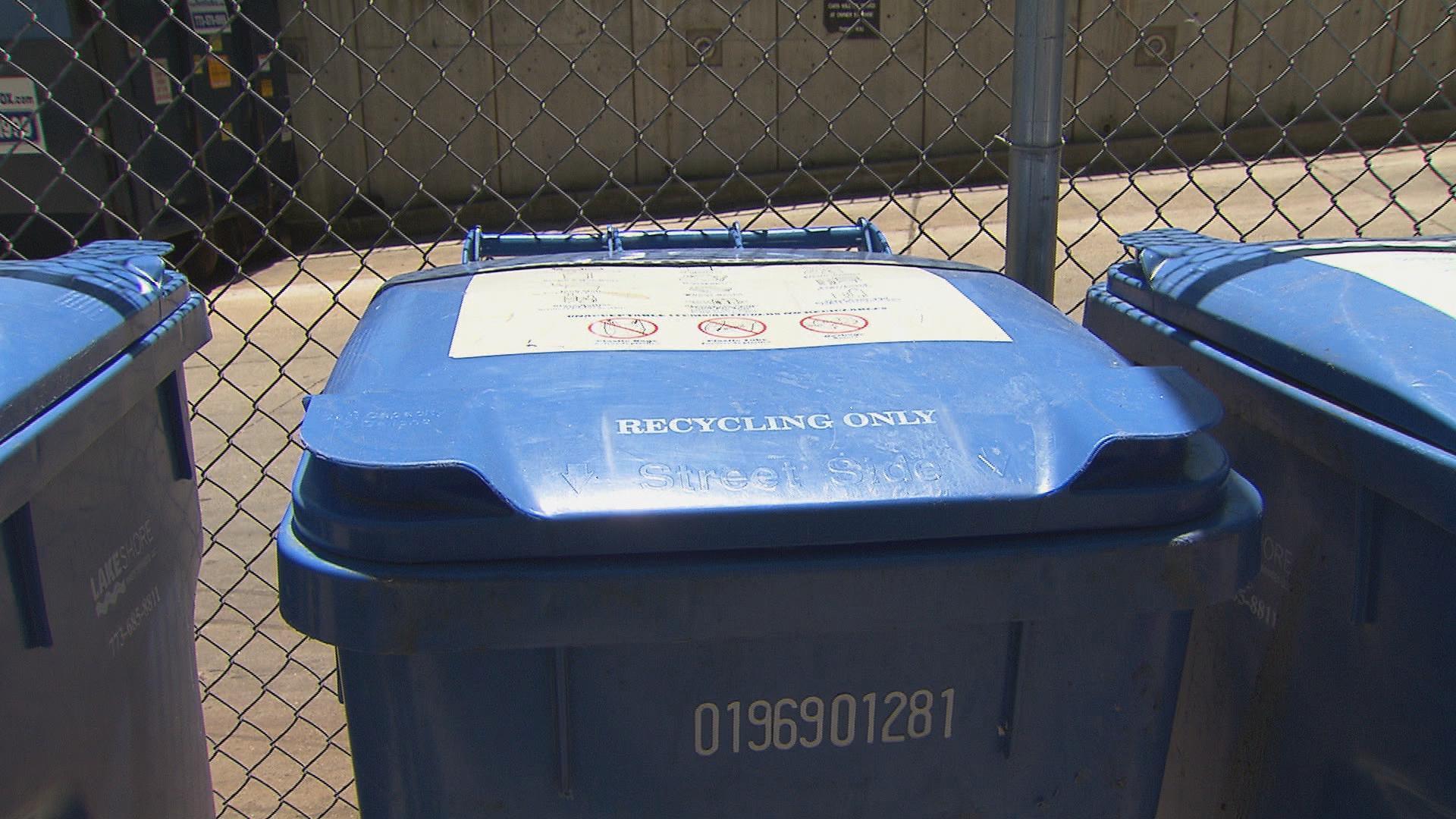 (WTTW News)
Less than 9% of the trash produced every year by Chicago residents is kept out of landfills, officials said Tuesday — a rate that has been essentially unchanged for five years, despite repeated calls for the city to do a better job at recycling.
Leaders of the Department of Streets and Sanitation told members of the Chicago City Council's Budget and Government Operations Committee during the department's budget hearing that they were committed to doing more to keep recyclable paper, glass and plastic out of area landfills.
Department of Streets and Sanitation Deputy Commissioner for Policy and Sustainability Chris Sauve told alderpeople that the city was adding eight positions to the department to develop plans to increase programs to compost organic waste. 
Even as crews picked up more recyclables, the amount of trash produced by the city grew during the COVID-19 pandemic, meaning there was no significant improvement, Sauve said.
A study of the city's waste strategy conducted by the Delta Institute and released in July urged the city to expand ways for residents — and businesses in the food industry — to compost organic waste, rather than tossing it in the trash.
Mayor Lori Lightfoot has proposed setting aside $6 million as part of her 2022 spending plan to expand composting programs through the mayor's office, which includes the office of the chief sustainability officer, Sauve said.
Lightfoot has said those funds are part of the $188 million included in her spending plan designed to combat climate change. That plan also calls for 75,000 new trees to be planted in Chicago by 2026.
In addition, Lakeshore Recycling Systems won an $80 million three-year contract in April to collect residential recycling in four of Chicago's six recycling regions, with city crews continuing to serve the remaining two.
That contract calls for Lakeshore crews to collect recycling carts with less than 50% of contamination to ensure more waste is being recycled.
Acting Department of Streets and Sanitation Commissioner Cole Stallard, who is set to be confirmed by the City Council later this month, told alderpeople that he did not have any data yet about the impact of that new approach.
Stallard also vowed to reduce the yearlong backlog of tree trimming requests by adding 11 new crews with funds earmarked in next year's budget.
Stallard also rejected calls from several alderpeople to change the department's policy regarding the city's remaining 50,000 ash trees, which have been infested by the ash borer, a penny-sized bug that eats their insides out, leaving them brittle and unsteady.
It is too costly to continue inoculating the trees against the pest, Stallard said.
Contact Heather Cherone: @HeatherCherone | (773) 569-1863 | [email protected]
---