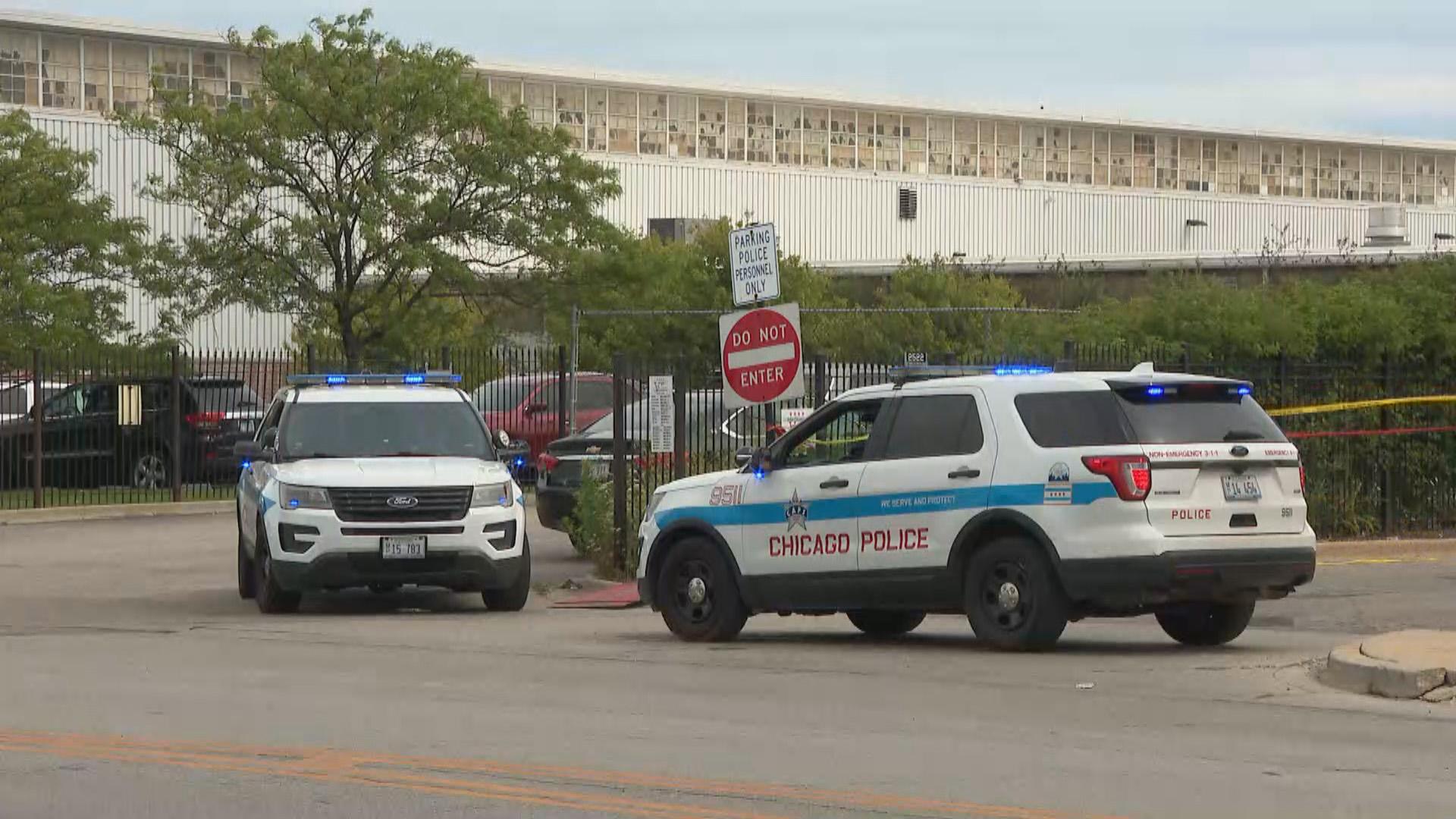 (WTTW News)
An effort to replace the flawed system that lists approximately 135,000 Chicagoans as members of gangs is not yet ready to be used, more than 2 1/2 years after police officials acknowledged a new system was necessary, Chicago Police Superintendent David Brown told members of the Chicago City Council on Monday.
Brown, appearing before the City Council's Budget and Government Operations Committee to detail the department's proposed budget of $1.9 billion, said there was still no way for those listed in the database to find out about it, appeal that designation and ask to be removed from the database.
In July, police brass told members of the Public Safety Committee that the new system — dubbed the Criminal Enterprise Information Database — would be up and running by September.
While acknowledging that an audit from Inspector General Joseph Ferguson found that the database was "deeply flawed," Deputy Chief Thomas Mills defended the decision by the department to continue to use the data, saying the list of individuals' gang affiliations helps prevent "retaliatory violence" and gives officers a chance to "get ahead of the next crime."
Mills, who earned $178,620 annually, will leave the Chicago Police Department this month after 31 years with the department to become the top cop in Broadview, a southwest suburban town of 7,492 residents.
An April 2019 audit by the office of Inspector General Joseph Ferguson determined the city's gang databases were a "deeply flawed collection of gang data, with poor quality controls and inadequate protections for procedural rights."
A follow-up audit released in March found that the Chicago Police Department "continues to collect and rely upon data that it has acknowledged is seriously flawed."
Approximately 95% of the at least 134,242 Chicagoans listed as gang members by the CPD are Black or Latino, Ferguson's April 2019 audit found. Individuals were entered into at least one of 18 databases when they admitted to gang affiliation, wore or used gang emblems, tattoos, hand signals or other symbols, or were identified by an officer "with special intelligence" on gangs. 
It is not clear whether only those arrested will be added to the new database and listed as a gang member. 
People could have been added to the old database if two or more additional criteria are reached, including wearing clothing with gang emblems, having a tattoo of a gang insignia or being referred to as a gang member in the court record of a criminal charge, according to a previous version of the department's gang database policy that was removed from the Chicago police website.
Once someone is added to the database, police officials must notify them and they can appeal the designation. Police officials have 90 days to act on that request, and if they reject it, they have to provide the person with the evidence used against them. That denial can be appealed to the Chicago Police Board for a final decision, according to the previous version of the policy. 
That appeal process has "yet to be activated," Brown said, adding that the new policy for appeals is awaiting action by the City Council's Public Safety Committee.
However, no such policy has been introduced to the City Council, according to the database of proposed legislation maintained by the City Clerk's office.
"We haven't seen a lot of substance," said Ald. Andre Vasquez (40th Ward).
People in the database will be removed automatically after five years if they have not been convicted of a gang-related crime, Mills said in July.
Mayor Lori Lightfoot has said the data will be off-limits to Immigration and Customs Enforcement, schools, licensing agencies and housing agencies.
Police officials agreed this fall to change the way the departments tracks Chicagoans suspected of being affiliated with a gang as part of the resolution of a class-action lawsuit in September 2020. 
As part of the lawsuit's resolution, the police department agreed to publish data about those added to the new database and tagged as gang members, including their age, race and reason for inclusion, according to court records. 
The department also agreed to publish information about how many people are added to the gang database, how many people appeal that designation and how many of those appeals are granted and denied.
In addition, police officers will no longer fill out "gang arrest" cards and submit that information as justification for adding someone to the database, according to the agreement resolving the lawsuit. Those cards contained unreliable information and were disproportionately used to tag Black and Latino Chicagoans as gang members, according to Ferguson's original audit.
That data will be "walled off," and no members of the police department will be able to access it. If that data is accessed through the department's Citizens and Law Enforcement Analysis and Reporting, or CLEAR, database, it will be tagged with a disclaimer that any gang membership information had not been verified, according to the settlement.
However, Commander Sean Loughran told alderpeople on Monday that part of the delay in getting the new database up and running was due to the time consuming task of "vetting legacy data."
After reviewing approximately 28,000 records, approximately 10% will be entered into the new database using a "conservative standard" of who qualifies as a gang member, Loughran said.
Vasquez asked to see those policies, and Loughran agreed to share them with the City Council. 
Repeated questions from WTTW News about the new gang datbase have gotten no response.
Lightfoot's 2019 campaign platform promised to replace the existing databases "and impose strict guidelines for operating and maintaining any replacement database so it only includes intelligence collected from real, credible police investigations and is regularly audited to make sure that the information remains relevant and credible."
Lightfoot has rejected calls for the city to abolish the databases entirely, saying there are "legitimate" reasons for the police department to maintain a list of gang members.
The Chicago City Council has yet to schedule a hearing or a vote on a proposal to fight crime by suing gang leaders in civil court, even after Lightfoot attempted to hold a vote on the measure on an expedited schedule last month. The new database could be used to identify gang members to be sued under the new law.
Instead, Lightfoot was forced to introduce the measure on Sept. 14 under the City Council's normal rules of procedures, only to see it blocked from advancing by Ald. Rossana Rodriguez Sanchez (33rd Ward).
Rules Committee Chair Ald. Michelle Harris (8th Ward) quickly scheduled a meeting to send the proposal to the Public Safety Committee, where it has languished for more than two weeks.
The full City Council is scheduled to meet next on Oct. 14, giving the Public Safety Committee, led by Ald. Chris Taliaferro (29th Ward), 10 days to act. However, Taliaferro has yet to schedule a meeting  on the proposal.
Contact Heather Cherone: @HeatherCherone | (773) 569-1863 | [email protected]
---