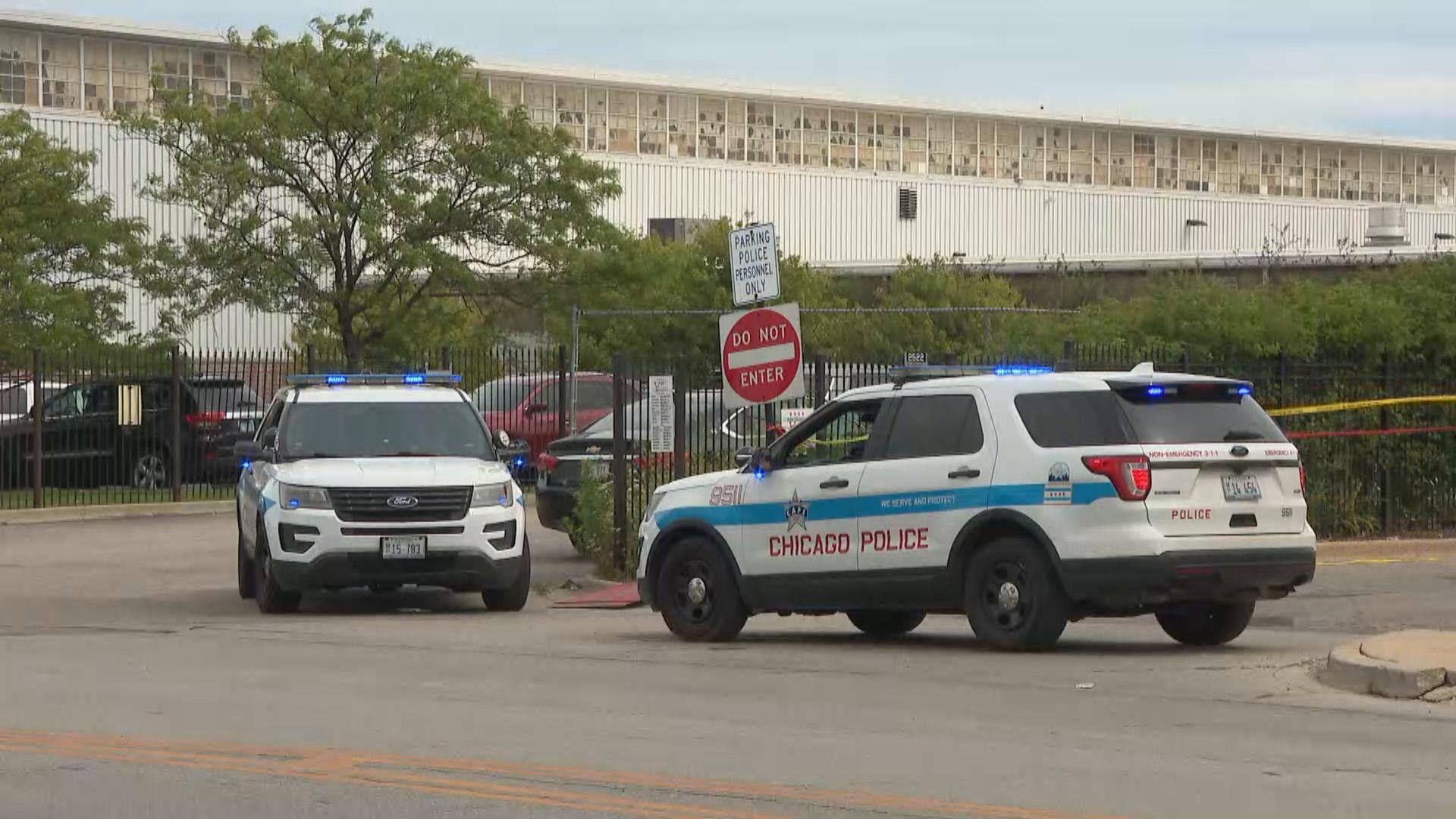 (WTTW News)
Chicago Police Department officials continue to use "deeply flawed" records that list approximately 135,000 Chicagoans as members of gangs more than two years after the city's watchdog found the databases were riddled with errors, ripe for abuse and disproportionately targeted Black and Latino Chicagoans, according to a follow-up audit released Wednesday by Inspector General Joseph Ferguson.
Approximately 95% of the at least 134,242 Chicagoans listed as gang members by the CPD are Black or Latino, Ferguson's April 2019 audit found. Individuals were entered into at least one of 18 databases when they admitted to gang affiliation, wore or used gang emblems, tattoos, hand signals or other symbols, or were identified by an officer "with special intelligence" on gangs.
The original audit determined the city's gang databases were a "deeply flawed collection of gang data, with poor quality controls and inadequate protections for procedural rights," according to the inspector general.
"CPD promised to replace the old system with a new and better one, but has made minimal progress towards this goal and continues to access old data," according to the follow-up audit. "CPD continues to collect and rely upon data that it has acknowledged is seriously flawed."
Read the full follow-up audit here.
In one case, a 15-year-old record contained in the databases was used by Chicago Police Department officials to ask state officials to deny a request from an Illinois resident for a Firearm Owners Identification Card, according to the follow-up audit.
In addition, Superintendent David Brown was relying on information from the databases when he said publicly there were 117,000 gang members in Chicago who belong to 55 different gangs. The actual number of gang members in Chicago is likely between 54,000 and 55,000, police officials told the inspector general's office.
While acknowledging that it "must improve" how the department tracks suspected gang members, police officials have yet to define a timeline to craft a new system or assign responsibility for that task to department officials.
In addition, police officials have yet to provide "a clear statement of how its proposed system for collecting gang data will remain more up to date or accurate — and therefore, more useful for crime fighting purposes — than the prior version," according to the follow-up audit.
Ferguson's office also blasted the police department for having outdated information on its website about the effort to revamp the gang databases, saying it could have misled members of the public about cases in which an individual could be listed as a gang member in the department's system.
"In sum, the [Office of the Inspector General] concludes that [the Chicago Police Department] has fallen critically short of meeting the commitments it made in response to the original audit," the follow-up audit concludes.
After the follow-up audit was completed, Brown blasted the inspector general's conclusions in a letter sent Tuesday night and said it contained "outdated information and is incomplete."
However, Brown did not dispute that the department under his leadership had used data from the databases that officials have acknowledged is flawed.
The creation of the new database to track gang members will be led by Deputy Chief Thomas Mills and is expected to be completed by September, Brown wrote.
Brown said the inspector general's office failed to work collaboratively with the department and denied that the department published misleading information.
"One can only assume that the [inspector general's office] is intentionally chipping away at the strides the department has taken to rebuild public confidence during an incredibly tumultuous time in our city's and country's history," Brown wrote.
Despite the findings of the original audit, which boosted calls from activists and progressive leaders for the databases to be abolished, the City Council ignored calls from both Ferguson and 20 aldermen to hold hearings on the issue, allowing the flawed databases to remain active and available to hundreds of law enforcement agencies.
Mayor Lori Lightfoot's 2019 campaign platform promised to replace the existing databases "and impose strict guidelines for operating and maintaining any replacement system so it only includes intelligence collected from real, credible police investigations and is regularly audited to make sure that the information remains relevant and credible."
Lightfoot has not fulfilled that promise, although she moved in July 2019 to permanently block agents for the Immigration and Customs Enforcement Agency from accessing the databases amid a rash of threats from former President Donald Trump to conduct raids in Chicago and other cities nationwide in an effort to deport undocumented immigrants.
In addition, Lightfoot has resisted calls for the city to abolish the databases entirely, saying there are "legitimate" reasons for the police department to maintain a list of gang members.
More than 500 external agencies had access to the department's gang databases in 2019, according to the original audit. 
After Ferguson's original audit, Chicago police officials proposed creating a new system, dubbed the Criminal Enterprise Database, that they touted as a "single, unified system" that would only include "updated and vetted" information and provide an opportunity for individuals listed to be notified and allowed to appeal their designation.
Ferguson said those proposed changes did not go far enough, and Lightfoot blocked its creation after she took office in May 2019, calling it a "nonstarter" since it would rely on inaccurate and incomplete data.
A similar, but more limited, gang database used by Cook County law enforcement officials was scrapped in 2019, and the Board of Commissioners also passed an ordinance to ensure its destruction and prohibit further data-sharing and participation in external databases.
Police officials agreed this fall to change the way the departments tracks Chicagoans suspected of being affiliated with a gang as part of the resolution of a class-action lawsuit in September.
As part of the lawsuit's resolution, the police department agreed to publish data about those added to the new database, dubbed the Criminal Enterprise Information System, and tagged as gang members, including their age, race and reason for inclusion, according to court records. 
The department also agreed to publish information about how many people are added to the gang database, how many people appeal that designation and how many of those appeals are granted and denied.
In addition, police officers will no longer fill out "gang arrest" cards and submit that information as justification for adding someone to the database, according to the agreement resolving the lawsuit. Those cards contained unreliable information and were disproportionately used to tag Black and Latino Chicagoans as gang members, according to Ferguson's original audit.
Contact Heather Cherone: @HeatherCherone | (773) 569-1863 | [email protected]
---