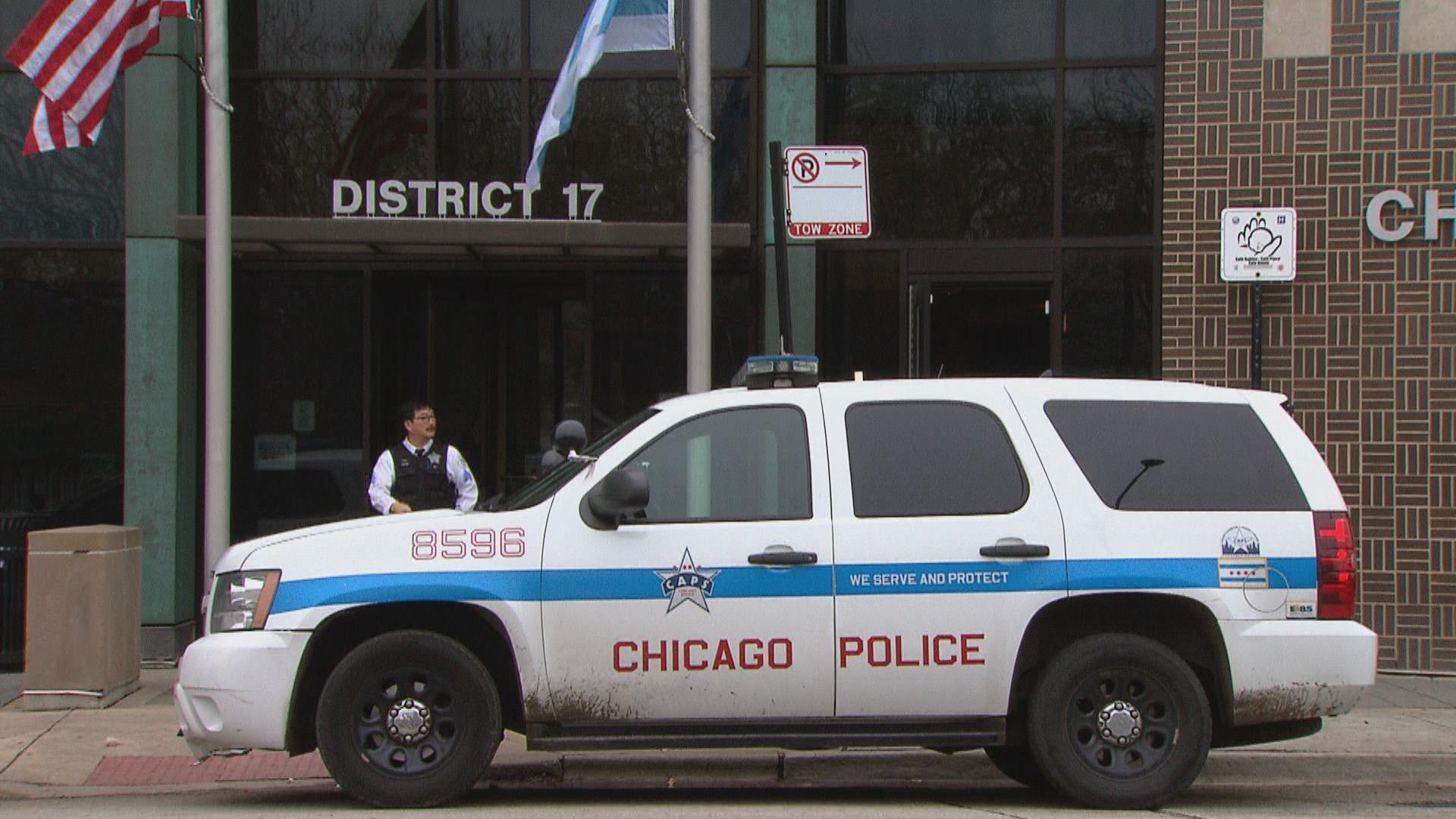 (WTTW News)
The Chicago Police Department will change the way it tracks Chicagoans suspected of being affiliated with a gang as part of the resolution of a class-action lawsuit that alleged the city's gang database was riddled with errors and ripe for abuse.
The agreement will prohibit the city's new database, which has not yet been developed, from using some data in the current system, which an April 2019 audit by Inspector General Joseph Ferguson found contained inaccurate and false information and disproportionately targeted Black and Latino Chicagoans, according to court records.
"This lawsuit was about harm reduction," said Vanessa Del Valle, a lawyer for MacArthur Justice Center at Northwestern University's School of Law, which represented the six groups and four individuals that sued the city as Chicagoans for an End to the Gang Database.
The four men who were named as individual plaintiffs will get small monetary settlements, De Valle said, and two of them — Luis Pedrote-Salinas and Donta Lucas — will get letters from police officials attesting to the fact that police officials have no evidence linking them to gang activity, Del Valle said. 
However, Xanat Sobrevilla, of Organized Communities Against Deportations, a member of the anti-database coalition, said the coalition would work to convince the Chicago City Council to ban the Chicago Police Department from using databases to track gang members.
The police department's gang database "hasn't made neighborhoods safer" and exposed Black and Latino Chicagoans to an increased risk of police harassment and violence, Sobrevilla said.
"This is definitely not a fight that has been concluded," Sobrevilla said.
As part of the lawsuit's resolution, the police department agreed to publish data about those added to the new database, dubbed the Criminal Enterprise Information System, and tagged as gang members, including their age, race and reason for inclusion, according to court records. 
The department also agreed to publish information about how many people are added to the gang database, how many people appeal that designation and how many of those appeals are granted and denied.
Mayor Lori Lightfoot's 2019 campaign platform promised to replace the existing databases "and impose strict guidelines for operating and maintaining any replacement database so it only includes intelligence collected from real, credible police investigations and is regularly audited to make sure that the information remains relevant and credible."
Lightfoot moved in July 2019 to permanently block agents for the Immigration and Customs Enforcement Agency from accessing the database amid a rash of threats from President Donald Trump to conduct raids in Chicago and other cities nationwide in an effort to deport undocumented immigrants.
But Lightfoot has rejected calls for the city to abolish the databases entirely, saying there are "legitimate" reasons for the police department to maintain a list of gang members.
An ordinance to abolish the use of the reconstituted gang database would be unlikely to pass the City Council without the support of the mayor.
"Based on national best practices and developed in response to concerns voiced by community members, activists and the Office of the Inspector General, and with an imperative of making sure we use all constitutional tools to keep our residents safe, the department's reformed Criminal Enterprise Information System fulfills that commitment by allowing CPD to better prevent, investigate, and solve gang-related crime while also protecting the constitutional rights of citizens," Lightfoot said in a statement. "We are committed to further engagement and partnership with the community on this important issue as we roll the new policy out, and going forward, to ensure that both our policing needs and the needs of the community are being met."
Under the new policy unveiled by then-interim Police Chief Charlie Beck in February, police officers would only be allowed to add someone to the database if they voluntarily admit they belong to a gang, and that statement is recorded by a police officer.
People can also be added to the database if two or more additional criteria are reached, including wearing clothing with gang emblems, having a tattoo of a gang insignia or being referred to as a gang member in the court record of a criminal charge, according to the policy.
However, police officers will no longer fill out "gang arrest" cards and submit that information as justification for adding someone to the database, according to the agreement resolving the lawsuit. Those cards contained unreliable information and were disproportionately used to tag Black and Latino Chicagoans as gang members, according to Ferguson's audit.
That data will be "walled off," and no members of the police department will be able to access it. If that data is accessed through the department's Citizens and Law Enforcement Analysis and Reporting, or CLEAR, database, it will be tagged with a disclaimer that any gang membership information had not been verified, according to the court records.
"That was the best we could do," Del Valle said, adding that the CLEAR database would have had to be dismantled to remove all of the data gathered via gang arrest cards, an impossible task.
Once someone is added to the database, CPD must notify them and they can appeal the designation. Police officials have 90 days to act on that request, and if they reject it, they have to provide the person with the evidence used against them. That denial can be appealed to the Chicago Police Board for a final decision, according to the policy.
Sobrevilla said that process was far too cumbersome.
People in the database will be removed automatically after five years, if they have not been convicted of a gang-related crime, according to the policy.
In addition, the database will only be allowed to be used by the police department. All data will be off limits to Immigration and Customs Enforcement, schools, licensing agencies and housing agencies, according to the policy.
Any outside agencies granted access to the database will have to sign an agreement promising not to share the information with prohibited agencies, according to the policy.
Ferguson's office is working on a follow-up audit of the gang database that is set to be released in early 2021, said Natalie Kuriata, the inspector general's spokesperson. That audit will "include a substantive discussion of the new policy and system and its current state of play," Kuriata added.
Despite the changes in policy, the police department's use of databases to track gang members remains "fundamentally flawed," Sobrevilla said.
"The worry still very much exists in our communities" that the database will lead to deportations and the loss of jobs and homes, Sobrevilla said. "Its existence is worrisome."
Contact Heather Cherone: @HeatherCherone | (773) 569-1863 | [email protected]
---