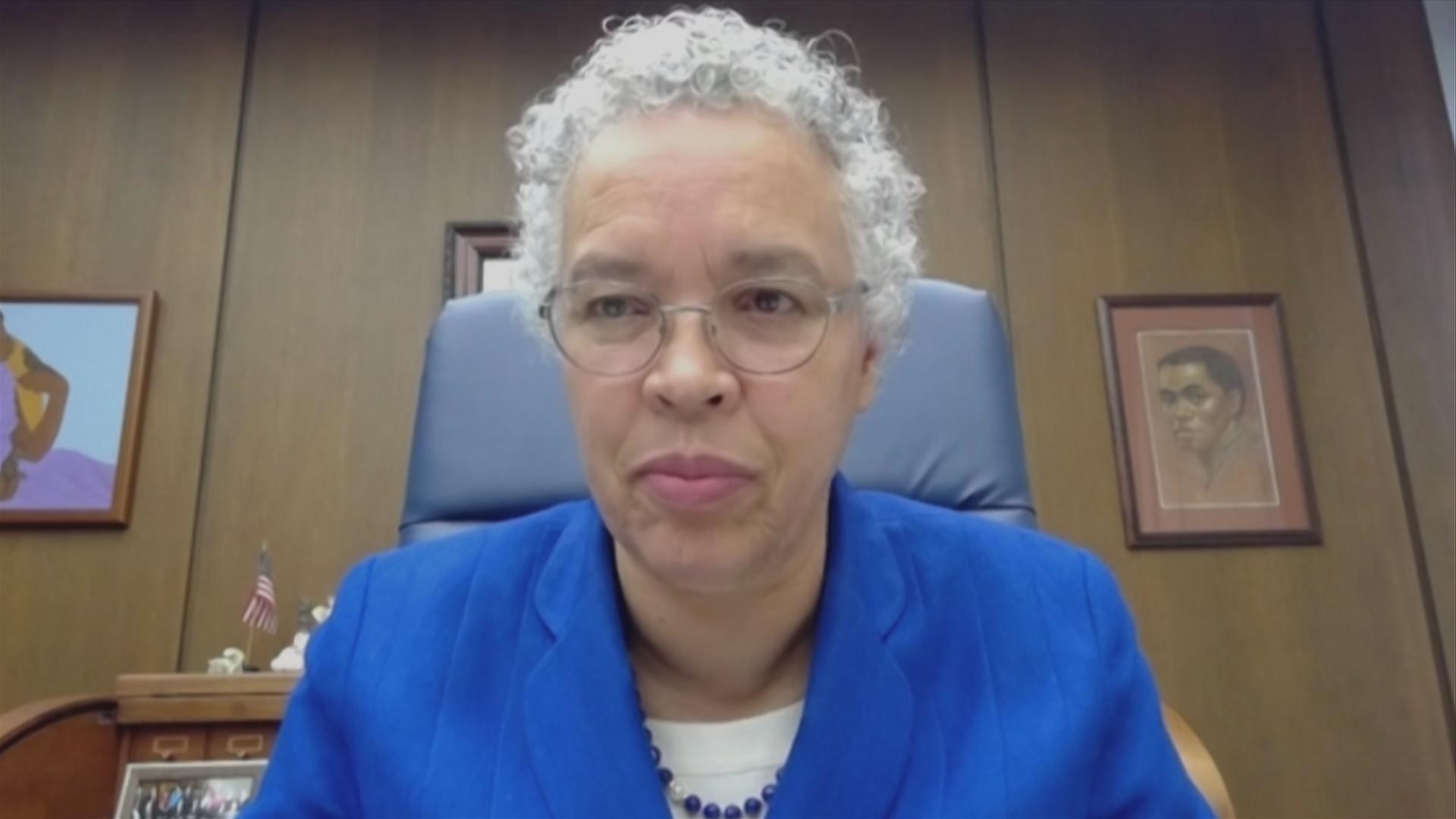 Cook County Board of Commissioners President Toni Preckwinkle announced Thursday she will run for a fourth term as the county's top elected official, putting her response to the COVID-19 pandemic at the center of her bid for reelection.
In a video announcing her reelection, Preckwinkle, 74, leans into her response to the onset of the pandemic in March 2020 as well as her efforts to stop the virus from spreading while helping businesses and residents weather the economic catastrophe it caused.
The video also touts Preckwinkle's push to get residents of Cook County vaccinated against COVID-19, and to provide financial assistance to residents and businesses imperiled by the economic collapse brought on by the pandemic.
If Preckwinkle wins a fourth term in office, she will be 79 years old when it ends.
After defeating former Ald. Bob Fioretti (2nd Ward) in 2018, Preckwinkle told reporters she would serve just one more term in office. In 2019, Preckwinkle was thumped by Lori Lightfoot in the race for Chicago mayor. Soon after, she told reporters she planned to run for another term as Cook County Board president.
While Lightfoot has faced consistent criticism on a variety of issues, including her handling of the COVID-19 pandemic, Preckwinkle has charted a smooth course for the county even as she confronted the largest budget gap in a decade in 2020. The county's finances stabilized in 2021, and commissioners on the Cook County Board quickly ratified her spending plan for 2022.
Preckwinkle also oversaw a smooth effort to redraw the boundaries for the Cook County districts based on the results of the 2020 census, convincing the board's 15 Democrats and two Republicans to unanimously support the new maps.
Just one preliminary hearing has been held as part of efforts to redraw Chicago's ward map based on census data, with a Dec. 1 deadline looming.
Preckwinkle has also championed efforts to reduce the number of people held at Cook County Jail while keeping the county's hospital system — which bore the brunt of the pandemic's impact, providing half of all the charity care in the county at just two hospitals — stable during the pandemic.
Preckwinkle, who lives in Hyde Park, also serves as the chair of Cook County Democratic Party.
Contact Heather Cherone: @HeatherCherone | (773) 569-1863 | [email protected]
---