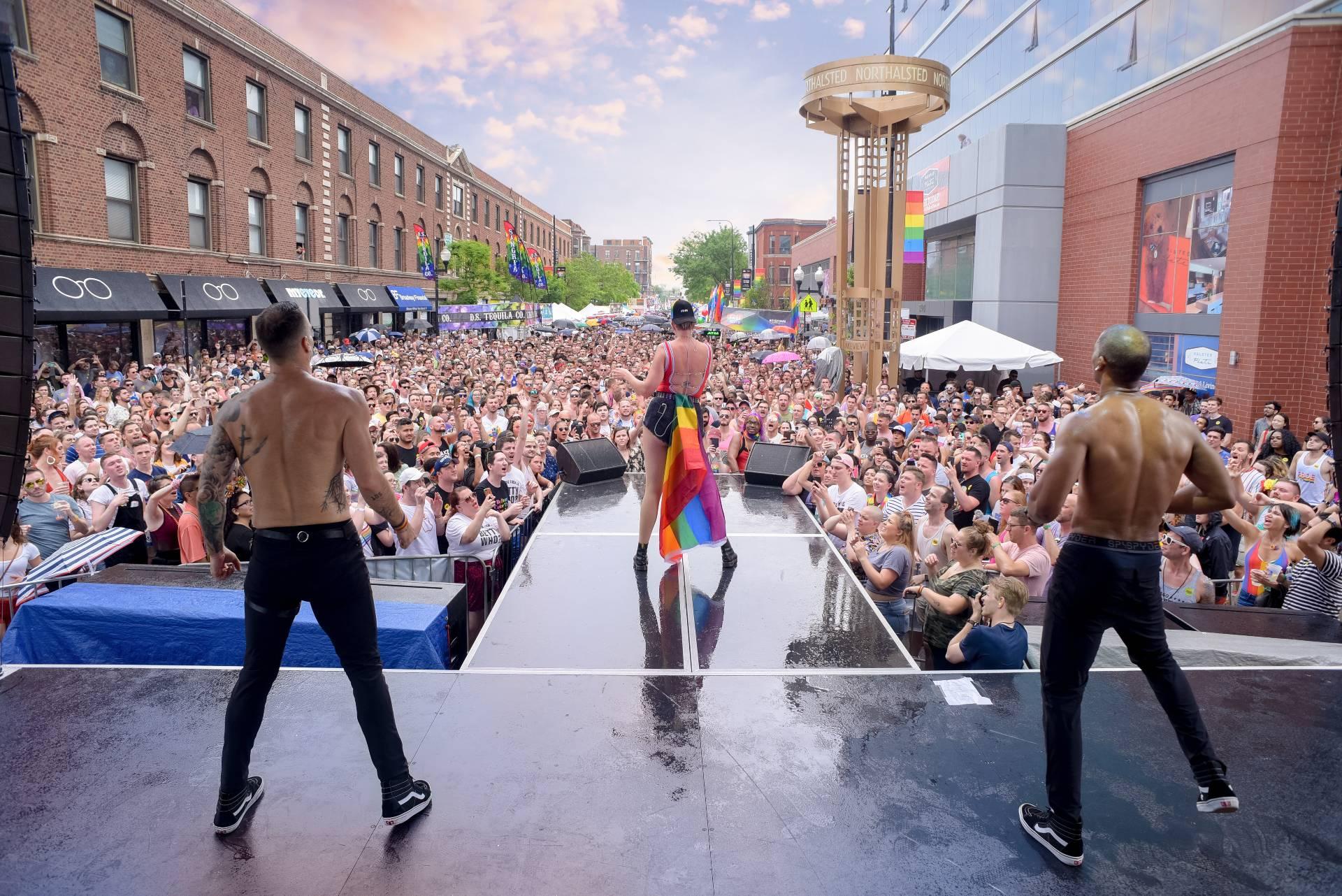 (Steven Koch / GoPride.com / Northalsted)
1. Celebrate
Chicago Pride Fest returns with entertainment on a trio of stages, including DJs, drag shows and musical acts. Headliners include VINCINT (Friday), Mýa (Saturday) and Nina Sky (Sunday). Arts and crafts vendors, a pet parade (noon Sunday) and dancing are also on tap. Attendees should be fully vaccinated or wear a mask, according to organizers, who say free COVID-19 testing and vaccination will be available.
Details: 4-10 p.m. Friday; 11 a.m.-10 p.m. Saturday and Sunday along Halsted Street from Addison to Grace streets. $15 suggested donation / MAP
---
Find more fests: 2021 Festival Guide
---
2. Boogie
Electronic music floods Addams/Medill Park as dozens of artists perform at Spring Awakening Autumn Equinox, including Diplo and Excision (Saturday) and Martin Garrix and Doctor P B2B Funtcase (Sunday).
Note: Proof of vaccination or negative COVID-19 test within 72 hours of attending are required.
Details: 1-10 p.m. Saturday and Sunday at Addams/Medill Park, 1301 W. 14th St. $116.18-$124.06 / MAP
---
3. Listen up
Real-life stories about breakups, hilarious misunderstandings and racial injustices get a musical twist at Story Jam. Several performers will also present their tales in 99 seconds (!) – so pay attention or you just might miss it.  
Details: 8 p.m. Friday at Old Town School of Folk Music, 4544 N. Lincoln Ave. $23-$25 / MAP
---
4. Connect
Billed as the largest lifestyle expo for Latinas in the Midwest, the Chicago Latina Expo features seminars, demonstrations and the World Fashion Festival.
Details: 6-8 p.m. Friday; 10 a.m.-5 p.m. Saturday; 11 a.m.-5 p.m. Sunday at Macy's, 111 N. State St. $20-$75 / MAP
---
5. Acquire
More than 120 creators showcase their wares at The Other Art Fair. Be sure to check out Illustration Corner to see artists create 60-second illustrations, which will be given to lucky attendees, and All Star Press's booth to watch screen printing in action, as well as contribute to the interactive mural.
Details: 3-10 p.m. Friday; 11 a.m.-7 p.m. Saturday; 11 a.m.-5 p.m. Sunday at Revel Fulton Market, 1215 W. Fulton Market. $15; free for kids 12 and under / MAP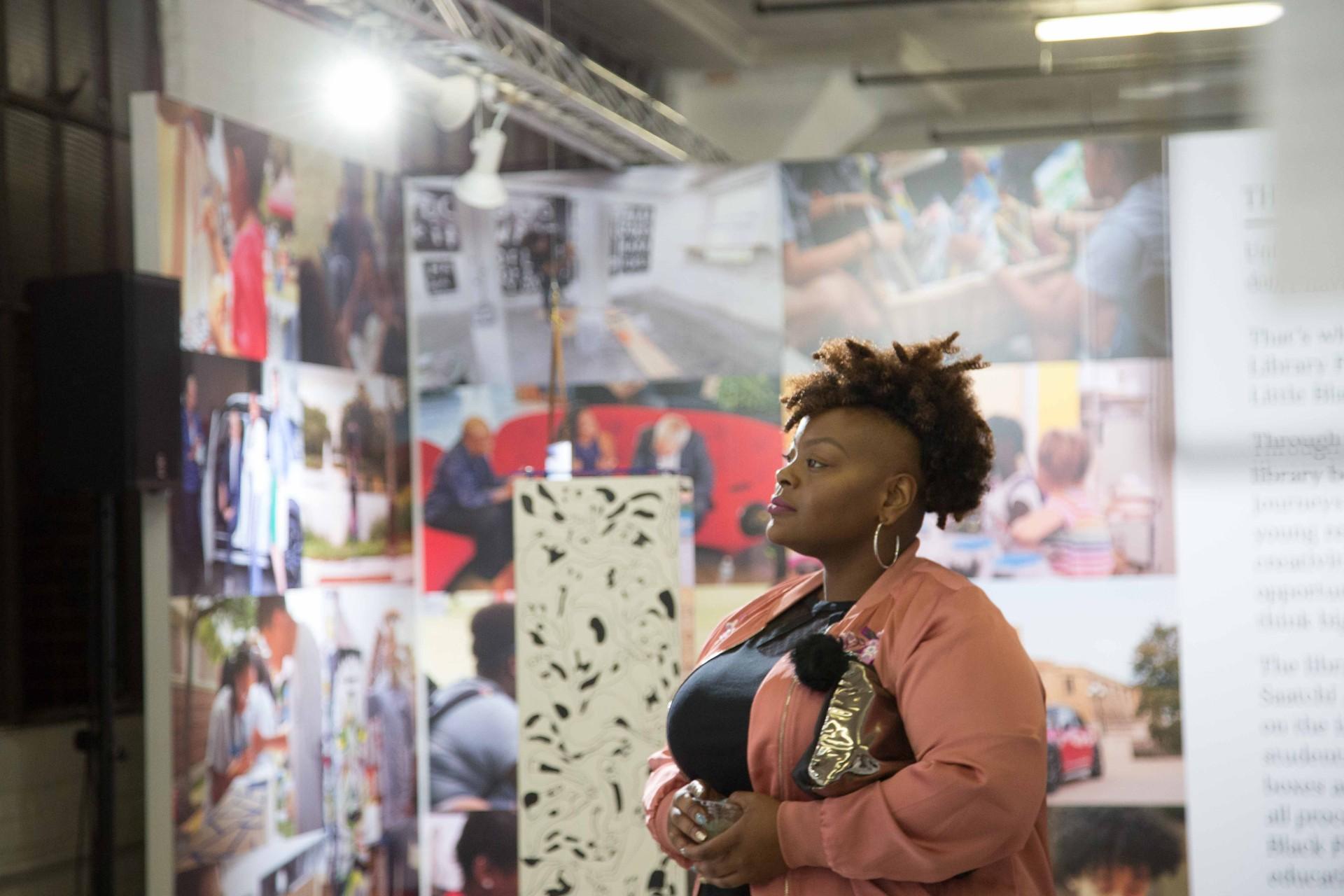 (Credit: The Other Art Fair)
6. Enchant
Whimsical Fairy Houses, from a magic treehouse to a fairy chocolatier, are on display at Big Marsh Park to celebrate the 20th anniversary of the city's natural areas. Learn more about the fairy houses.
Details: Dawn-dusk Monday-Friday; 8 a.m.-7 p.m. Saturday and Sunday through Oct. 29 at Big Marsh Park, 11555 S. Stony Island Ave. Free / MAP
---
7. Plant
At the Terrarium Building Workshop, you'll learn placement design, lighting, watering, temperature and pruning tips to maintain your tiny garden. All materials and plants are included.   
Details: 11 a.m.-1 p.m. Saturday at The Plant Chicago, 4459 S. Marshfield Ave. $25 / MAP
---
8. Applaud
Watch Chicago's top young artists perform at T.I.P. (Teens in the Park) Fest. Participants were selected at audition events over the summer and will vie for a trio of prizes. Music industry professionals will judge the performances.
Details: 2-6 p.m. Saturday at Union Park, 1501 W. Randolph St. Free / MAP
---
9. Dress up
Don your best dresses and suits, and of course, macabre makeup for the Zombie Quinceañera. Live music and DJs, zombie face painting, free paletas and a zombie costume contest are also on tap.
Note: Event is for adults 21 and up, and proof of COVID-19 vaccination and a face mask are required to attend.
Details: 8 p.m. doors open Friday at Metro Chicago, 3730 N. Clark St. $10-$15 / MAP
---
10. Shine
Bask in the glow of dozens of electric works of art at the Neon and Light Museum. Highlights include a 14-foot tall sculpture titled "Breathe" whose image changes as you move and a neon homage to a drawing by Beatle John Lennon. Get a sneak peek from our "Chicago Tonight" story.
Details: 4-10 p.m. Thursday and Friday; 11 a.m.-10 p.m. Saturday; 11 a.m.-6 p.m. Sunday through Oct. 31 at 325 W. Huron St. $25, reservation required / MAP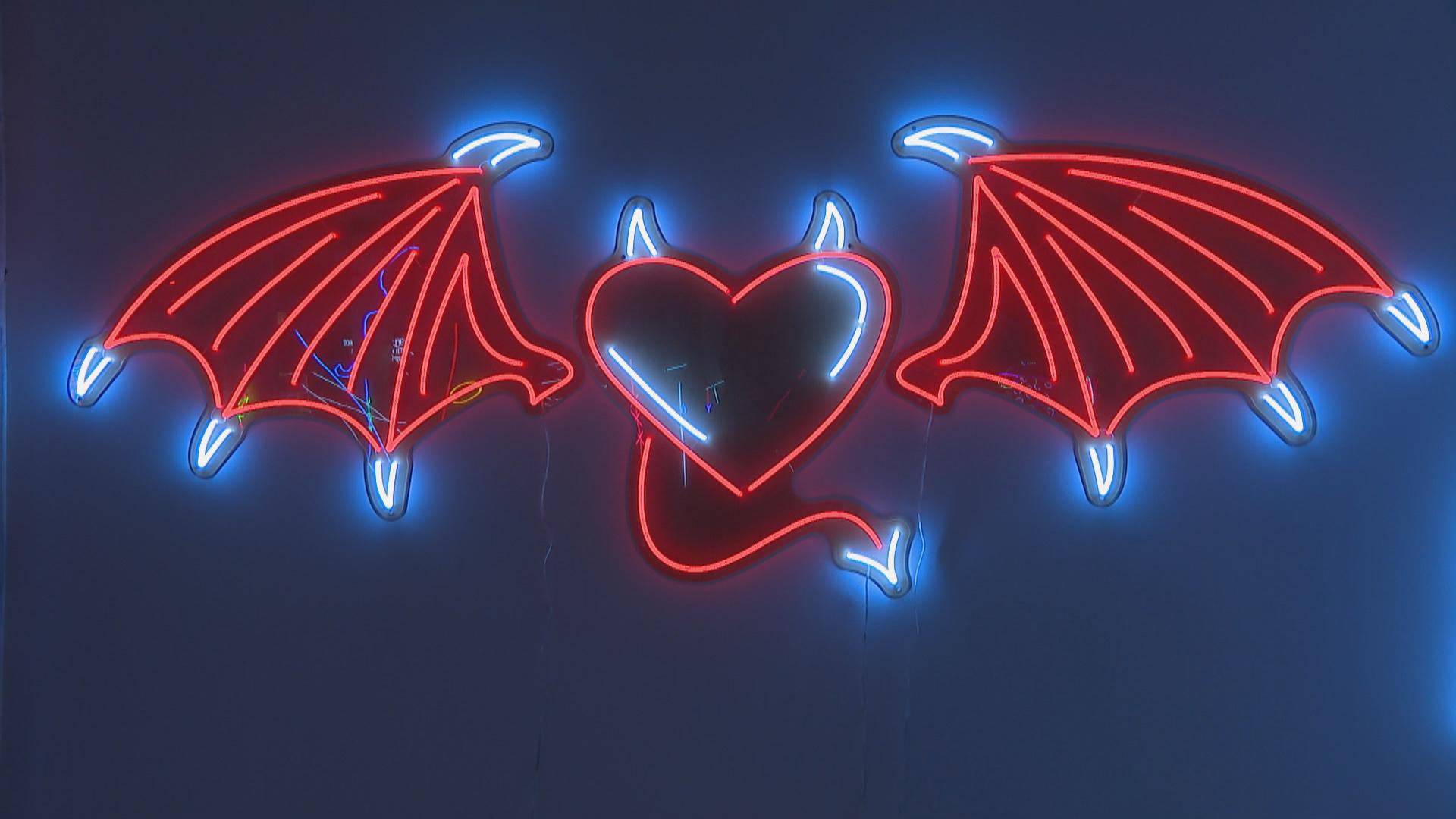 A work of art featured at the Neon and Light Museum. (WTTW News)
Events listed are subject to change. We recommend double-checking times and locations before you head out the door. Want to share your upcoming events with us for consideration in a future roundup? Send us an email.
---