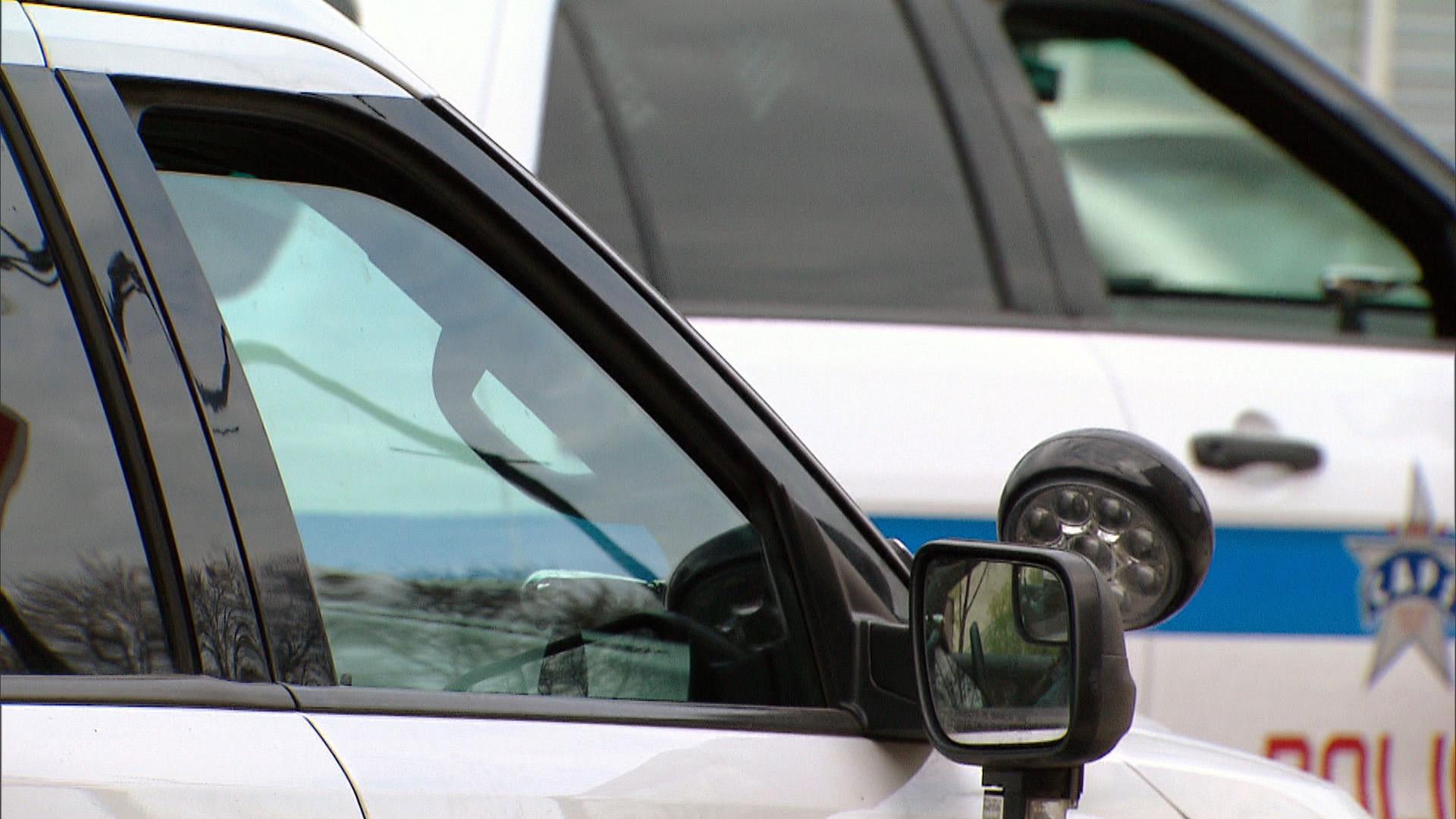 (WTTW News)
Sixty people were shot, eight fatally, in 46 separate shooting incidents across Chicago between 6 p.m. Friday and 11:59 p.m. Sunday, according to the Chicago Police Department.
That included a CPD officer who was wounded in a triple shooting late Friday in the South Shore neighborhood.
According to police, a 30-year-old female officer and her partner responded to a report of shots fired just before 11 p.m. in the 7200 block of South Jeffrey Boulevard. She found a man lying on the ground in the street, and as she got out of her squad car, she was shot multiple times in the leg, according to police.
Police Superintendent David Brown said the officer was able to get back inside her vehicle and drive herself to a local hospital where she was treated and released. A 16-year-old boy was also wounded in the shooting, and a 18-year-old man was killed.
Aaron Jenkins, 26, has since been arrested and charged with the attempted murder of the officer, police announced late Sunday. He was denied bail during a court hearing Monday.
According to Brown, this marks the 12th CPD officer to be shot this year.
On Friday, a 44-year-old man was fatally shot at around 7:46 p.m. in the 700 block of East 92nd Place. Police said he was approached by two men who produced handguns and opened fire. The victim was struck in the abdomen and was pronounced dead.
A 31-year-old man was shot and killed in a drive-by shooting in the 10200 block of South Yates Avenue at around 4:20 p.m. Saturday. As he was walking on the sidewalk, a person began shooting from inside an unknown vehicle, striking the victim in the chest and back, according to police.
At around 8:30 p.m. Saturday, an 18-year-old woman was fatally shot as she sat inside a vehicle in the 5400 block of South Avers Avenue. She suffered multiple gunshot wounds to the torso and was later pronounced dead at the Mount Sinai Medical Center.
About an hour later, two men, ages 28 and 31, were shot as they stood outside in the 2300 block of West Warren Boulevard. The 28-year-old was struck in the heel, while the 31-year-old was hit in his ​​chest and arm, and was pronounced dead.
Just after 9 p.m. Sunday, a 36 year-old male was walking on the sidewalk in the 0-100 block of East 71st Street when he heard shots and felt pain. He was transported to the University of Chicago Medical Center, where he later died.
Four people were also shot at around 1:40 a.m. Monday as they were standing on the sidewalk in 800 block of North Ridgeway when an occupant of a dark-colored sedan began shooting.
A 34-year-old man was struck in the chest and killed. The three other male victims, ages 17, 24 and 39, were each taken to the hospital and were listed in good condition, according to police.
Contact Matt Masterson: @ByMattMasterson | [email protected] | (773) 509-5431
---