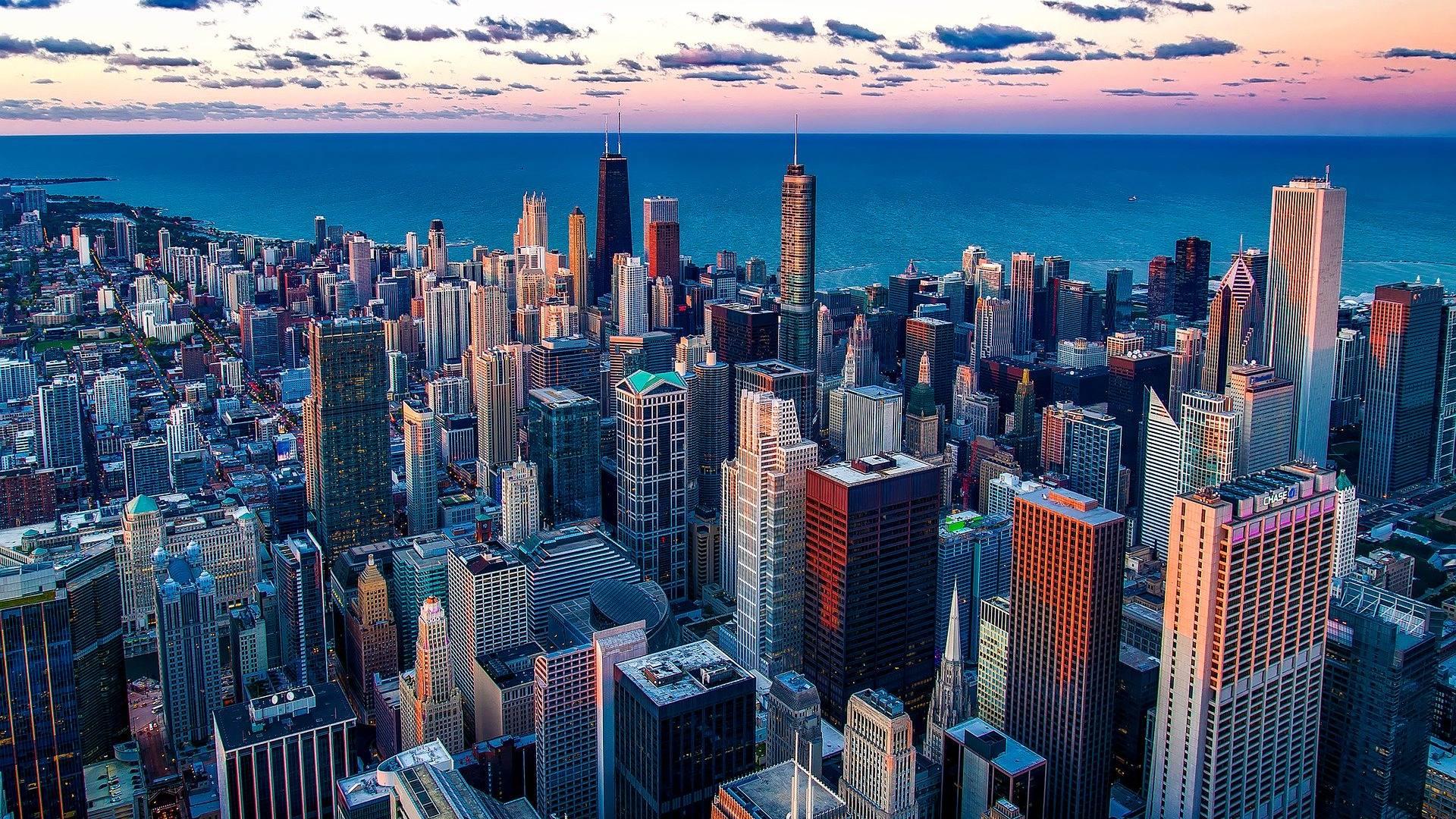 (David Mark / Pixabay)
For months, progressive members of the Chicago City Council prepared to wage an all-out battle to convince Mayor Lori Lightfoot to spend every cent of the $1.9 billion headed to Chicago from federal COVID-19 relief funds on direct aid to struggling Chicagoans and small businesses.
Lightfoot, and her finance team, had repeatedly said the responsible thing to do with that windfall was to use the bulk of those funds to fill the gaps left in the city's 2020 and 2021 budgets, which were decimated by the economic catastrophe caused by the pandemic.
So many aldermen were caught off guard this week when the mayor's budget plan essentially proposed a simple solution: why not both?
In all, Lightfoot's proposal sets aside $1.3 billion, or about 68% of the city's share of federal relief funds, to cover the cost of providing city services and paying city workers between 2020 and 2023 to make up for revenue lost as a result of the economic collapse triggered by the pandemic. 
At the same time, Lightfoot has proposed spending an additional $1.9 billion as part of her Chicago Recovery Plan on a host of priorities championed by progressives, including affordable housing, mental health, violence prevention, youth job programs and help for unhoused Chicagoans.
In order to fund those programs, the mayor has proposed borrowing an additional $660 million — even as the city pays off other high-interest debt it incurred last fall as the second surge of the pandemic crested.
Pressed by members of the City Council about the wisdom of that plan Friday during the first day of two weeks of budget hearings, Chief Financial Officer Jennie Huang Bennett defended the mayor's spending plan as a thoughtful plan to "build a bridge toward financial stability while the economy continues to recover."
While the city should not borrow at high interest rates to pay for day-to-day expenses, like a family that needs to take out a payday loan to buy groceries, some forms of borrowing make sense, Huang Bennett said.
"This is good debt, like taking out a mortgage to buy a home," Huang Bennett said.
But several alderpeople were not convinced, especially as the delta variant of COVID-19 and low vaccination rates continues to prolong the pandemic, and complicate efforts to get the city's economy back on firm financial footing.
"We've got a full list of items that we're doing, and if stuff starts looking funky, what do we cut?" asked Ald. Jason Ervin (28th Ward.) "What do we not do in order to keep the basics?"
The $660 million in borrowing will be used on infrastructure projects and other one-time expenses to ensure that those costs do not swell budget deficits in future years, Huang Bennett said.
Ald. Matt Martin (47th Ward) was one of several alderperople to ask Huang Bennett and Budget Director Susie Park to detail their plans to cope with the massive deficits city financial officials expect through 2024 — even under the best financial circumstances — once all of the federal relief is spent.
"What happens when we hit the cliff?" Martin asked.
Huang Bennett said the city's plan was crafted based on conservative estimates about the ability of the city to permanently emerge from the pandemic and is designed to reap benefits for the city by creating more jobs and reducing crime.
"We think we've struck the right balance," Huang Bennett said.
Although Lightfoot told "Chicago Tonight" Monday that her spending plan should win "overwhelming support from the members of the City Council" it immediately ran into turbulence as alderpeople pushed back on her claim — splashed all over social media — that the budget included "no new taxes."
The city will hike its property tax levy by $76.5 million in 2022, if Lightfoot's plan is approved as expected by the end of October. 
Included in that hike is about $22.9 million in higher property taxes tied to an increase in the cost of living, which was approved by the City Council as part of the 2021 spending plan.
In addition, the city will raise property taxes by $25.5 million to start paying off the $1.4 billion the City Council agreed to borrow as part of the 2021 spending plan to repair Chicago's crumbling streets, sidewalks, bridges and shoreline.
Another $28.6 million in revenue will flow into the city's coffers from the property tax paid by newly constructed homes and businesses.
The total proposed increase will add $38 per year to the tax bill for the owner of a home worth $250,000, according to city officials. Last year, the City Council approved an $93.9 increase of $56 per year for a home worth $250,000.
"There is a property tax increase," said Ald. Matt O'Shea (19th Ward), who was picked by Lightfoot to lead the City Council's Aviation Committee. "We should be exploring other ways to get this increase out of this budget because, obviously, people are struggling right now."
Ald. Harry Osterman (48th Ward), who was picked by Lightfoot to lead the City Council's Housing Committee, also urged his colleagues to rethink the plan.
"I know that through last year's budget and the ordinance, it allows for us to do that, but the question is, given the financial conditions of where we are as a city, the question is, should we do that?" Osterman asked.
Several aldermen pressed Park and Huang Bennett on the growing number of vacancies in the Chicago Police Department. Through Friday, 703 officers have retired in 2021, Park said.
The police department will run as many academies as possible to fill those positions, officials said.
Several City Council members pressed officials to detail Lightfoot's plan to give all 50 aldermen $100,000 each to spend on microgrants to help their communities recover from the pandemic. 
Ald. Andre Vasquez (40th Ward) said that program could be "rife for abuse" and could become a "slush fund" for alderpeople to reward their friends and supporters.
Ald. Walter Burnett (27th Ward) said it could create headaches for alderpeople, even with the best intentions.
"We like playing Santa Claus," Burnett said. "But I never give away anything unless I can give it to everybody."
Contact Heather Cherone: @HeatherCherone | (773) 569-1863 | [email protected]
---