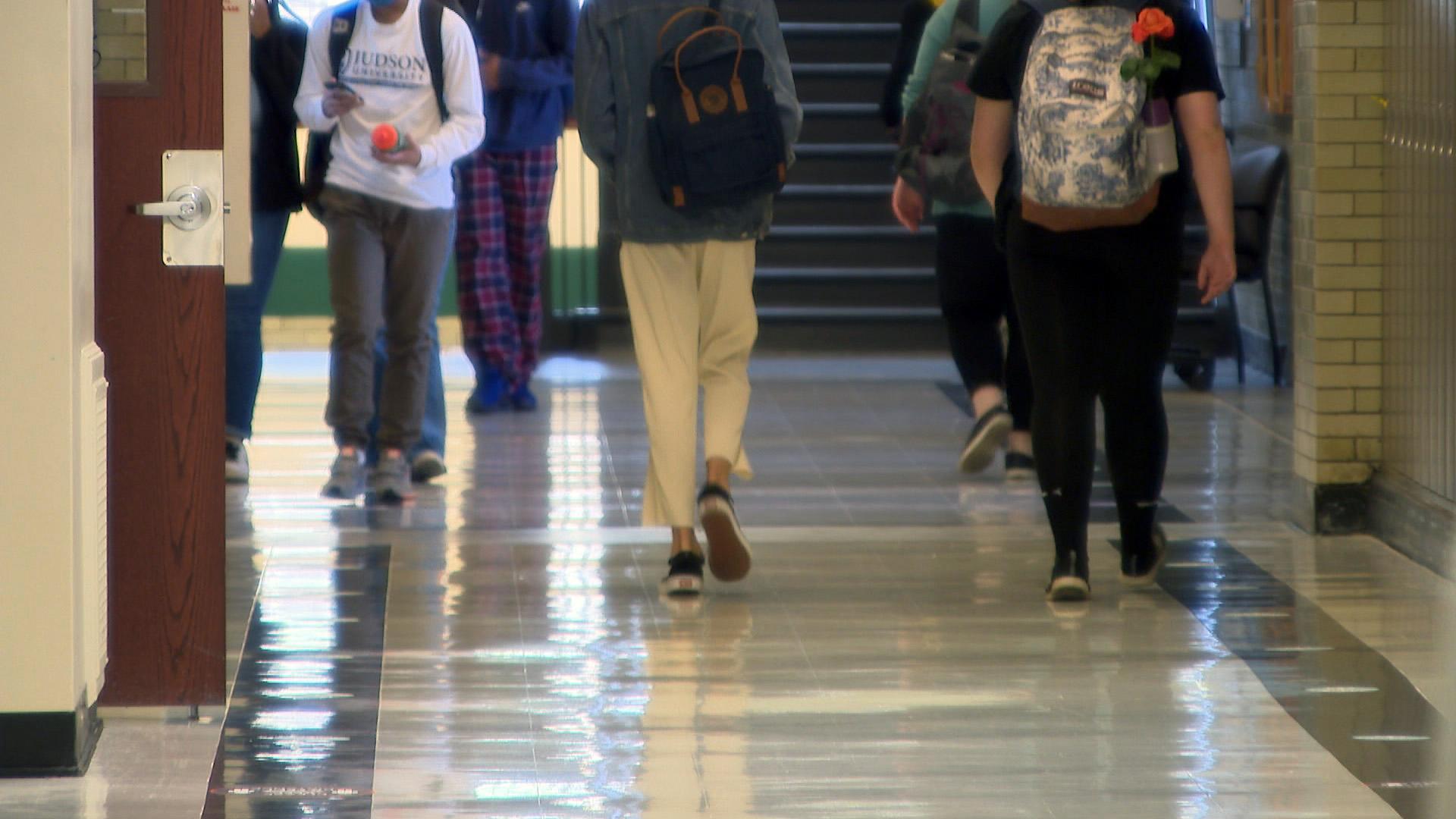 (WTTW News)
Mayor Lori Lightfoot told WTTW News on Monday night she was "disappointed" that efforts to test all Chicago Public Schools students and staff for COVID-19 had gotten off to a slow and confusing start. 
District officials have delayed the full implementation of its testing plan, saying it will not be in place until the end of September, more than a month after students returned to schools five days a week without any capacity limits. 
At least 481 students have tested positive for COVID-19, potentially exposing as many as 9,600 students, according to CPS data. 
"I'm disappointed in the way this has been rolled out," Lightfoot said Monday on "Chicago Tonight." "In anticipation of the opening of school, there should have been a much more robust plan and infrastructure in place." 
Lightfoot declined to say whether she held Jose Torres, the district's interim superintendent since June, responsible for those failures. He is set to be replaced by San Antonio schools chief Pedro Martinez in nine days. 
"That's water under the bridge," Lightfoot said. "We're moving forward." 
CPS officials have also acknowledged they need to hire more than a dozen more employees to contact those who have been exposed to someone who contracted COVID-19. 
Chicago Teachers Union officials have also been critical of the district's safety protocols, the way the district has shared data about confirmed COVID-19 cases and said the mayor "is responsible for the frightening lack of safety and the numerous COVID outbreaks in schools across the city." 
Lightfoot's remarks Monday represent a shift from what she told reporters Wednesday, when she said she "heard from overwhelmingly, literally everywhere that I go to," that schools were safe and that kids were protected. 
Lightfoot told reporters that any complaints were from supporters of the teachers union, which is pressing for an agreement with district that will require more safety protocols. 
Dr. Allison Arwady, the head of the Chicago Department of Public Health, will help CPS to improve its contact tracing efforts and case investigations. 
"I'm confident that things will improve," Lightfoot said. 
Contact Heather Cherone: @HeatherCherone | (773) 569-1863 | [email protected]
---