For the first time in 17 months, Chicago Public Schools students returned to the classroom for full-time, in-person learning Monday. 
School life is much different than it was before the pandemic.
Face masks, social distancing, air filters in every classroom and lots of hand sanitizer are among the district's layered mitigation strategies to prevent COVID-19 outbreaks in schools.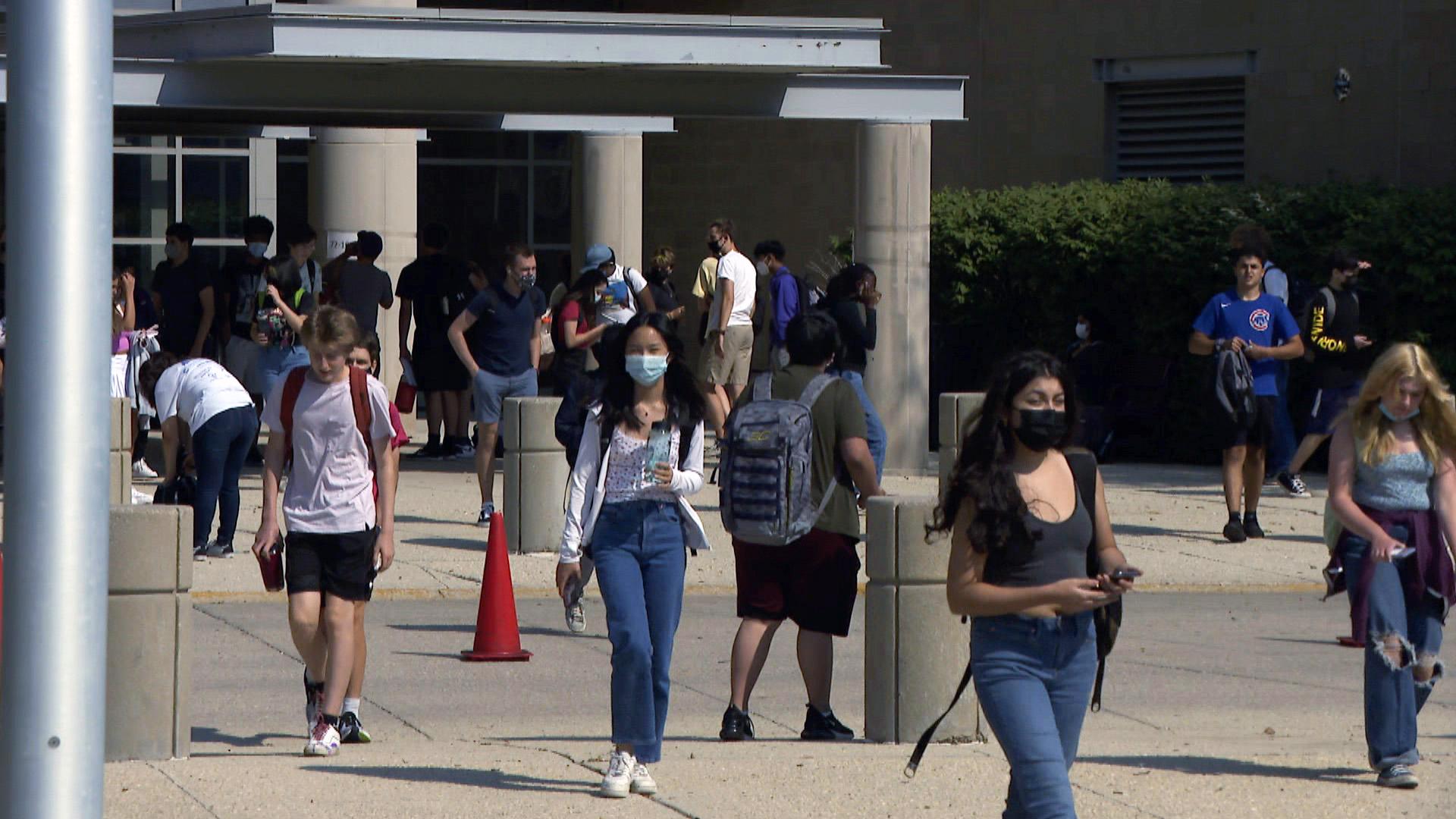 Students at Chicago Public Schools return to their classrooms after an extended period of remote learning on Monday, Aug. 30, 2021. (WTTW News)
Mayor Lori Lightfoot and interim CPS CEO Jose Torres toured some schools Monday to welcome students back into the classroom. She said she's confident in the plan that schools have for keeping students and staff safe. 
"The protocol that we put in place last spring, when we opened up the elementary schools and carried that through the high schools, it continues this year," she told reporters. "We start with the classroom, then, if necessary, the school and then obviously the system. But these are all things we worked out with the Chicago Teachers Union that were subsequently ratified by their House of Delegates. We'll continue to monitor on a daily basis where we are in the pandemic."
The CTU and the mayor's negotiating team are still working to hammer out an updated Memorandum of Understanding like the two they worked to reach last winter and spring when the district opened in phases.
But the teachers union says the district is rolling back some of the mitigation measures reached at the time.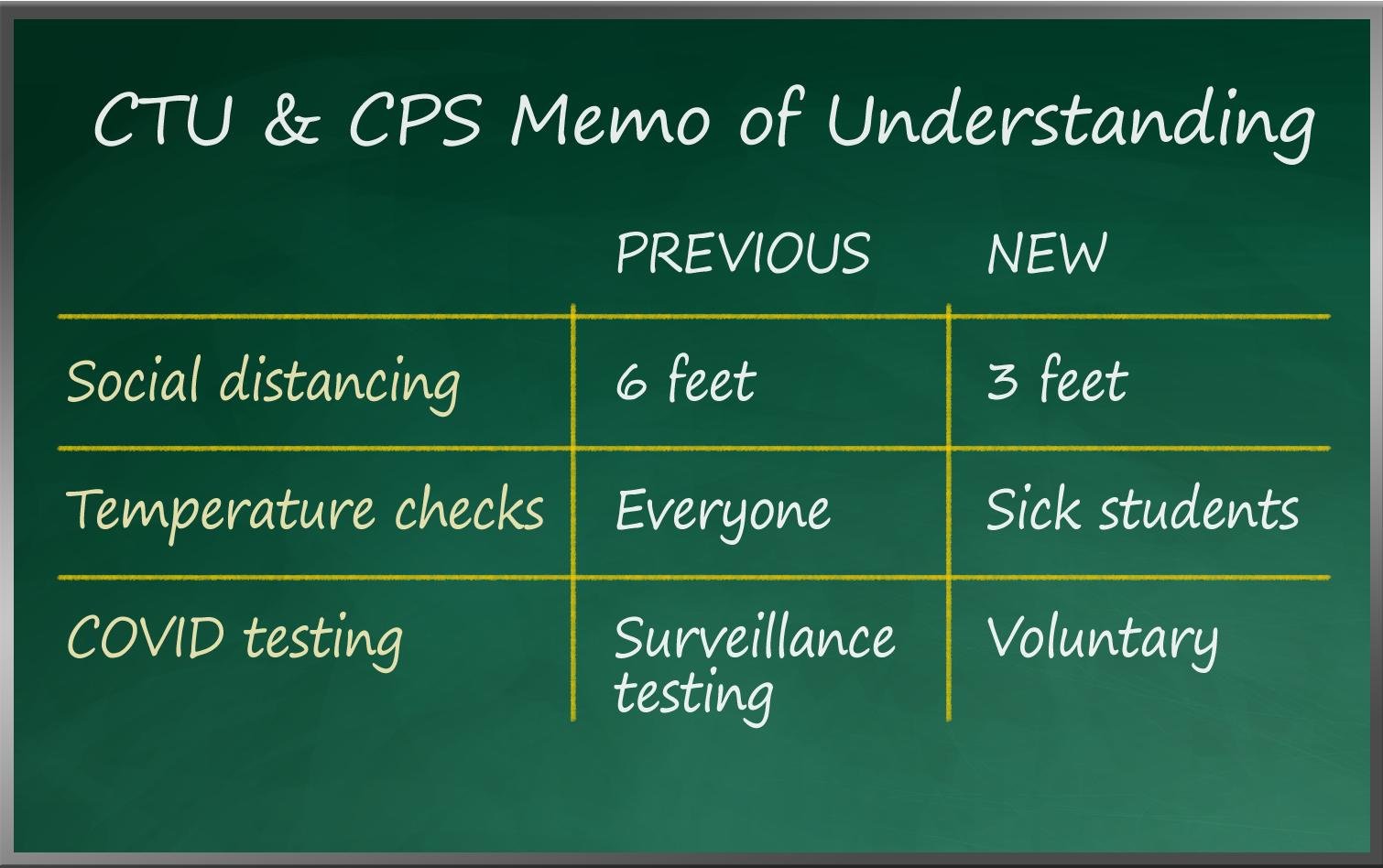 "We hear the mayor talk about how safe school was in the winter and the spring last school year when they returned, but we're also dealing with her negotiating team that doesn't acknowledge it because proposals run counter to what she claims as success story," said CTU Vice President Stacy Davis Gates. "It's frustrating, a little cognitive dissonance there as well, but we're still there."
CTU also reports hearing from some of its members that not all of the mitigation measures are in place. One member from Taft High School shared with WTTW News a video of a crowded hallway during a student passing period.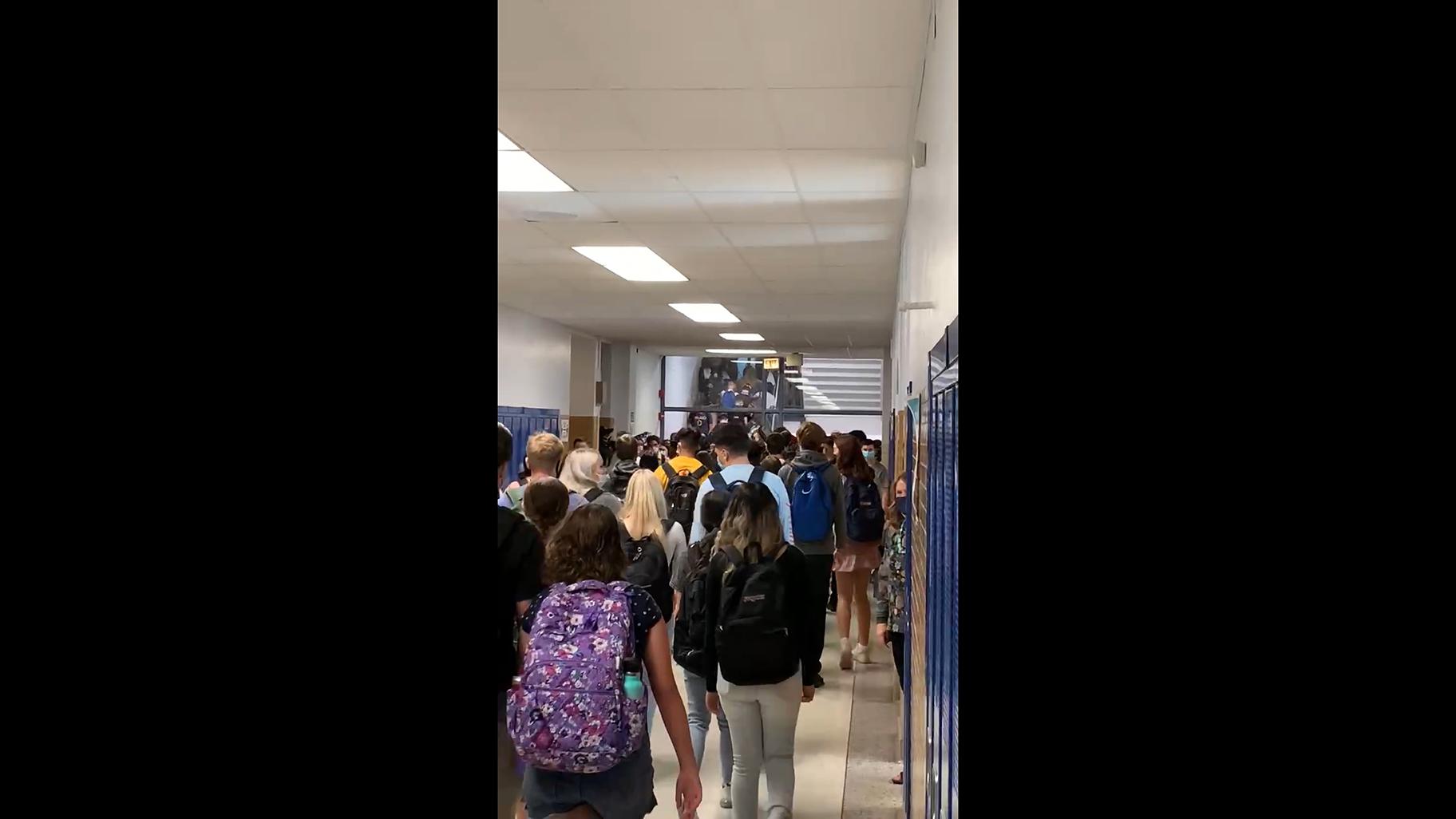 A screenshot from a video shared with WTTW News shows a crowded hallway at Taft High School
Torres has previously expressed concern about the number of students who've become disengaged from the school district, and says staff are working to contact nearly 100% of them and have had actual contact with 75%.
Follow Brandis Friedman on Twitter @BrandisFriedman
---