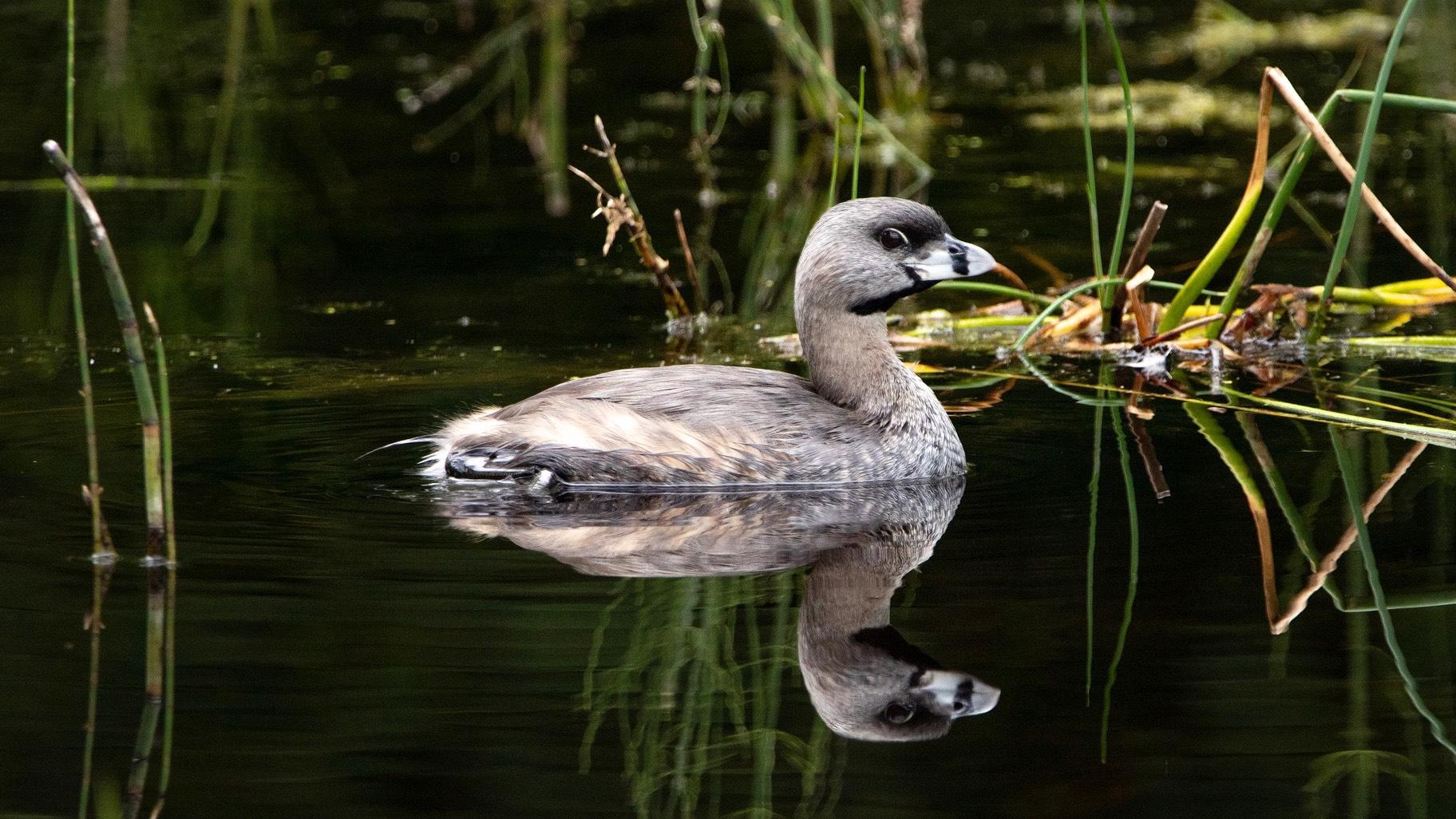 If marsh birds like the pied-billed grebe, pictured, return to Powderhorn Lake, conservationists will judge the wetlands restoration a success. (simardfrancois / Pixabay)
Industrialization and urbanization reduced the Calumet region's wetlands and marshes from tens of thousands of interconnected acres to isolated fragments. Conservationists are working to restore some of the area's hydrology, but nature needs an assist in the plumbing department.
Construction of a human-made water control structure is getting underway at Powderhorn Lake Forest Preserve, which will reconnect the Powderhorn marsh to Wolf Lake and ultimately Lake Michigan, and in the process reestablish healthier habitat for wildlife.
The project was announced in early 2020 as a joint effort among Audubon Great Lakes, the Forest Preserves of Cook County, the Great Lakes Commission and the National Oceanic and Atmospheric Administration. With preliminary engineering studies now complete, the restoration is moving into the next phase.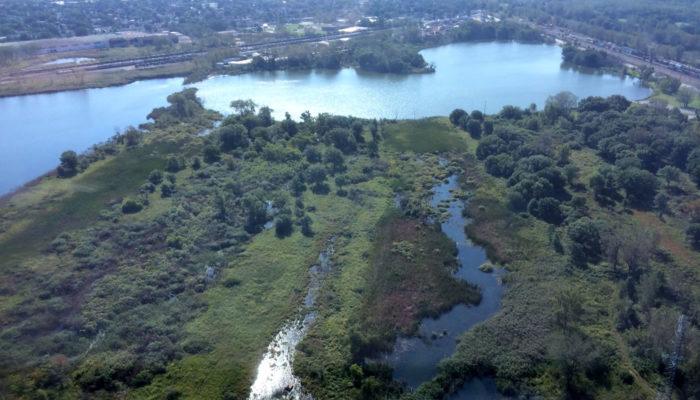 An aerial view of Powderhorn Lake and marsh. (Courtesy of Forest Preserves of Cook County)
Healthy wetlands perform a number of vital services within an ecosystem, including storing massive amounts of stormwater and filtering out pollutants, as well as supporting diverse wildlife. Powderhorn marsh has long since ceased to function properly, its water stagnating at a high level, more like a pond or pool, rather than ebbing and rising seasonally. As a result, invasive species have choked out natives, and marsh birds have subsequently struggled to survive in the inhospitable habitat.
The water control structure will allow forest preserve staff to manage Powderhorn's water level. By recreating the natural rise and fall that's been missing, native marsh plants will be able to regain a foothold, and the return of marsh birds should follow. The populations of birds such as the pied-billed grebe, least bittern and common gallinule will be monitored, with measurable gains being a key benchmark of the project's success.
Water control structures have similarly been deployed at Indian Ridge Marsh, Big Marsh and Eggers Grove as part of a broader conservation action plan for Calumet's wetlands. 
Contact Patty Wetli: @pattywetli | (773) 509-5623 |  [email protected]
---