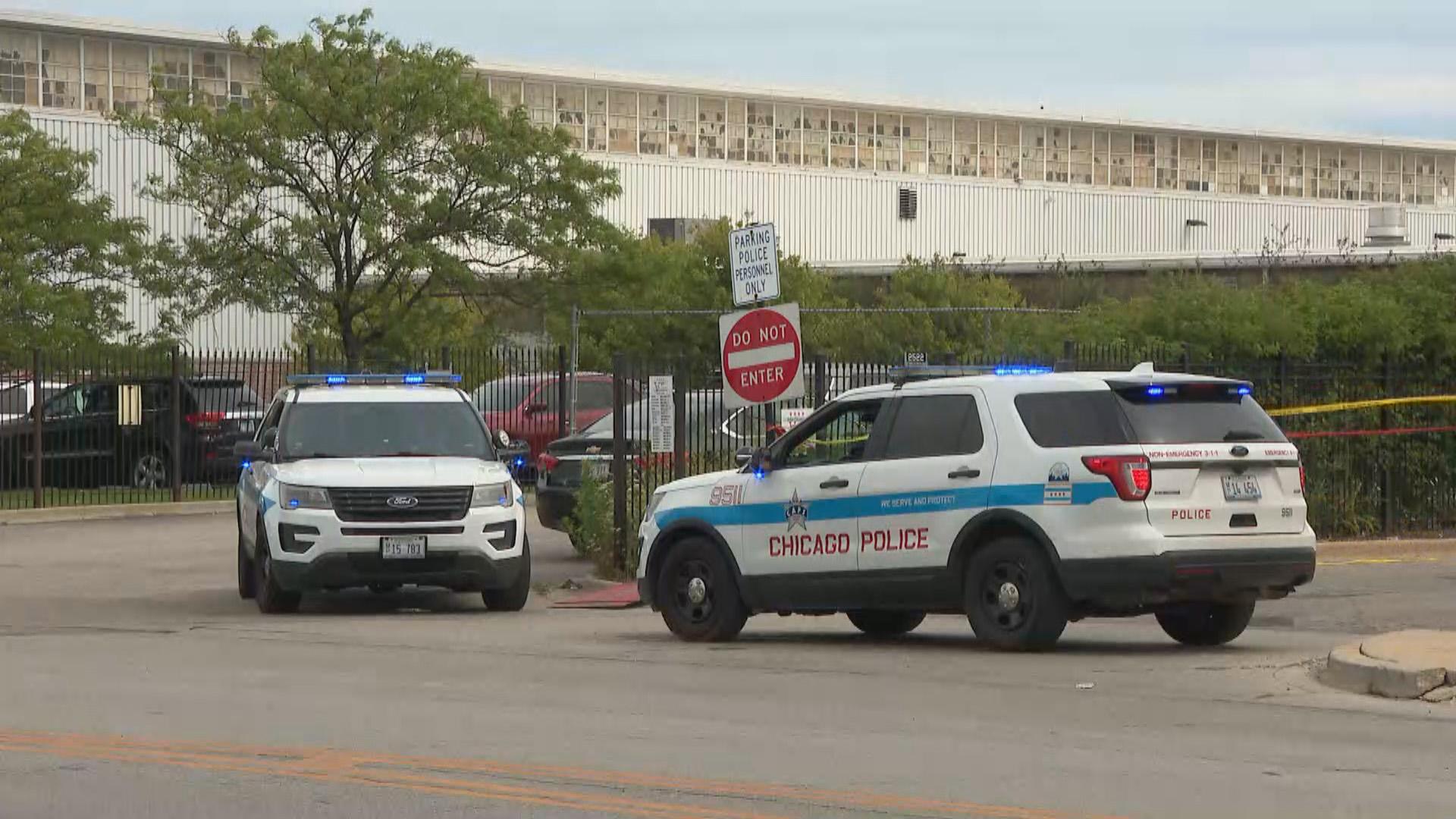 (WTTW News)
As aldermen prepare to put Mayor Lori Lightfoot's plan to fight crime by suing gang leaders in civil court back on track, the mayor has doubled down on the push, rejecting intense criticism that the plan would target Black and Latino Chicagoans and do nothing to stop shootings. 
The City Council's Committee on Rules is set to meet at 1 p.m. Friday to send the proposal Lightfoot dubbed the "Victims' Justice Ordinance" to the Public Safety Committee for a substantive hearing and vote, potentially setting up a final vote next month.
Lightfoot originally attempted to bypass the City Council's normal rules of procedures and introduce the measure directly to the Public Safety Committee on Monday which could have allowed a final vote Tuesday. Instead, Lightfoot introduced the proposal to the City Council, where Ald. Rossana Rodriguez Sanchez (33rd Ward) blocked it from advancing immediately.
The mayor told reporters the hurdles the measure has already encountered had not prompted her to rethink her plan to demand that the Chicago City Council give the city's Law Department the authority to sue the leaders of Chicago's gangs and "go after their blood money."
City officials can no longer allow gang members to commit crimes and terrorize law-abiding citizens "by flaunting a lavish lifestyle of money, cars, jewelry and guns," Lightfoot said.
"People are afraid. They're afraid of gangs. We have to do everything we can to address those fears," the mayor said.
The proposal is modeled after the 1993 Illinois Streetgang Terrorism Omnibus Prevention Act (740 ILCS 147) and would allow the city to sue gang members who "knowingly" engage in two or more gang-related criminal offenses within five years. At least one of those crimes must be a violent felony, according to the proposal.
Each offense could be punished with a $10,000 fine, and at least half of the fines collected by the city would have to be earmarked to help the victims of gang crimes. Judges could also order defendants to forfeit property they purchased with funds generated by criminal activity.
"My prediction: We'll take a lot of Camrys and Civics from unsuspecting grandmas, they'll sue a bunch of poor people that the city will end (up) having to pay damages back to …. and it'll do nothing to actually stop shootings," Cook County Public Defender Sharone Mitchell said.
Lightfoot introduced the new initiative after her efforts to reduce crime during the summer with a "whole of government" approach was largely unsuccessful. Shootings rose 9.4% between Jan. 1 and Sept. 6 as compared with the same period in 2020, while murders rose 2.6%, according to Chicago Police Department data.
Elected in 2019 on a platform that vowed to approach violence in Chicago by addressing the root causes of crime like systemic racism and disinvestment, Lightfoot has boosted funding for city programs that are designed to stop violent crime before it occurs.
But at the same time, Lightfoot has called for Cook County State's Attorney Kim Foxx and Cook County Chief Judge Tim Evans to step up efforts to prosecute and jail those accused of gang-related crimes and those who carry and use guns.
The move to target gang members with civil suits comes approximately 2 1/2 years after the city's watchdog found that the databases used by police to track gang members were riddled with errors, ripe for abuse and disproportionately targeted Black and Latino Chicagoans.
Even after two audits by Inspector General Joseph Ferguson that found significant problems — as well as a lawsuit — the Chicago Police Department continued to use that data in an effort to prevent "retaliatory violence" and give officers a chance to "get ahead of the next crime."
Spokespeople for the Chicago Police Department did not respond to a question from WTTW News on Thursday about the status of efforts to revamp the city's database and ensure it has accurate information.
Deputy Chief Thomas Mills told alderpeople in July that the policy that will determine who can be added to the new database, dubbed the Criminal Enterprise Database, was still "in flux" but would be complete by September.
During the 2019 campaign, Lightfoot promised to replace the existing databases "and impose strict guidelines for operating and maintaining any replacement database so it only includes intelligence collected from real, credible police investigations and is regularly audited to make sure that the information remains relevant and credible."
Colleen Connell, the executive director of the ACLU of Illinois, said the city's poor track record of protecting the civil rights of those listed in the gang database should prompt members of the Chicago City Council to reject the mayor's proposal, which she called "anti-democratic."
"Taking property from people – including innocent family members and others – is not an effective way to reduce gun violence," Connell said. "Similar attempts have been tried in surrounding cities, and the public promises of forfeiture of gang member assets did not materialize. The mayor's time would be better spent on the real work of reducing violence, which includes investing in communities, reforming police practices and expanding access to social and mental health services."
Contact Heather Cherone: @HeatherCherone | (773) 569-1863 | [email protected]
---