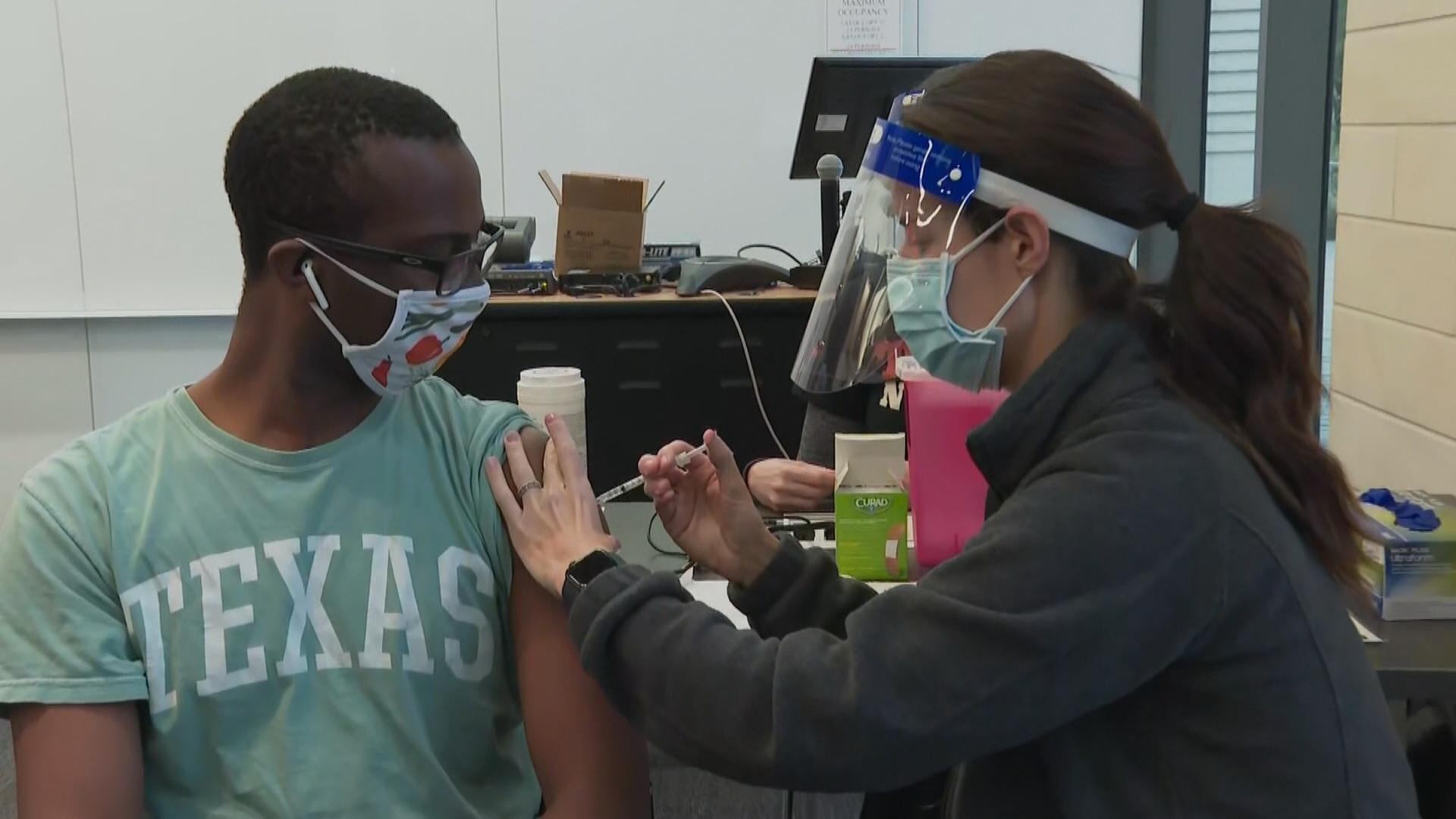 (WTTW News)
State officials Friday announced a two-week extension of COVID-19 vaccination requirements for individuals in high-risk settings.
All pre-K through 12th grade teachers and staff, higher education employees and students, and health care workers in settings such as hospitals and nursing homes now have until Sept. 19 to receive their first COVID-19 vaccine dose. All workers must receive their second dose of either two-dose vaccine within 30 days of their first dose.
Initially, those workers were supposed to have gotten the first dose by Sunday per Gov. J.B. Pritzker's executive order last month.
"Vaccines remain our strongest tool to protect ourselves from COVID-19, the delta variant, and most crucially, to maintain our health care system's ability to care for anyone who walks through their doors in need of help," Pritzker said in a statement. "While hospitals and schools move forward in good faith, this extension ensures they are prepared to meet this requirement to better protect our most vulnerable residents and children who are not yet eligible to get vaccinated."
Officials say the Illinois Health and Hospital Association, as well as education leaders, including the Illinois Education Association, Illinois Federation of Teachers, Illinois Association of School Administrators and Illinois Principals Association requested the extension. 
Schools and hospitals now also have more time to put additional COVID-19 testing protocols in place. Individuals that are unable or unwilling to receive the vaccine are required to undergo weekly COVID-19 testing to prevent the spread of the virus.
"While testing is an option for all school personnel, vaccination is the safest and most effective defense against COVID-19," said Carmen I. Ayala, state superintendent of education, in a statement. "I encourage everyone who works with our students to use this extra time to get vaccinated."
Contact Kristen Thometz: @kristenthometz |  [email protected]
---