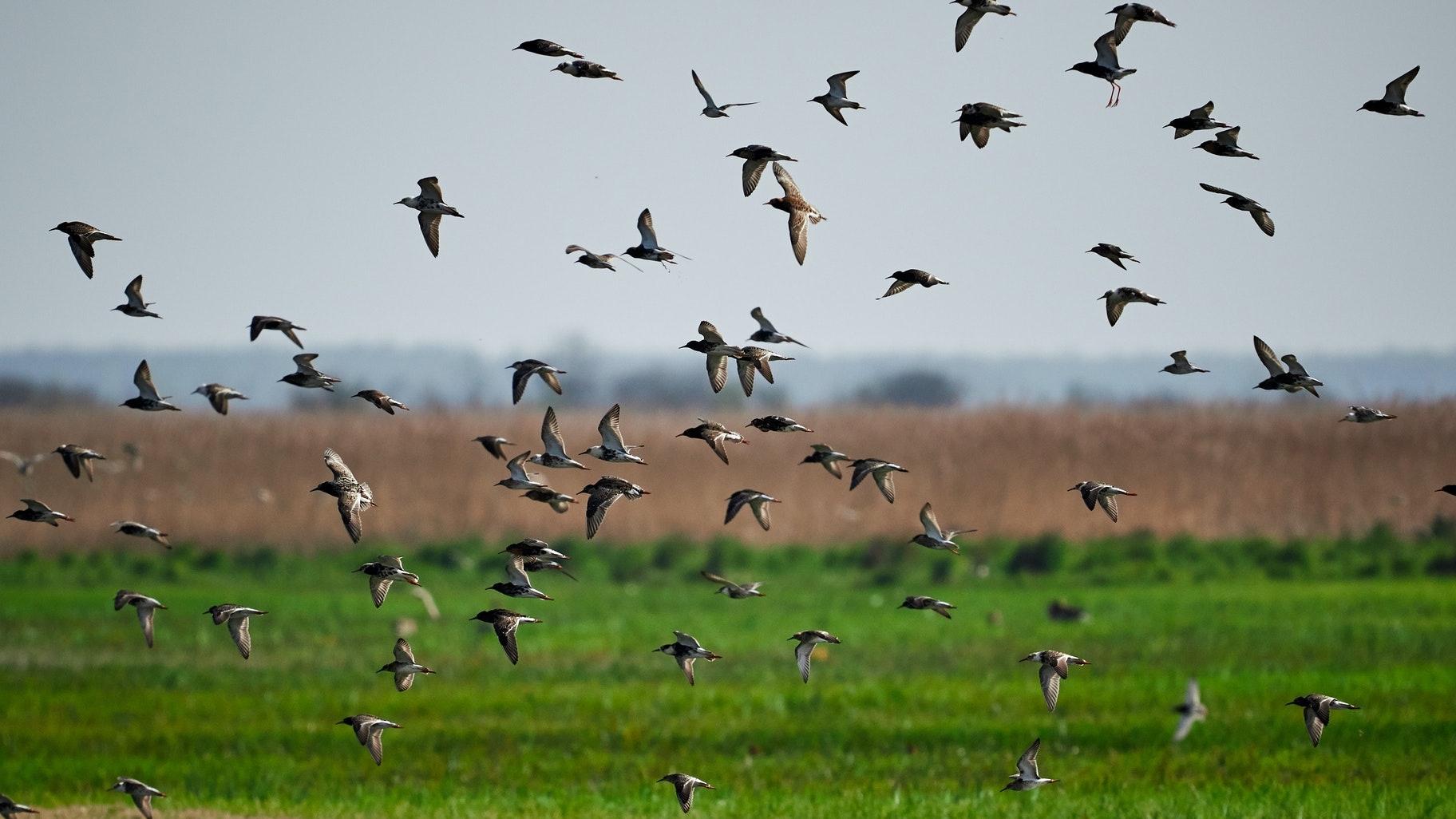 More than 30 million migrating birds will pass over Illinois in the coming days. (Dariusz Grosa / Pexels)
Nearly 1 billion birds will be on the move across the continental United States in the coming days as fall migration reaches an intense phase. 
With close to 100,000 birds expected to pass over Chicago this weekend, the Cornell Lab of Ornithology and its partners have issued a "lights out" alert for the city, encouraging building owners and residents to turn off as many lights as possible between 11 p.m. and 6 a.m. Saturday and Sunday.
Chicago has been labeled one of the most dangerous cities for birds because it's the largest urban area along a major migratory route. Tall buildings pose a collision hazard and their bright lights tend to lure birds off course. 
The Chicago Audubon Society has partnered with the Building Owners and Managers Association of Chicago on a "Lights Out Chicago" program during peak migration. In addition to steps taken by highrises, all residents can play a part by cutting down on their home's illumination. 
The wave of birds won't last long. More than half of migratory activity takes place on just 10% of seasonal nights, according to the Cornell Lab. 
Using the same radar technology deployed for weather surveillance, scientists are able to pinpoint migration intensity and tracking. According to the forecast, 251 million birds will be winging their way south Friday evening, 323 million Saturday and 312 million Sunday.
Nearly 50,000 birds will pass over Chicago on Saturday night and close to 36,000 on Sunday. More than 30 million birds will pass through Illinois between Friday and Sunday night.
Contact Patty Wetli: @pattywetli | (773) 509-5623 |  [email protected]
---