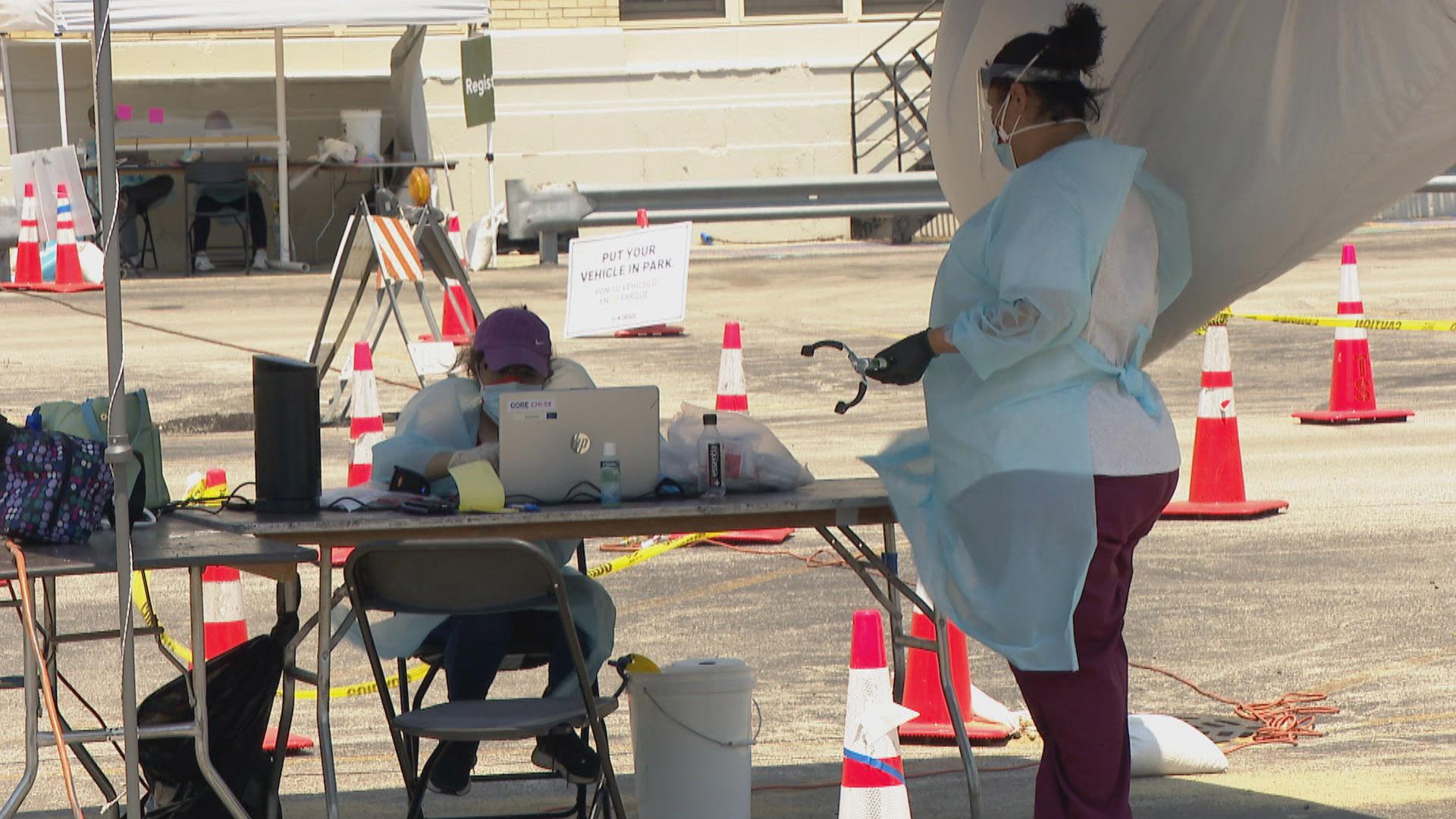 (WTTW News)
The number of new COVID-19 infections has been steadily increasing for weeks and on Friday neared 6,000 for the first time in a 24-hour period since January, according to the Illinois Department of Public Health.
The 5,980 new confirmed and probable cases of the virus mark the highest single-day total since Jan. 22, when the state reported 7,042 cases.
Officials also reported 37 deaths Friday.
The grim milestone comes amid a surge of infections across the country and Labor Day weekend, which has federal health officials asking unvaccinated travelers not to travel.
Gov. J.B. Pritzker is hopeful the holiday weekend and any related travel won't result in a surge in infections.
"If people are careful, if people wear masks where they're going, if they've been vaccinated, I think there's a lot lower likelihood that we will see a surge from people who are traveling and then coming back," Pritzker said Friday morning at an unrelated news conference.
The governor said he planned to spend time with family outdoors and would wear a mask while inside with others. He also urged people to spend time over the holiday weekend encouraging unvaccinated individuals to get the jab.
"We're so close to getting over the hump of getting to herd immunity if we can just get people to get past their hesitancy," he said. "There will be people who refuse to do it – I know that. But there are lots of people who are just on the verge and know the delta variant is dangerous and that we need to get past it by getting everybody vaccinated.  A little bit of a push, a little bit of education we can get there."
More than 6.7 million Illinois residents, or 53% of the state's population, are fully vaccinated, according to state vaccine data. Of those eligible to be vaccinated (residents ages 12 and up), 62% are fully vaccinated, according to IDPH data.
More than 1.5 million people have been infected with COVID-19 and 24,067 have died since the pandemic began, according to state health officials.
The seven-day statewide positivity rate is now 5%, according to IDPH data.
All of Illinois' 102 counties are experiencing high transmission of COVID-19, defined by IDPH as areas with more than 100 cases per 100,000 people over a seven-day period.
In Cook County, the average seven-day case rate per 100,000 people is 147.70, according to state data. 
Chicago is now recording 470 cases per day based on a seven-day average, according to Chicago Department of Public Health data. In the past week, the number of cases has decreased 1%, according to city data.
The city's COVID-19 test positivity rate is now 4.3%, flat from a week ago. 
A statewide indoor mask mandate began Monday for everyone, regardless of vaccination status.
Since Aug. 27, state health officials have reported 30,319 new confirmed and probable cases of COVID-19 and 178 deaths, including 51 on Thursday alone.
Contact Kristen Thometz: @kristenthometz | (773) 509-5452 |  [email protected]
---