Animal shelters across the city are seeing an increase this year in the number of pets coming through their doors after a relatively quiet 2020, during which few people gave up their pets, or "surrendered" them, to shelters.
Jennifer Schlueter of the city-run Chicago Animal Care and Control says people are citing these surrenders to disruptions like returning to work or moving. But the increase in animals puts a strain on the shelter, she said.
"What helped us the most during 2020 was those requests (to surrender a pet or bring in a stray) were really reduced, and what we're finding now is those requests are nearing the same as pre-pandemic levels," Schlueter said.
In 2019, The Anti-Cruelty Society received 2,100 pets from people who could no longer keep them. So far this year, the organization has received about 1,900 pets — a 9% decline with just under four months left in the year — according to Jennifer GoodSmith, vice president of mission advancement.
And at One Tail at a Time, about 7%-9% of pets leaving the Bucktown-based shelter are later returned, according to owner and co-founder Heather Owen. That rise "is really stressful for everyone," she said.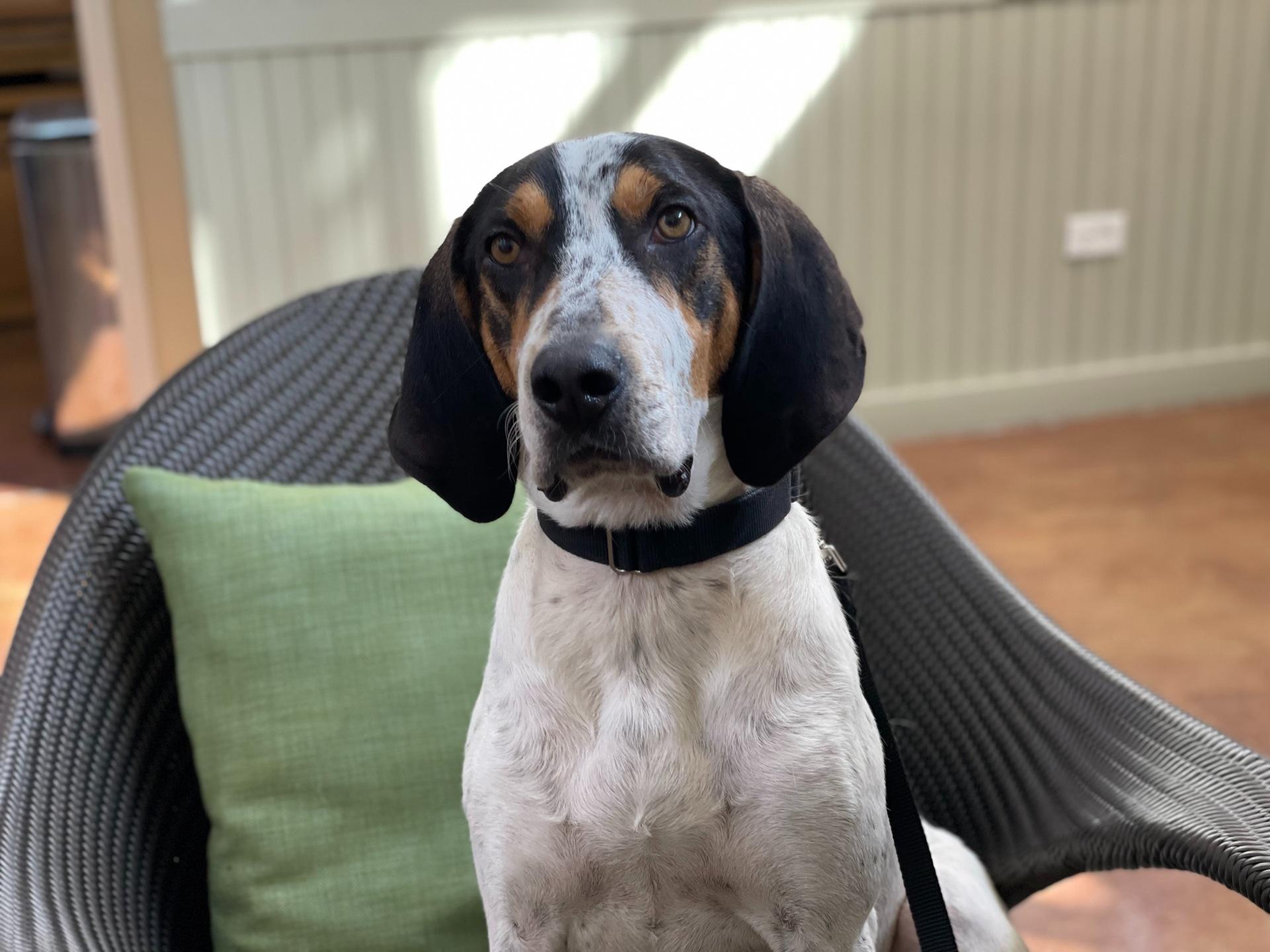 Heath is among the pets currently available for adoption at PAWS Chicago. (Courtesy of PAWS Chicago)
To help manage its animal population, CACC is requiring people to make appointments to surrender their pets and asking them to hang onto the animals for as long as possible so the city can ensure it has space available for pets that need immediate help.
They also provide resources for pet owners, from advice and referrals for medical and behavioral treatment to "assistance with landlords," Schlueter said.
"People weren't moving during the pandemic, now they are. People are going back to work and they have less time, but there are more nuanced things as well," she said, like a person's health or changing financial situation. "Sometimes, people don't have much of a choice, and I know it's really a hard decision for an owner to surrender a pet."
Other shelters are offering help with food and medical expenses. Each month, PAWS Chicago distributes 2,000 pounds of food through its pet food pantry, according to founder Paula Fasseas. In the past 18 months, The Anti-Cruelty Society says it has provided 675,000 pet meals.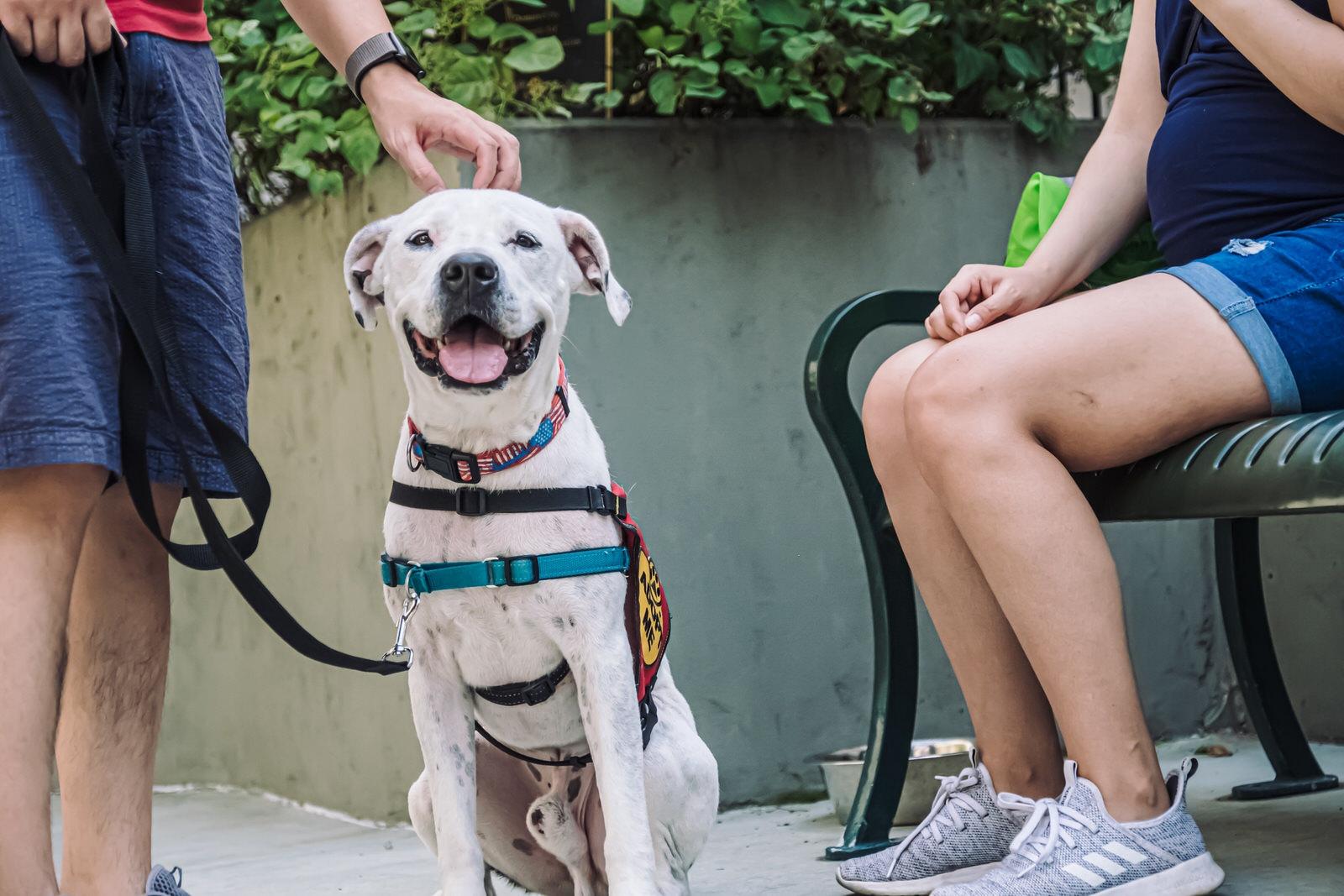 The Anti-Cruelty Society is participating in the national Clear the Shelters campaign and hosted a pair of events at the end of August. (Courtesy of The Anti-Cruelty Society)
The Anti-Cruelty Society, CACC and PAWS are all participating in the national Clear the Shelters program, which offers would-be pet owners the chance to name their price for adoption services. For some animal adoptions, fees are waived entirely during the program, which runs through Sept. 19.
Those adoption fees vary. Among the shelters we spoke with, cat and kitten adoptions cost between $50-$250, while bringing home a dog or puppy costs between $65-$450.
But bringing home a pet benefits everyone — including the animal, Schlueter says.
"As long as you have a little time to dedicate to care for an animal, an animal in a home is in a much better place than sitting in a shelter," Schlueter said. "Pets are a huge source of stress relief … and can enhance someone's life even more now than during the pandemic."
And just because people in 2021 are venturing out of the house more and returning to work doesn't mean they can't have pets, said Owen of One Tail at a Time.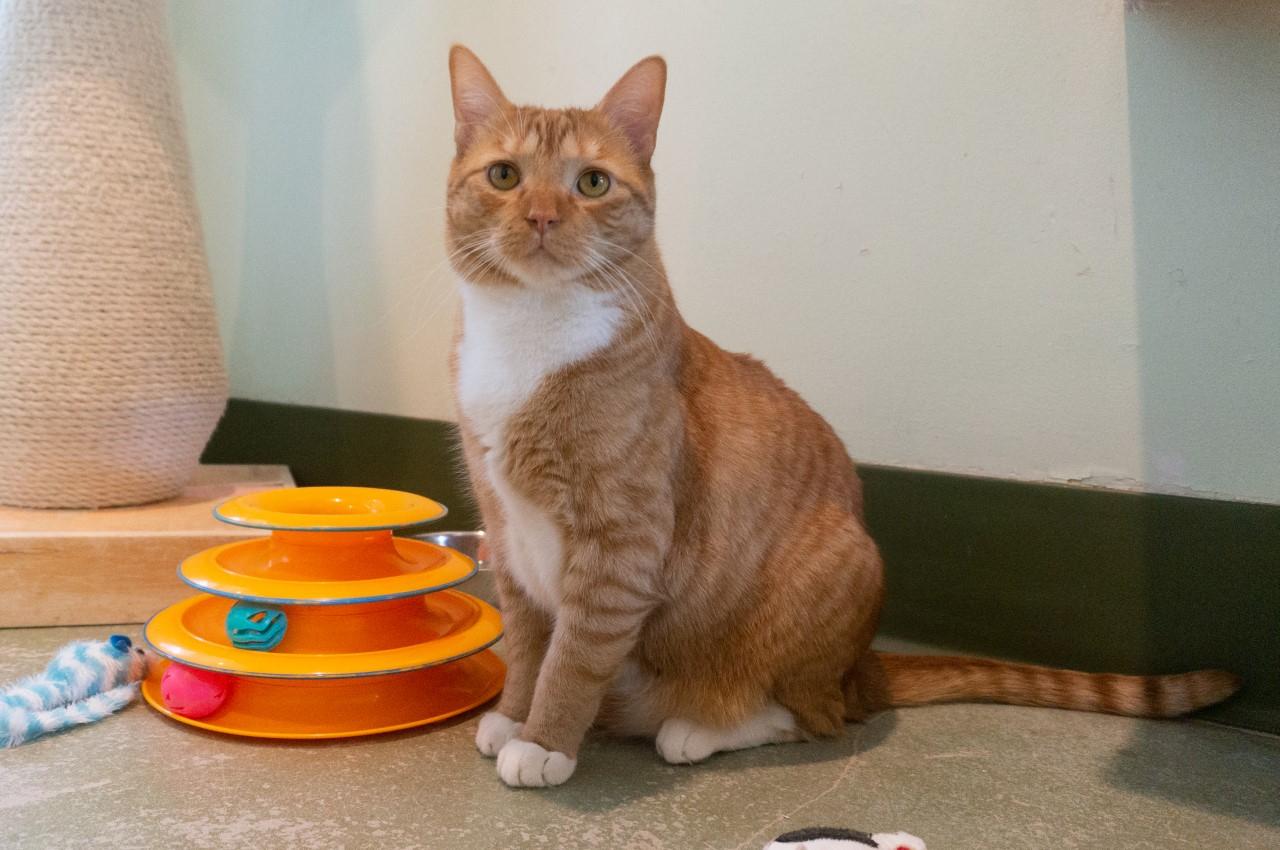 Tad is among the pets currently available for adoption at PAWS Chicago. (Courtesy of PAWS Chicago)
"You can have a full-time job, social life and leave the house and still foster, or volunteer or adopt a pet," she said. "Going back to normal should not stop people from thinking they can engage in this."
Not sure you can commit to a pet? Try fostering first, says Fasseas of PAWS.
"The Foster First program (is) a great way to get to know the dog or cat and see how they fit into the home while receiving support," she said. "Every time a foster family takes an animal home, they open space for PAWS to save another life."
Shelters saw a boost in fostering in 2020, and while many people continue to foster animals, more are needed — especially for animals with special needs or illnesses.
As shelters cope with larger populations in 2021, they are also bracing for the end of the eviction moratorium.
"This is unchartered territory for us and our partners," said Schlueter. "We're anticipating what could be problematic is the moratorium on evictions lifting. That will likely impact the number of animals coming in."
Contact Kristen Thometz: @kristenthometz | (773) 509-5452 |  [email protected]
---