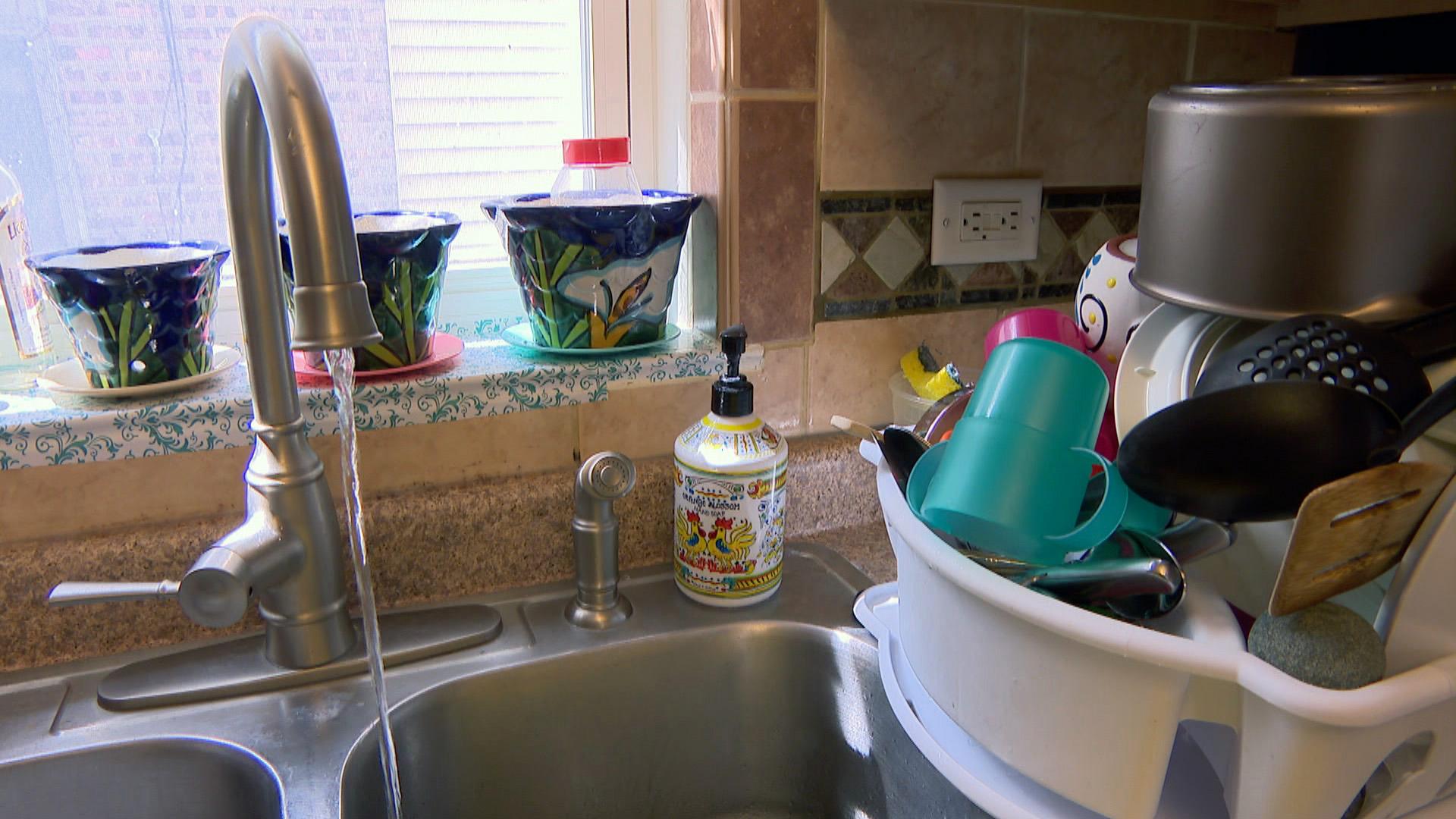 (WTTW News)
With federal funding still on the table as part of a pending infrastructure bill, Chicago officials have a clearer path toward undertaking the $8 billion replacement of some 400,000 lead service water lines in the city.
Now, the question is: Where are all the problematic pipes?
Lead service lines, which connect homes to water mains, were standard in Chicago until 1986, when they were banned by federal law. The vast majority were installed on single-family homes and two-flats, but there isn't a centralized inventory or documentation of each and every one still in use. 
The Department of Water Management has come up with a way to crowdsource the information by asking people to perform a simple test on their home's service line. (Note: If a home was built after 1986, no test is necessary because lead service lines were no longer used.)
Here's how to tell if a service line is lead, according to the water department:
— Find the water service line entering the property, typically through a basement or utility closet. Look for the pipe that connects to the water meter. (Some meters are housed in concrete vaults. If so, don't worry about the meter, it's the service pipe that matters.)
— Gently scratch the metal pipe with a key or coin (like you'd scratch a lottery ticket). If the pipe is painted, use sandpaper to expose the metal before scratching.
— If the color of the scraped metal is orange, that means the pipe is copper and you're in the clear. No further action is required.
— If the color of the pipe is gray or silver, see if it attracts a strong magnet. If the magnet sticks, you're in luck — the pipe is steel. If the magnet doesn't stick, that's lead.
Folks who've reached the point where the pipe appears to be lead should then take photos of the water meter and service line and upload the images, along with additional requested information, to a web page set up by the water department. 
The dangers of lead service lines
Although the city adds to its water the chemical orthophosphate, which is designed to coat any metallic surface and inhibit lead from leaching into the water, it's not a foolproof technique. Higher lead levels have been found in lines that have been physically disturbed, which often occurs during construction projects, including water main replacements.
People concerned about the potential for lead in their drinking water should take a number of recommended precautions: use a filter certified to remove lead; use only cold water for drinking, cooking and making baby formula; run the tap for five minutes if you've gone six hours or more since running the water. 
Free kits are available to test water for lead. They can be requested online or by calling 311.
Contact Patty Wetli: @pattywetli | (773) 509-5623 |  [email protected]
---