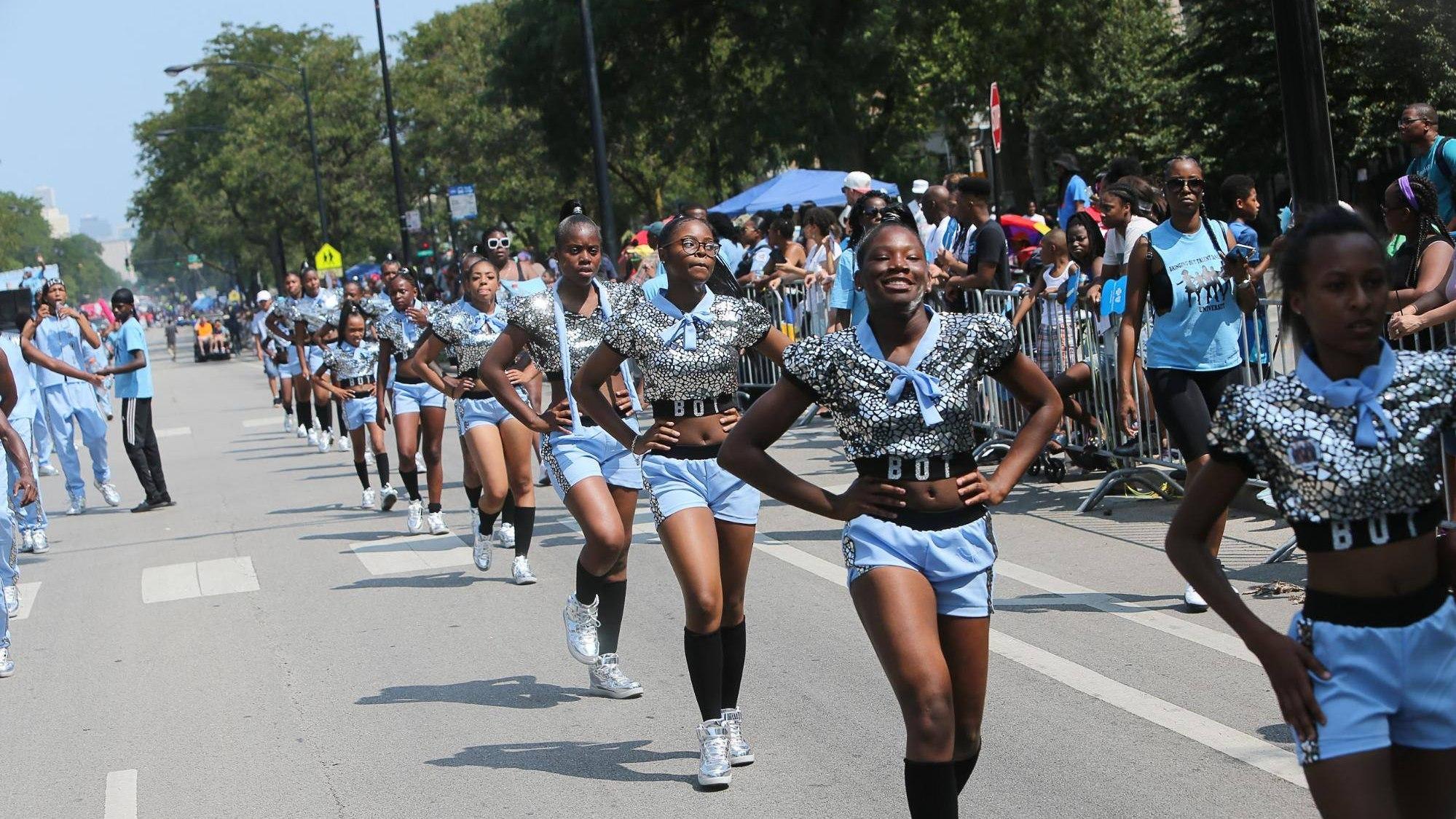 (Bud Billiken Parade / Facebook)
1. Line up
Marching bands, drill teams, decked-out floats, tumblers and dance teams descend on the South Side as the Bud Billiken Parade returns. The back-to-school bash is one of the country's largest parades, which was scaled back to 10 blocks this year due to the pandemic. Food trucks and live music and performances are on tap for the festival.
Note: If you decide to go, you must provide proof of vaccination or a negative COVID-19 test result within 72 hours of your arrivall. Unvaccinated attendees can only enter the festival upon agreeing to and signing up to be vaccinated that day. Vaccinations will be provided by the Chicago Department of Public Health and Cook County Health.
Parade: 10 a.m. Saturday. The parade steps off at 45th Street and Dr. Martin Luther King Jr. Drive and proceeds south along King Drive. Free / MAP
Fest: Noon-4 p.m. Saturday at Washington Park, 51st Street and King Drive. Free, pre-registration required / MAP
---
2. Play
Live music, bags tournament, a basketball clinic and bike parade are among the festivities at Edison Park Fest.
Details: 5-10 p.m. Friday; noon-10 p.m. Saturday and Sunday at Northwest Highway and Oliphant Avenue. $5 suggested donation / MAP
---
3. Admire
Artists from across the country display their wares at the Wells Street Art Festival. Food from neighborhood restaurants and musical performances round things out.
Details: 10 a.m.-10 p.m. Saturday and Sunday along Wells Street between North Avenue and Division Street. $8 suggested donation / MAP
---
4. Tune in
Classical music floods the streets of Ravenswood as 17 ensembles and soloists perform at the annual Thirsty Ears Festival. Food trucks, activities for kids, vendor booths and a special performance of the Sound of Silent Film Festival (at sundown Saturday) are also on tap.
Details: 2-10 p.m. Saturday; 2-9 p.m. Sunday along Wilson Avenue between Hermitage and Ravenswood avenues. $10 suggested donation / MAP
---
5. Bust a move
Breakdance and footwork battles, 3-on-3 basketball games, live art and a graffiti showcase are among the highlights of Fire Fest. 
Details: Noon-9 p.m. Saturday at The Firehouse Community Arts Center of Chicago, 1211 S. Hamlin Ave. Free, registration requested / MAP
(Credit: Microphone Mitfitz)
6. Gallop
Saddle up for a day of equestrian athleticism at Arlington International Racecourse, where you can wager on your favorite horses and riders. Tickets for remaining races are now available as the park is set to close at the end of the season.
Details: 2:25-6:30 p.m. Thursday-Saturday through Sept. 25 at Arlington International Racecourse, 2200 W. Euclid Ave., Arlington Heights. $15 and up; must be purchased online in advance / MAP
---
7. Search
Grab a trio of friends for the West Town Scavenger Hunt. Masks must be worn at the beginning and end of the hunt. Cellphone use is encouraged (make sure it's juiced up!). Be sure to wear comfy shoes, bring water and a writing utensil, and dress for the weather.
Details: 11 a.m.-2 p.m. Sunday at Eckhart Park, 1330 W. Chicago Ave. $15 and up; advance registration required / MAP
---
8. Observe
Musical performances by Merit School of Music students and staff highlight Pop-ups in the Parks, where you can also watch instrument demos and get your instrument tuned for free.
Details: 10 a.m.-noon Saturday at Harrison Park; 1824 S. Wood St. Free. / MAP
---
9. Snap
The Last Word Quintet, a self-described union of song jazz and poetry, helps American poet Marc Kelly Smith invoke the spirit of the Uptown Poetry Slam with special guests Cin Salach, Shelia Donahue, Danny Solis and Eli Bensusan, founder of the Istanbul Poetry Slam. The event will also be livestreamed.
Details: 1-3 p.m. Saturday at Martyrs', 3855 N. Lincoln Ave. $12-$15 / MAP
---
10. Rewind
Take a musical blast to the past at Retro on Roscoe, where bands will play oldies and throwbacks in addition to the latest hits on a trio of stages. Performers include Too Hype Crew and South of 80 (Friday); Blooze Brothers, Catfight and Run Forrest Run (Saturday); and Dancing Queen: An ABBA Tribute, Libido Funk Circus and Hairbangers Ball (Sunday).
Details: 5-10 p.m. Friday; noon-10 p.m. Saturday and Sunday at 2000 W. Roscoe St. $10 suggested donation / MAP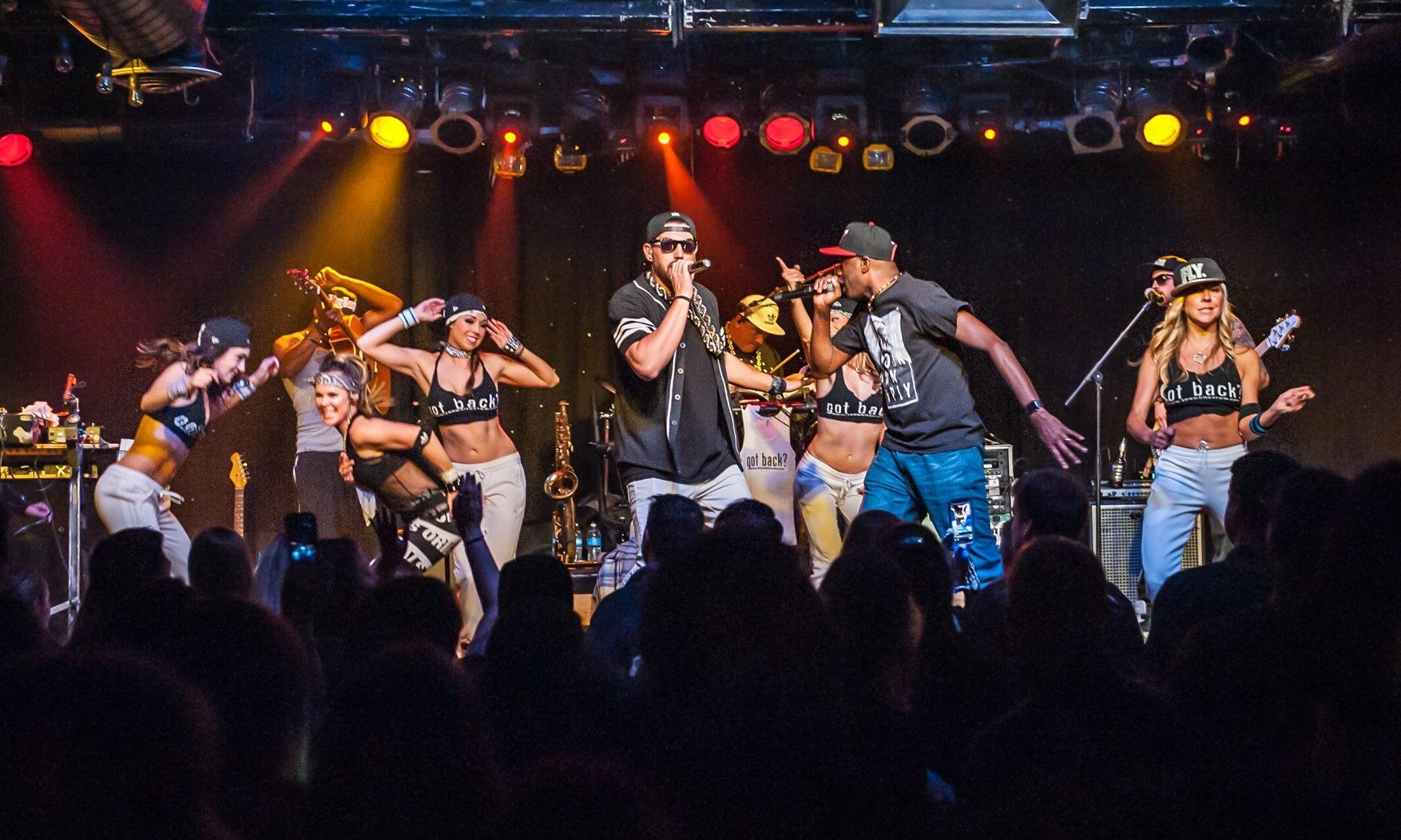 (Retro on Roscoe / Facebook)
Events listed are subject to change. We recommend double-checking times and locations before you head out the door. Want to share your upcoming events with us for consideration in a future roundup? Send us an email.
---