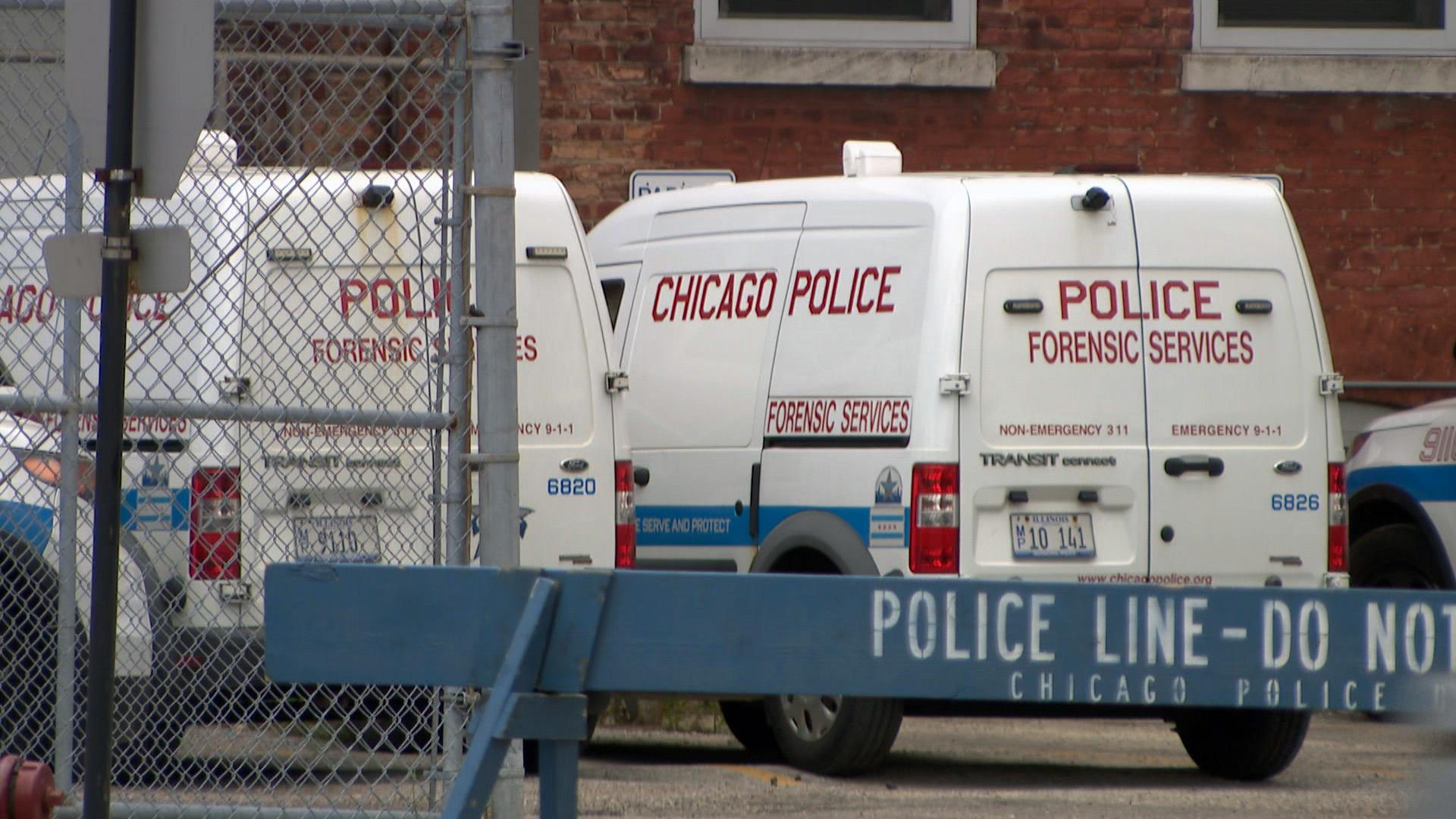 (WTTW News)
Ten people, including a Chicago police officer, were killed over the weekend in Chicago during one of the city's bloodiest stretches of the year.
According to Chicago Police Department data, 73 people were shot in 45 separate incidents between Friday evening and 11:59 p.m. Sunday night. That included multiple mass shootings and the fatal shooting of CPD officer Ella French, who was killed while conducting a traffic stop Saturday night.
Three officers assigned to the CPD's Community Safety Team had pulled over a vehicle with three occupants near 63rd Street and South Bell Avenue at around 9 p.m. Saturday when they were fired upon, according to police Superintendent David Brown.
The officers returned fire, and two officers were struck in the exchange of gunfire, Brown said. French died and another officer remains in critical condition. One of the vehicle passengers was also hit and taken to a local hospital.
Three people are currently in custody stemming from that shooting.
Chicago police Officer Ella French (@TomAhernCPD / Twitter)
According to police, a 38-year-old male was riding in the front passenger seat of a vehicle heading westbound in the 3400 block of West Division when he was shot in the face by the occupant of a separate vehicle just after 9 p.m. Friday. He was taken to the hospital where he was pronounced dead.
Less than an hour later, a 31-year-old man was shot in the chest while in the hallway of his apartment complex in the 1700 block of East 67th Street.
Two men, ages 27 and 28, were found dead at around 9:20 p.m. Saturday in their apartment in the 4800 block of West Armitage Avenue. According to preliminary information from police, it appears the 27-year-old had shot the other man, and then shot himself in the head.
A 47-year-old man was found dead inside a vehicle in the 3000 block of West 38th Street at around 1 a.m. Sunday.
A 24-year-old man was shot multiple times as he stood outside in the 2200 block of South Michigan Avenue at around 2 a.m. Sunday. He was taken to the hospital where he died, police said.
A 40-year-old security guard was killed at a club in the 8300 block of South Halsted Street early Sunday after he and his co-worker refused to let a man inside. Police said that man shot multiple people before fleeing the scene.
The 40-year-old man suffered multiple gunshot wounds and was pronounced dead. A 52-year-old male security guard was shot in the leg and back, while three other men were also shot, but all are expected to survive.
Seven people were shot at a lounge in the 1800 block of West 87th Street just after 2 a.m. Sunday, following a verbal altercation between a 37-year-old and 24-year-old man. According to police, the younger man then pulled out a weapon and opened fire, fatally shooting the 37-year-old in the neck and back.
The 24-year-old was also shot eight times and remains in critical condition. He has been placed under arrest. Four other men and one woman were also shot during this incident. One of those victims remains in critical condition, while the others are expected to survive.
Just before noon Sunday, two men, ages 30 and 62, were standing in the 5400 block of West Augusta Boulevard when an unknown offender approached and shot them. The 30-year-old was struck in his head and chest, and was pronounced dead, while the other man was shot once in the buttocks.
Note: A previous version of this story stated that 86 people had been shot and 13 people killed. The CPD has since revised its weekend violence numbers, saying it initially did not use the correct timeline. The story has been updated.
CNN contributed to this report.
Contact Matt Masterson: @ByMattMasterson | [email protected] | (773) 509-5431
---