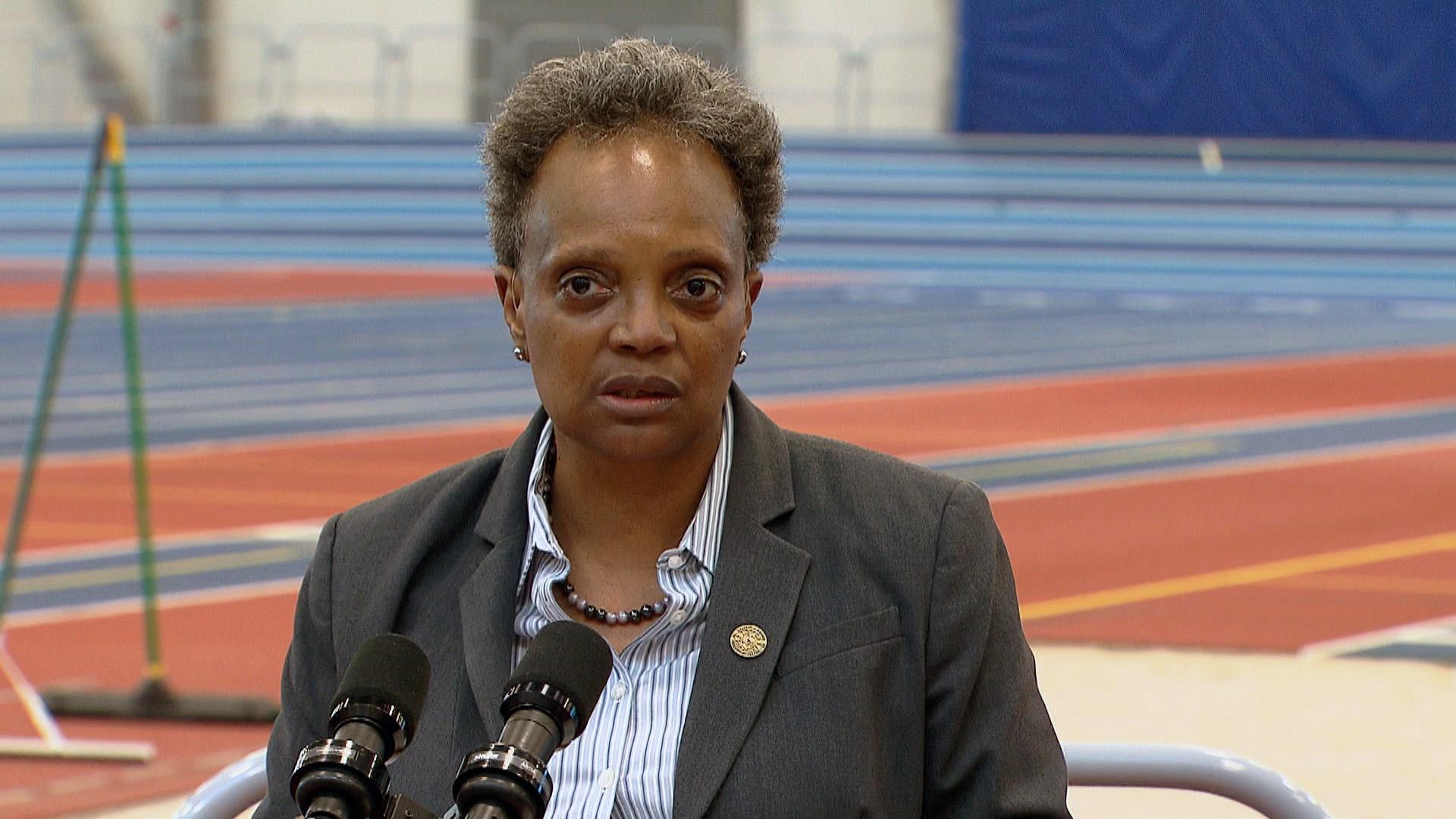 Mayor Lori Lightfoot addresses Chicago's violent holiday weekend on July 6, 2021. (WTTW News)
Mayor Lori Lightfoot sounded the alarm Tuesday that the number of confirmed COVID-19 cases is again ticking up in Chicago.
The "steady rise" in cases is being driven by the slowing pace of vaccinations and the more transmissible delta variant of COVID-19, which was first reported in Chicago in June and is a "concerning development," Lightfoot said, warning that if COVID-19 is allowed to spread unchecked it could mutate again and further reduce the effectiveness of vaccines.
The delta variant now accounts for approximately 44% of all confirmed cases of the coronavirus in Chicago, said Dr. Allison Arwady, the commissioner of the Department of Public Health.
"The worst case is entirely preventable," Lightfoot said, adding that all three of the vaccines approved by federal health officials offer robust protection from all variants of COVID-19 and are free and readily available. "We've seen this before."
While sounding the alarm about the continuing pandemic in Chicago, officials added Florida, Louisiana, Nevada and the U.S. Virgin Islands to its travel advisory, which was reinstituted on July 13 with the addition of Arkansas and Missouri.
Unvaccinated visitors to Chicago from those states are urged to quarantine for 10 days or record a negative test for the coronavirus within 72 hours of their arrival, officials said.
As the number of infections increases, Chicago and Illinois could face a fourth surge of the COVID-19 virus.
That coronavirus "rollercoaster ride" has been "extraordinarily difficult" for all Chicagoans to cope with, Lightfoot said.
"It's still real," Lightfoot said. "It's still deadly. And it's really attacking people who aren't vaccinated."
Those who are fully vaccinated against COVID-19 are 88% protected against the delta variant of COVID-19, Lightfoot said. More than 95% of Chicagoans who have been hospitalized with COVID-19 and those who later died had not been vaccinated, she added.
"Face the facts of this stunning reality," Lightfoot told Chicagoans. "Protect yourself. Protect your family. Protect the community by getting vaccinated."
Cases are rising fastest on the South, Far South and West sides where residents are less likely to be vaccinated than those who live on the North Side or downtown. 
"We can't allow (the delta variant) to spread further or faster than it already has," Lightfoot said. "It already has incredible momentum."
Vaccines are available by calling 312-746-4835 or visiting Chicago.gov/athome.
The risk of a fully vaccinated person getting COVID-19 in Chicago is "very, very, very, very" low, Arwady said.
However, those who are unvaccinated face a "moderate risk" of getting COVID-19, Arwady said.
The risk for both groups will rise as the overall number of cases increases, Arwady said.
"I'm a little worried about what the future could mean," Arwady said.
After hitting an all-time low of 34 cases per day based on a seven-day average on June 28, Chicago is now recording 90 cases per day, according to data from the Chicago Department of Public Health. In the past week, the number of cases has risen 69%, according to city data.
The city's COVID-19 test positivity rate is now 1.5% after dropping to 0.4% on June 27.
"That is not where we want to be," Arwady said. "I don't want to wait for delta to get even worse here."
The alarming increase in cases comes nine days before the four-day festival Lollapalooza is set to return to Chicago. Attendees must be fully vaccinated or show proof of a negative COVID-19 test.
The festival will go on despite the increase in cases, Lightfoot said, declining to reconsider her decision to allow the festival to return after being suspended in 2020.
"We're doing everything we can to make it as safe as we can," Arwady said, noting that unvaccinated concertgoers must wear a mask while rocking out.
On June 11, Chicago officials dropped all restrictions on businesses and gatherings designed to stop the spread of COVID-19. Sixteen days later, new cases of the coronavirus began to rise in Chicago. New cases develop within two weeks of infection, according to health officials.
Overall, 66.7% of all Chicagoans older than age 12 have gotten at least one dose of the COVID-19 vaccine, according to city data. However, white and Asian Chicagoans are far more likely to have been vaccinated than Black or Latino Chicagoans, according to city data.
The city is recording 3,800 vaccinations every day on average.
Since it takes 14 days after the final dose of the COVID-19 vaccine for an individual to be fully protected, the final day for Chicago Public Schools students to get the first dose of the vaccine is Monday, Arwady said.
Contact Heather Cherone: @HeatherCherone | (773) 569-1863 | [email protected]
---