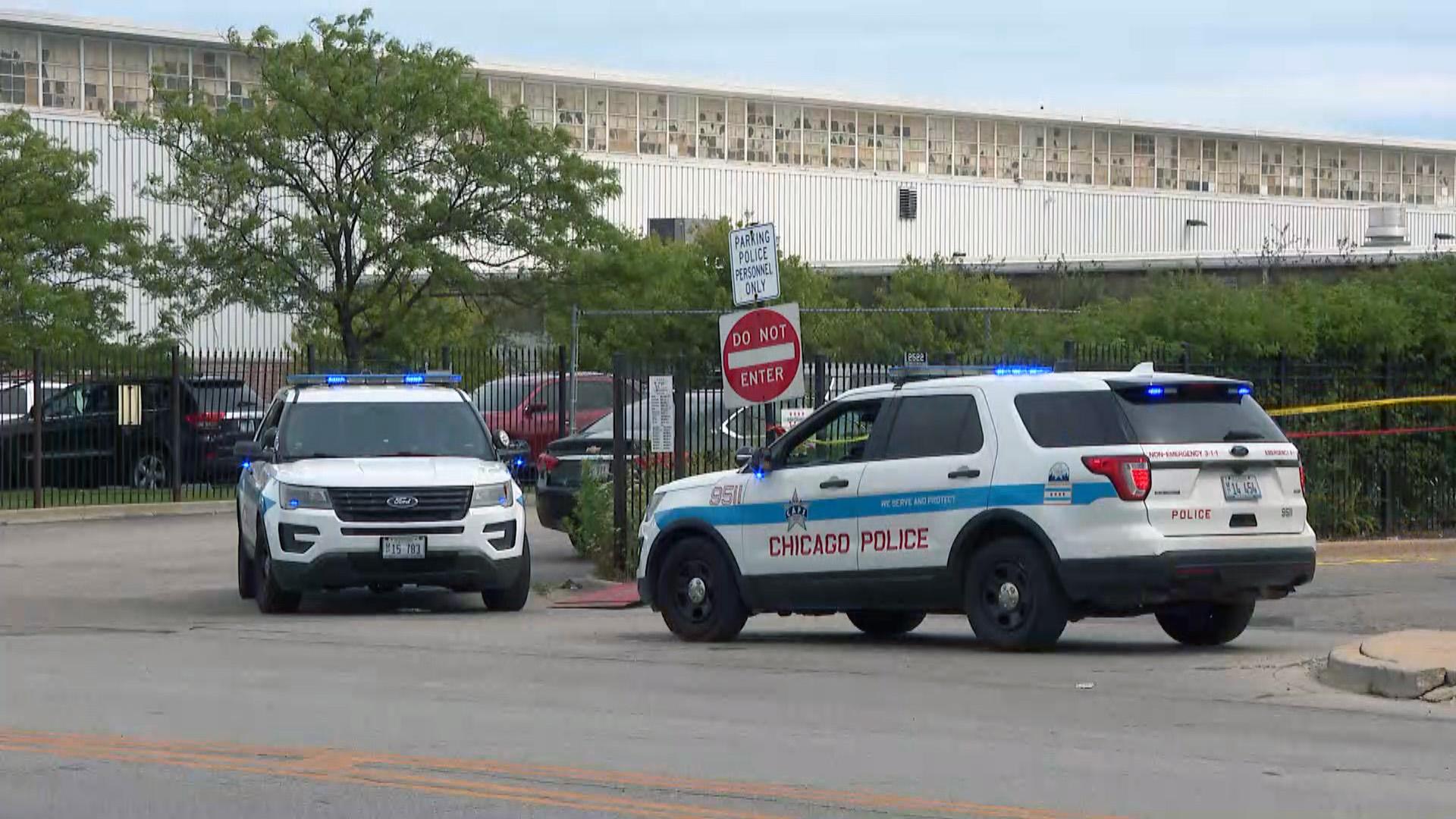 A file photo shows Chicago police SUVs. (WTTW News)
A man who was shot while standing outside with three other people in the Austin neighborhood was one of 11 people killed in shootings over the weekend in Chicago.
According to the Chicago Police Department, 56 people were shot in 44 separate shooting incidents between Friday evening and Sunday night.
That included a 29-year-old man who was shot and killed in the 700 block of North Lockwood at 11:57 p.m. Friday after he was approached by three unknown suspects. Three others who were with the man were also shot, but survived, according to police.
A 31-year-old man was killed hours later after being shot in the head by an acquaintance during an argument in the 2800 block of West Van Buren, police said.
The alleged shooter, 31-year-old Tajh Moore, was arrested at the scene. According to police, Moore said he shot the victim following a physical altercation. But surveillance footage revealed there was no fight, and Moore walked up behind the victim and shot him in the back of the head, police Superintendent David Brown said.
Other fatal shootings over the weekend included:
— A 26-year-old who was killed in a drive-by shooting in the 12000 block of South Union at around 6:48 p.m. Friday.
— A 30-year-old man who was walking on the sidewalk in the 5100 block of South Marshfield when he was fatally shot at around 12:38 a.m. Sunday by someone riding in a gray sedan.
— A man who was shot in the stomach and hand at around 4:08 p.m. Sunday in the 1700 block of West 79th Street. He was later pronounced dead at an area hospital.
— A 30-year-old man who was killed after being shot in the shoulder at around 7:30 p.m. Sunday in the 5500 block of West Rice.
— A 31-year-old man killed in the 900 block of North Lawler after he was approached by a suspect and shot in the head and body just after 10 p.m. Sunday.
— A 49 year-old male who was killed while he was speaking to someone in a parked black sedan in the 7700 block of South Normal at around 10:24 p.m. Sunday. Police said an occupant in that vehicle opened fire, striking the man multiple times.
— A man was killed and a 27-year-old woman was wounded in a shooting in the 7600 block of South St. Lawrence at around 11:23 p.m. Sunday.
Six people were also shot at a party Saturday night in the 5000 block of West Ohio. All of those victims survived, including four teenagers and a 12-year-old who were shot. CPD Chief of Detectives Brendan Deenihan said the group was hosting a graduation party when two unknown individuals drove up and opened fire.
According to Deenihan, police do not yet have a motive for the shooting, which he called an "extremely tragic and unfortunate incident."
So far in 2021, there have been 2,223 people shot and 405 people killed, incuding 26 juveniles, according to CPD data.
Contact Matt Masterson: @ByMattMasterson | [email protected] | (773) 509-5431
---