They say a picture is worth a thousand words, and that's exactly what Lynn Orman Weiss' traveling exhibition does, sharing through photos how women have contributed to one of the most influential music genres.
"Chicago is, I would like to say, the portal — a significant city for women of the blues," said Lynn Orman Weiss, curator of "Women of the Blues: A Coast to Coast Collection."
This collection of historic snapshots was six years in the making, and features more than 100 women, including Koko Taylor.
"Koko Taylor or 'the Chicago Queen of the Blues' played such a significant role in inspiring the next generation and myself," Orman Weiss said.
Taylor's daughter Joyce Taylor Threatt (aka "Cookie") agrees, and says her mother, who grew up in the church and started as a gospel singer, remained true to herself and her faith.
"Koko Taylor was an original, traditional blues singer from her heart. It's what she loved and lived for, but not how she lived," Taylor Threatt said. 
The exhibition also features up-and-coming artists like Melody Angel. Inspired by Taylor and other featured artists, Angel says learning this history is imperative for her development as an artist.
"Not only are you honoring the genre, but you're honoring the people who created it," Angel said. "For me, learning about my history and music history, my self-esteem was built up knowing that I came from a resilient group of people. Everything in American music starts with the blues. There is no genre that hasn't been influenced so if you want to be great at any genre, you need to look into the blues."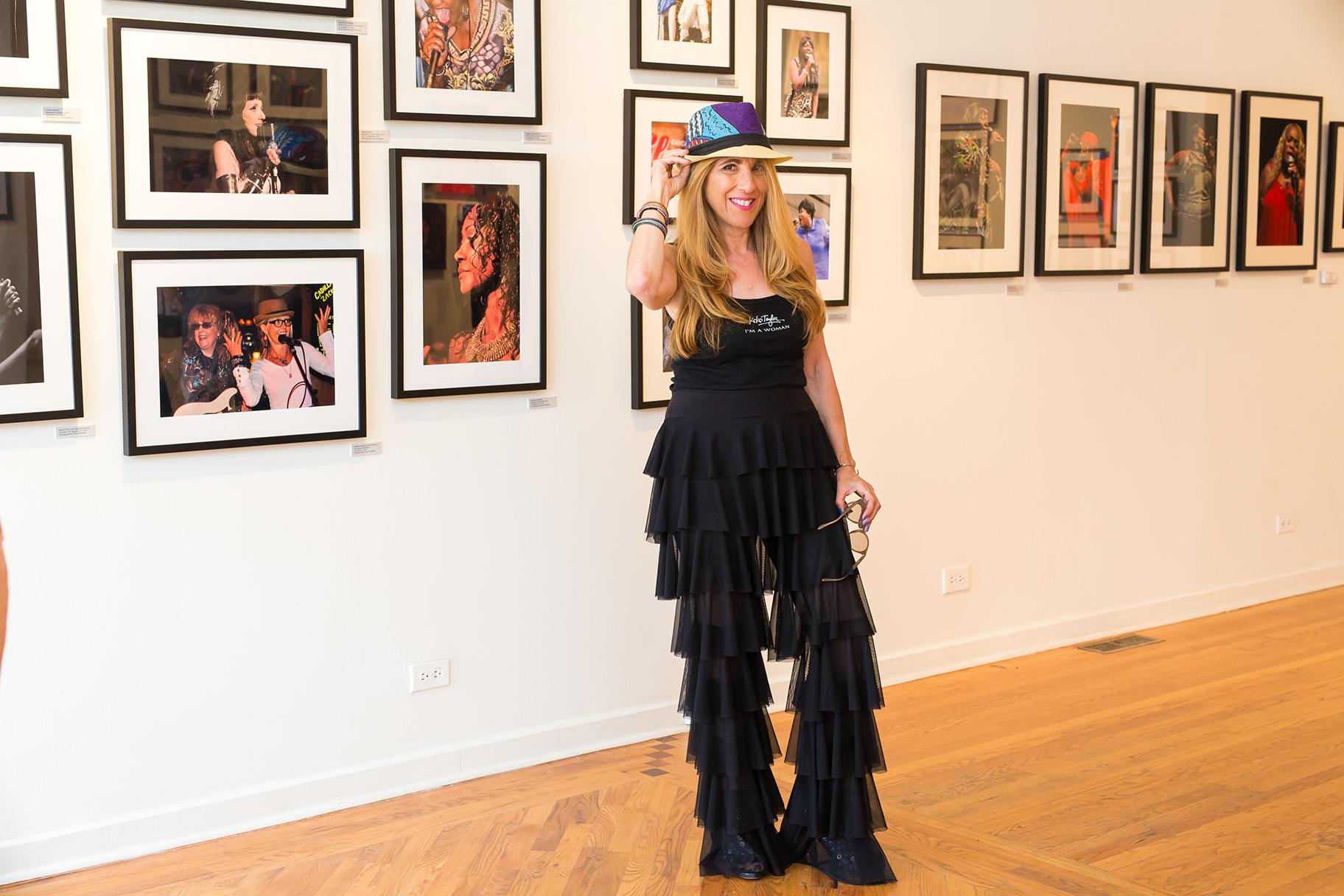 Lynn Orman Weiss (Credit: Robert Subar)
From Chicago to St. Louis to Memphis, this exhibit not only celebrates artists who've laid the foundation for the genre, but the photographers documenting these musical celebrations across the country.
"Normally on this day, we'd be elbow to elbow, lens to lens in the pit at Blues Fest," Orman Weiss said. "I wanted to give a voice to the photographers, because I'm one of them, and everyone catches the essence of the performer differently. It becomes this beautiful narrative on who they are."
---
More on this story
The exhibit "Women of the Blues" just finished its run at the Delmark Records Gallery and will be heading to Bronzeville this fall.
---
Follow Angel Idowu on Twitter: @angelidowu3
Angel Idowu is the JCS Fund of the DuPage Foundation Arts Correspondent.
---