At the end of this month, Illinoisans will no longer hear the words "Asian carp." After several years and hundreds upon hundreds of millions spent trying to keep them from the Great Lakes, how can that possibly be?
And why does this news have environmentalists and the state's commercial fishing industry swimming in, or leaping with optimism?
Dirk Fucik says he's discovered seafood cuisine that could one day be more popular than tilapia: Asian carp.
"It's healthier than tilapia. Tilapia is omega 6 instead of omega 3, so you get a lot less benefits of health from tilapia," Fucik, the purveyor of the popular North Side seafood spot Dirk's Fish and Gourmet Shop.
To prove his point, Fucik spent a recent Saturday afternoon grilling up some creative carp cuisine in the parking lot of his store, from carp Cuban burgers, to carp tacos, to regular old smoked carp. But despite the accoutrements, the Asian carp is not yet a bestseller.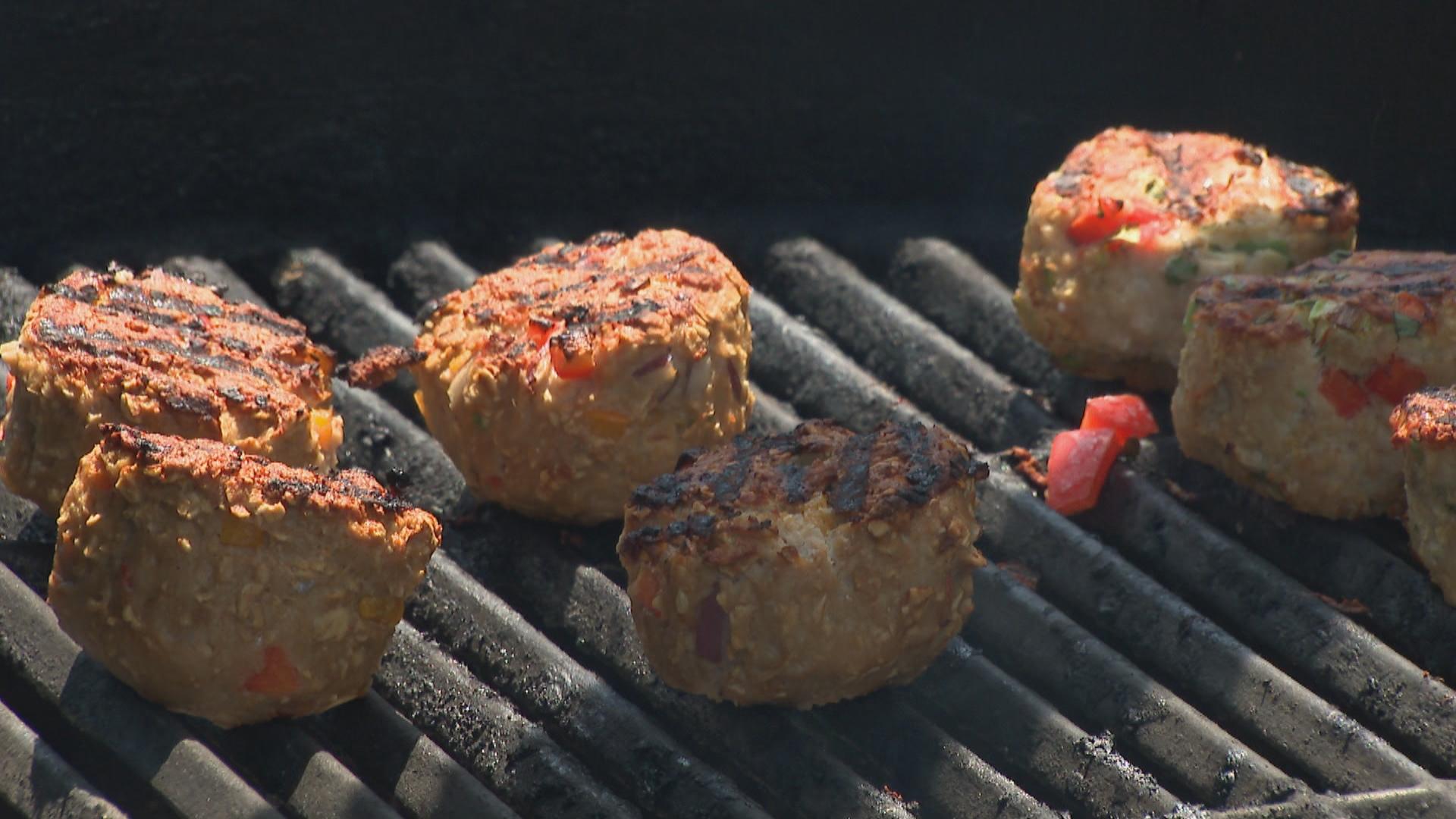 (WTTW News)
"I'm not making any money on it at this point in time," Fucik said.
As you may know, Asian carp are the leaping, invasive fish that have taken Illinois waterways by storm. Governments have spent hundreds of millions keeping them out of the Great Lakes, fearing they could destroy the lakes' ecosystem.
But now the Illinois Department of Natural Resources believes it may have found a fix, and it costs next to nothing. They are going to change the fish's name.
"We're trying to make the name more attractive, so people will be more inclined to purchase them and have them for table fare, have them for dinner," said John Rogner, assistant director of the Illinois Department of Natural Resources.
So what exactly is wrong with the name Asian carp?
"You made a face when I said carp. When I say carp, everyone makes that face," Fucik said on a recent visit to his store.
A typical carp is a bottom feeder – a smelly, gooey fish that isn't appetizing to anyone. Asian carp, however, feed on plankton and are not like other carp.
"As far as freshwater fish, if prepared right, it's probably as good as it gets," said David Buchanan, a commercial fisherman based just north of Peoria.
We visited Buchanan and commercial fishing partner Clint Carter on a recent morning, hauling in 4,000 pounds worth of Asian carp and other fish out of the Peoria pool part of the Illinois River. Carter says he recently invested in a new boat and fishing equipment, anticipating a coming boom in demand after the name change.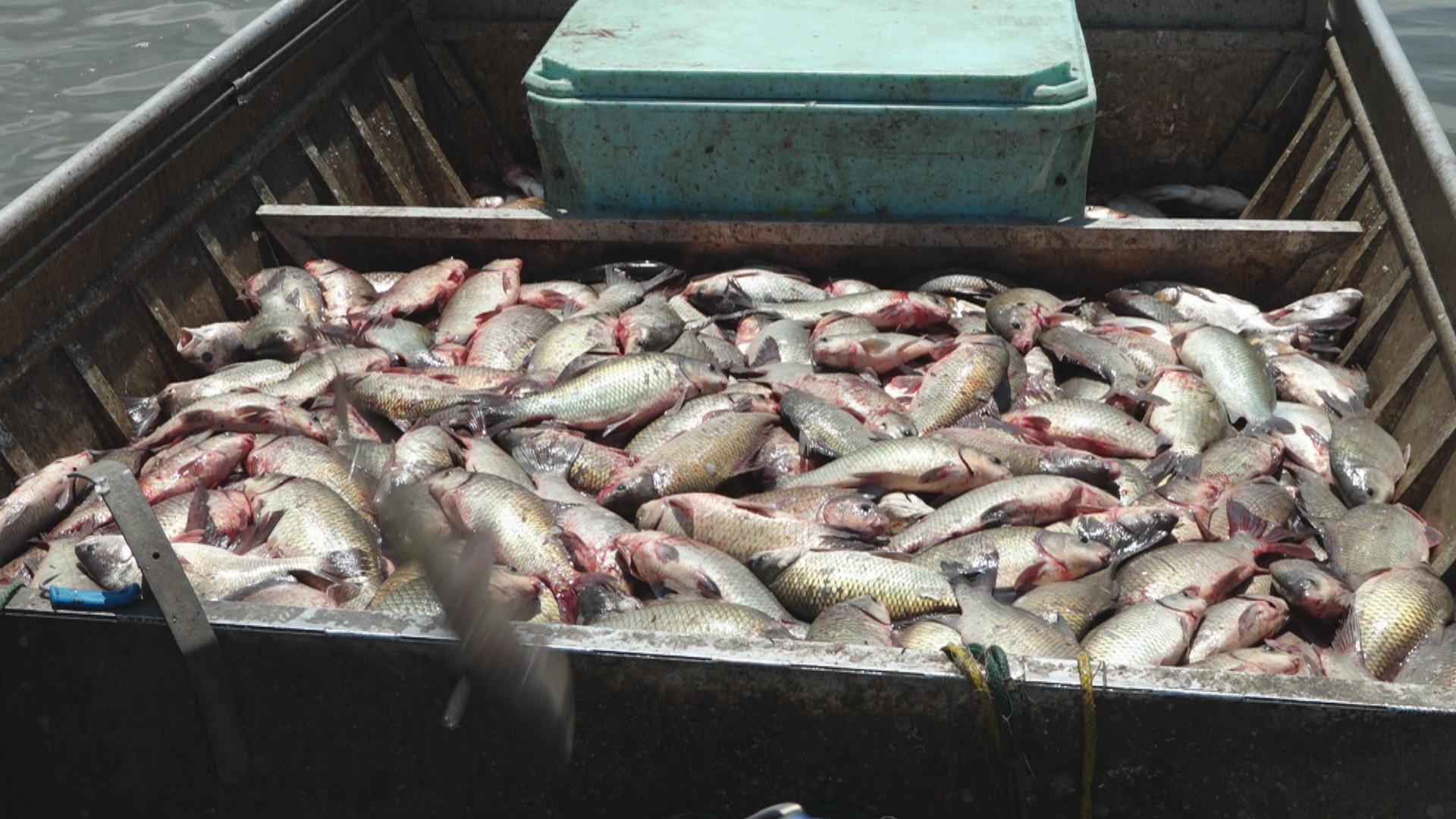 (WTTW News)
"It'll help us expand our business and help us harvest these fish," Carter said.
Right now, commercial fishermen get a government subsidy to fish Asian carp out of the Illinois River to help control a massive population that has moved in and taken over.
Most of the fish that are caught will be used for fertilizer or other industrial uses. But others, especially the big head Asian carp, could soon be on your dinner plate once they have an enticing new name.
As for the naming criteria, Fucik has some ideas.
"You know, simple, short and not carp," he said.
And there is precedent for this. Chilean sea bass was initially called Patagonian toothfish. Orange roughie was initially known as Pacific slimehead.
After a typically productive day in the Peoria pool, Buchanan and Carter haul their load to Sorce Freshwater Company, a Peoria-based fish processor and distributor. Owner Roy Sorce says he pivoted the business nine months ago, after 50 years distributing food and dry goods. He too is betting big on the name change.
"The job creation is almost limitless based on the number of fish. We've created 30-40 new jobs in the first nine months, mainly through the fishermen," Sorce said.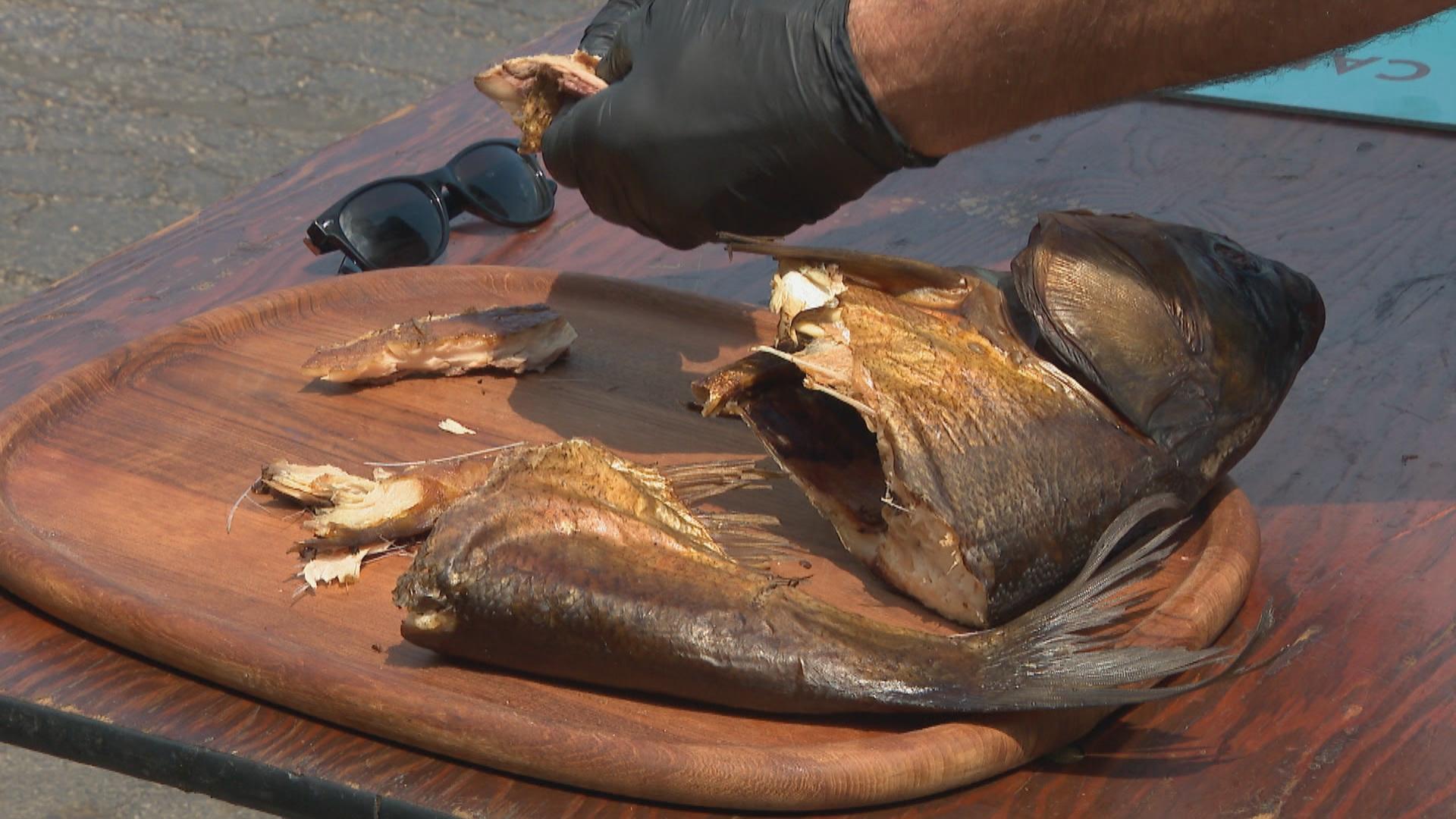 (WTTW News)
Sorce says the meat is lily white and plentiful. But there's one more impediment to culinary success.
"The one bad thing about carp is that it's bony, and I can't give you an 8-ounce piece of boneless carp," Fucik said. "Like a salmon or tuna, so it has to be ground up and processed into burgers, sausages, hotdogs, meatballs, taco meat anything with ground meat."
Which brings us back to our taste test. The reviews for Fucik's carp concoctions were mostly satisfactory among customers.
"The general impression I've had is they're a throwaway fish. But it tastes fine," said customer Katharine Hannaford.
Illinois public officials will reveal the name change on June 29, hoping seafood lovers protect Illinois waterways and the Great Lakes from an aggressive invasive species by eating loads of it.
"I mean there's just so much things you can do with this protein, and it's not going anywhere," Fucik said.
Follow Paris Schutz on Twitter: @paschutz
---