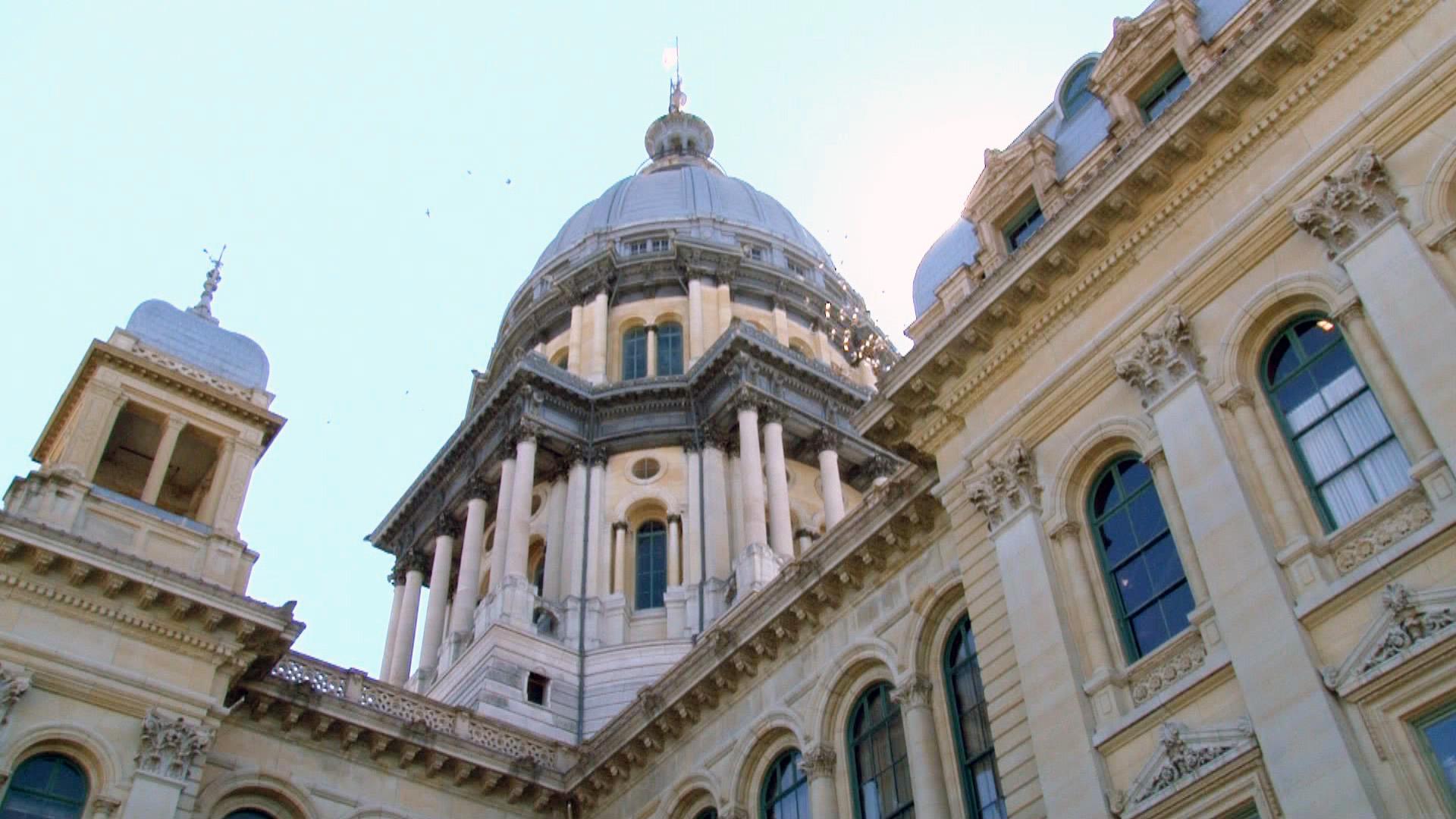 (WTTW News)
The boundaries of political power in Illinois for the next decade are close to fixed. Gov. J.B. Pritzker on Friday signed into law new maps of districts for the state legislature, Illinois Supreme Court and Cook County Board of Review.
Pritzker's action defies an earlier pledge that he would reject any map drawn by legislative leaders or their surrogates.
The General Assembly had approved the maps a week prior over vociferous complaints from Republicans and from leaders of reform and community organizations, who said the maps were drawn using faulty, out-of-date data and that they lacked true input from residents.
"Illinois' strength is in our diversity, and these maps help to ensure that communities that have been left out and left behind have fair representation in our government," Pritkzer said in a press release. "These district boundaries align with both the federal and state Voting Rights Acts, which help to ensure our diverse communities have electoral power and fair representation."
A day prior, Pritzker said that he was still evaluating the maps.
The maps, drawn by Democrats who control the General Assembly, are designed to give Democrats a leg up in keeping that control into the future.
For example, no districts will force sitting House Democrats to face off, while the new map creates seven districts that will pit 14 incumbent Republicans against one other.
Democrats applauded Pritzker's quick action.
"Today was a win for the people of this great state," Democratic House Speaker Emanuel "Chris" Welch said in a written statement. "With Governor Pritzker's signature, people of Illinois can be confident in a legislative map that is reflective of the diversity that we see in every corner of our state."
But Sen. Jason Barickman, R-Bloomington, called out Pritzker for going back on his word.
"When J.B. Pritzker was a candidate for Governor, he made a lot of promises. He told us he was different, that he was a reformer, and that he would veto any map drawn by lawmakers. Today he broke his promise to voters and joins the all-too-long list of Illinois politicians who promise one thing and then do another," Barickman said in a statement. "The people of Illinois deserve a fair, transparent process that allows them to choose their representatives in Government. Pritzker turned his back on them and chose instead to use his signature to further enshrine the broken status quo of politicians picking their voters." 
The governor, in an interview Thursday with WTTW News, said what he really wanted was for legislators to have put a constitutional question before voters to transfer map-drawing responsibilities from the legislature to an independent commission.
"That is what the legislature should have done; didn't do," Pritzker said Thursday.
The General Assembly, which then as now held Democratic supermajorities, would have needed to do that last year for it to be on the November 2020 ballot, and approved in time for this year's redistricting progress.
At the time, Pritzker was focused on his effort to amend the constitution to allow for graduated income tax rates, which voters soundly rejected.
The new Supreme Court map likewise raises the specter of gerrymandering.
Illinois' constitution preserves three of seven seats on the state's high court from justices from the first district,  which comprises Cook County.
This is the first time since the '60s that the other four districts have been reconstituted.
The change accommodates shifts in population, evening out what's become a lopsided number of residents per district.
But the demographic realities of the new districts also give Democrats a better chance at winning a couple of Supreme Court races, so a better chance at hanging onto the slim 4-3 majority Democrats hold on the bench.
"This is a clear politicization of the judiciary," McConchie said.  
Bills
House Bill 2777: General Assembly Redistricting Act
Senate Bill 642: Judicial Districts Act of 2021
Senate Bill 2661: Cook County Board of Review Redistricting Act of 2021
House Resolution 359: Summary explaining new Illinois House districts 
Senate Resolution 326: Summary explaining new Illinois Senate districts
Follow Amanda Vinicky on Twitter: @AmandaVinicky
---