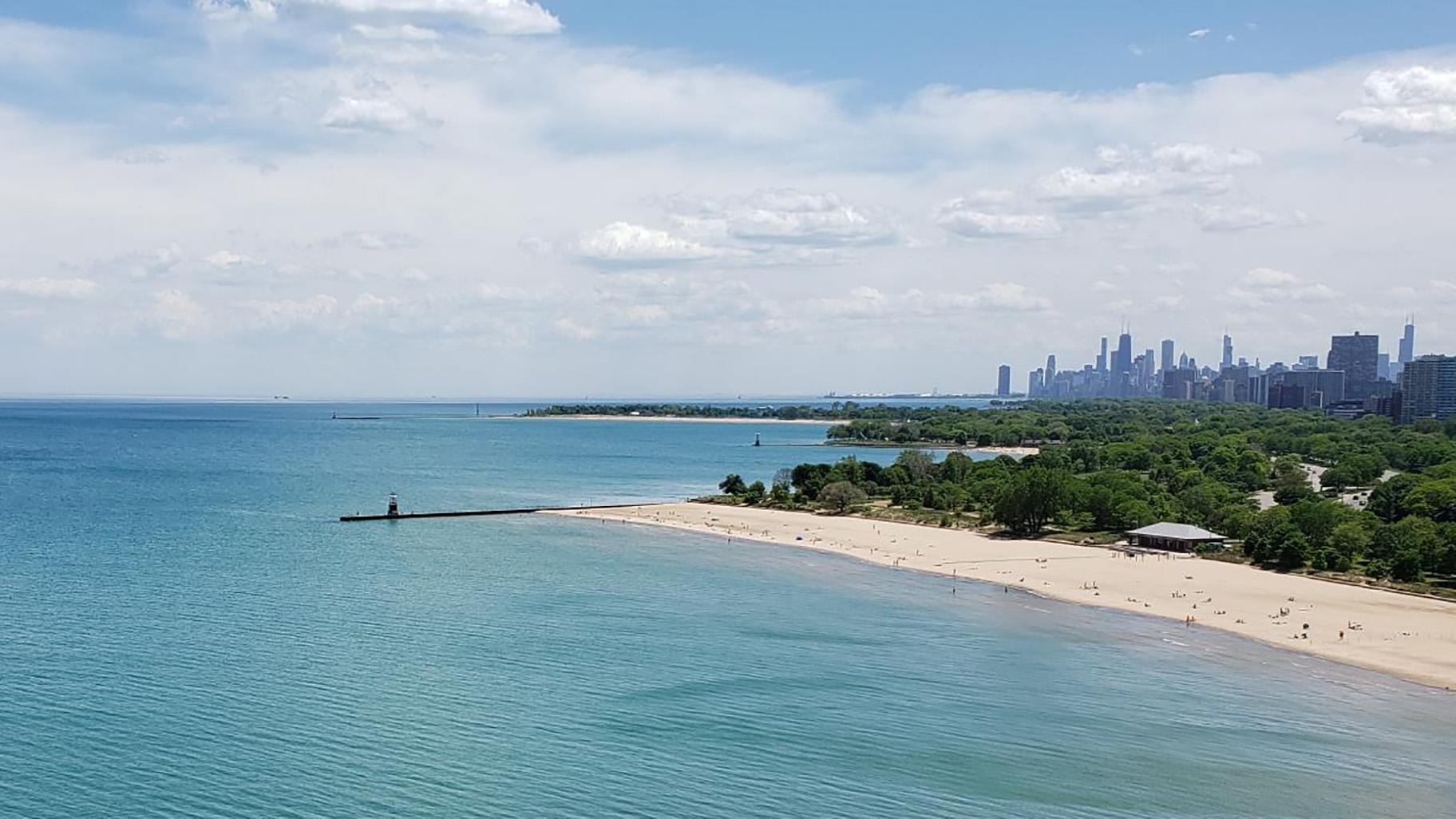 Lane Beach is five-star worthy. (Alexandra Silets / WTTW News)
For three months out of the year, Chicago's every bit as much of a beach town as Los Angeles or Miami. As we kick off summer 2021, here are some things you might not know about the city's sandy shore.
Fake It Until You Make It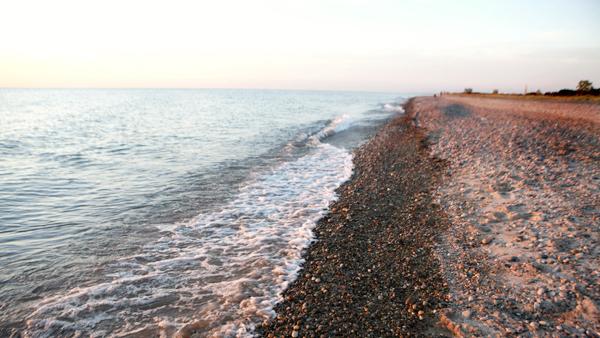 Illinois Beach is the last segment of shoreline in the state free of any coastal engineering. (Courtesy of Illinois Department of Natural Resources)
Chicago isn't a natural beauty. Yes, the city boasts an advantageous location on Lake Michigan, but its shoreline and beaches have been significantly improved upon over the years. Landfill extended the city further out into the lake, and piers, timber pilings and other structures were used to capture sand to create the expansive beaches people enjoy today. Those interventions manage to trap sand that the current would otherwise sweep to the Indiana Dunes. For a truly authentic experience, check out Illinois Beach State Park in Zion, the last remaining segment of shoreline in the state free of any coastal engineering. 
---
All-Access Pass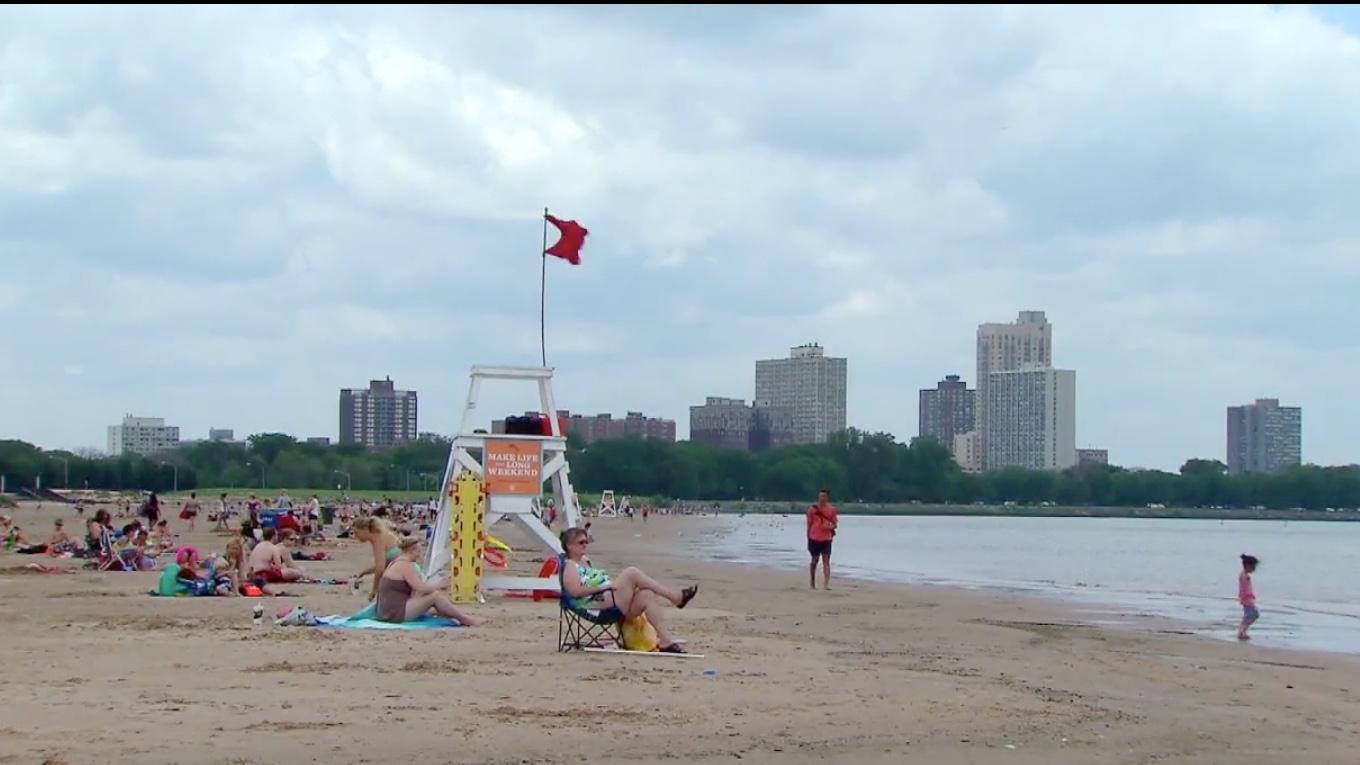 (WTTW News)
Next time you hit the beach in Chicago and take a free dip in Lake Michigan, remember to thank Sarah Hackett Stevenson. Though the city's lakefront today is famously treasured as "forever open, clear and free," Chicago's early beaches were anything but. They were typically owned and operated by private hotels and clubs, with entry limited to paying guests and members; city ordinances otherwise prohibited public bathing in the lake. It was women like Stevenson, a respected doctor, who led the fight for public bathing beaches. In an 1892 letter, published in the Chicago Tribune, she wrote: "It is selfishness of the most cruel nature to pile up ordinances between the people prostrate with heat and this great refreshing body of water." The city's first public bathing beach opened in Lincoln Park July 1 1895. 
---
Most Glam on the 'Gram
Tagged in more than 150,000 posts on Instagram, Rainbow Beach would appear to be the runaway winner in the social media stakes. Except for one minor detail: the images show the "other" Rainbow Beach, in Queensland, Australia. That puts Montrose Beach on top with more than 38,000 Instagram posts, the vista of Chicago's skyline to the south a popular backdrop. Oak Street Beach follows with nearly 28,000 posts, its juxtaposition of surf and skyscrapers a common theme. North Avenue Beach rounds out the Top 3 with close to 22,000 posts, a hot spot for engagement photos.  
---
Digging for Meaning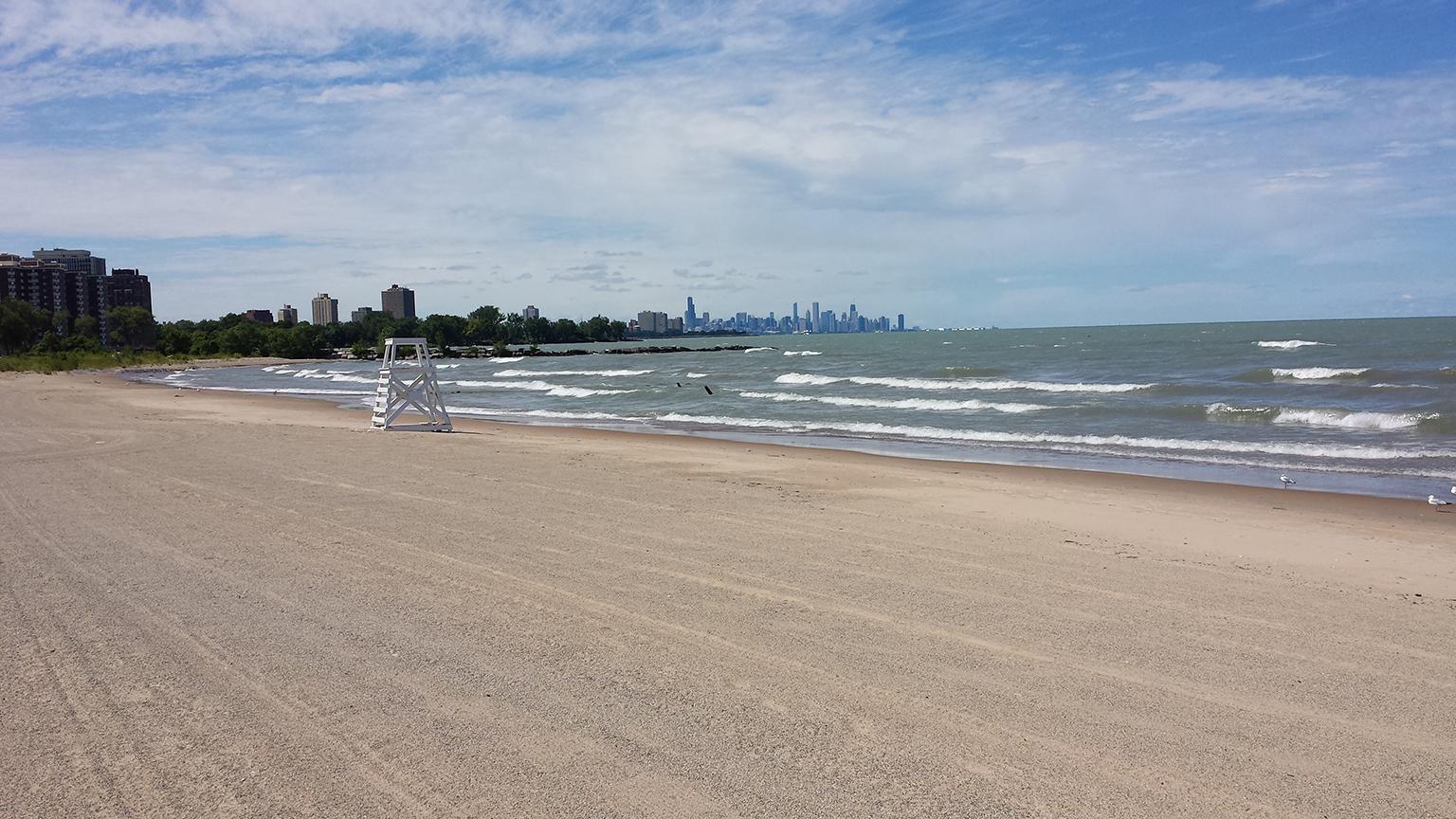 Rainbow Park Beach in Chicago (Steven Kevil / Wikimedia Commons)
Speaking of Rainbow Beach, while the Down Under strip is named for its colorful sand, Chicago's version has a less obvious origin story. The name is a reference to the U.S. Army's 42nd Rainbow Division, first formed to fight in World War I. The division consisted of National Guard troops from 26 states (including Illinois) and the District of Columbia, a unique national unit whose soldiers hailed from coast to coast "like a rainbow." The Rainbow Division was in combat longer than any other American division, from August 1917 through November 1918, the same year the beach was named.
---
Read the Signals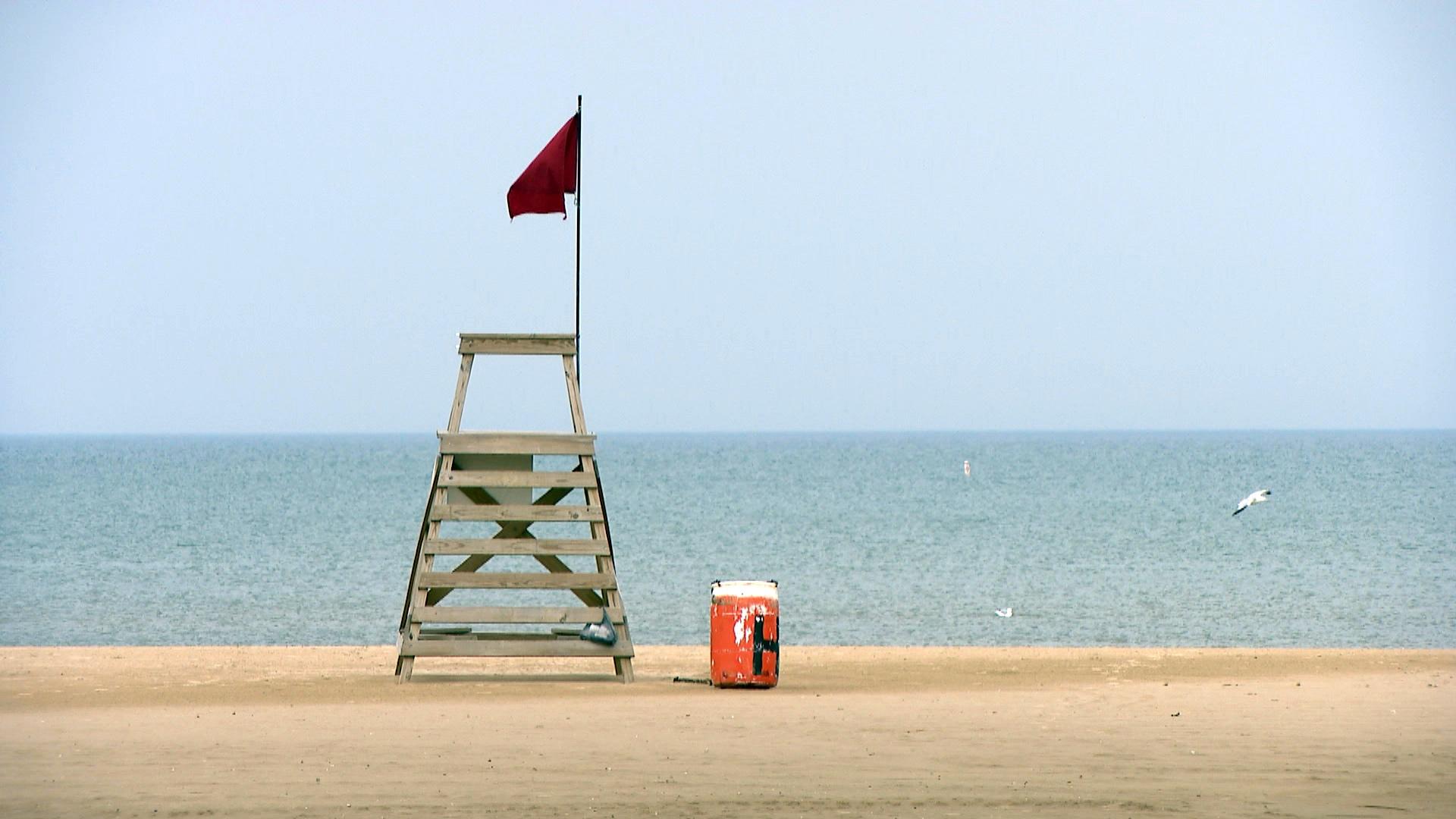 A red flag means no swimming. (WTTW News)
Ever notice the colored flags planted on the city's beaches? They're not decorative, they're the Park District's way of signaling safety conditions for swimming, weather and water quality, using familiar traffic-light hues. Green means all three are in the clear. Yellow indicates unpredictable weather conditions or elevated bacteria levels in the water; swimming is still allowed but caution is advised. Red flags go up when either weather or water quality hit the danger zone and no swimming is permitted.
---
Off the Grid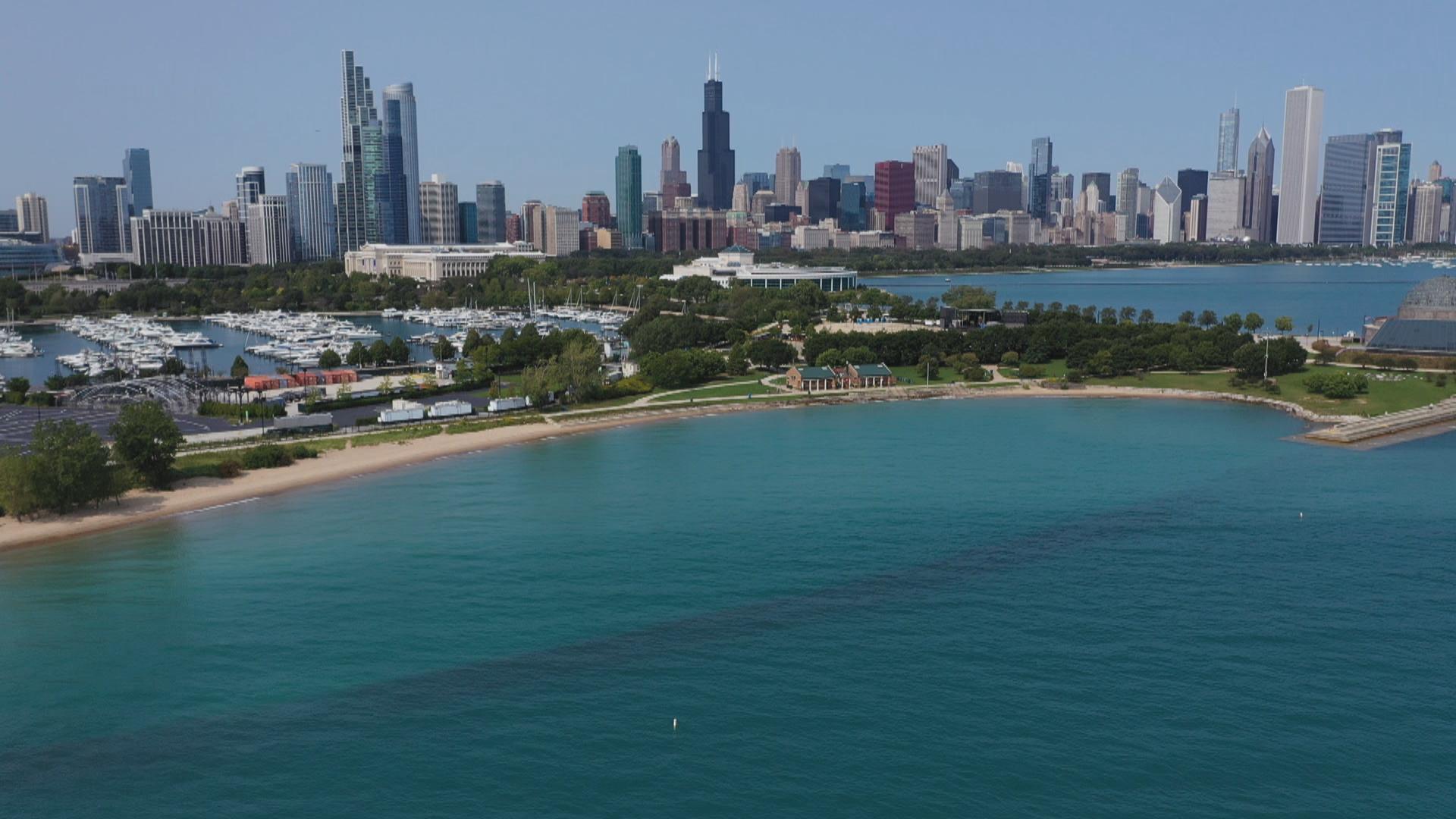 12th Street Beach. (WTTW News)
Blame the existence of 12th Street Beach, or at least its name, on triskaidekaphobia. The beach is situated at roughly 1300 South and should have been named for its position on the city's grid — 13th Street — like so many other Chicago beaches, if it weren't for superstitions surrounding the supposedly unlucky number. So it wound up being 12th Street Beach, a moniker that became even more confusing when 12th Street was renamed Roosevelt Road.
---
Dog Days of Summer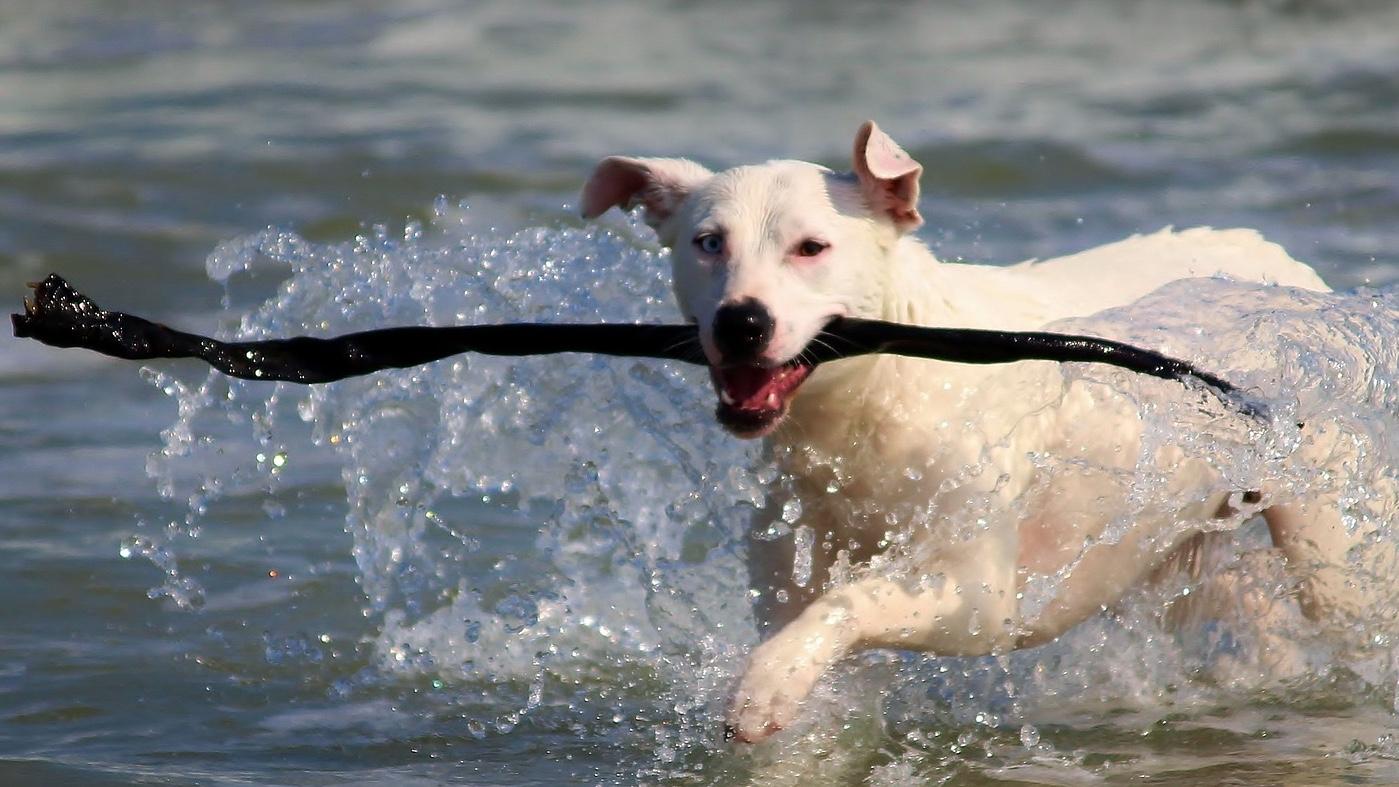 (Ulrike Mai / Pixabay)
It's beach season for dogs too. Belmont Harbor Beach and Montrose Beach both have dog-friendly areas, where dogs are allowed off leash. With nearly four acres of fenced-in space, Montrose is ideal for larger dogs, while Belmont is recommended for smaller pooches. 
---
Brace Yourself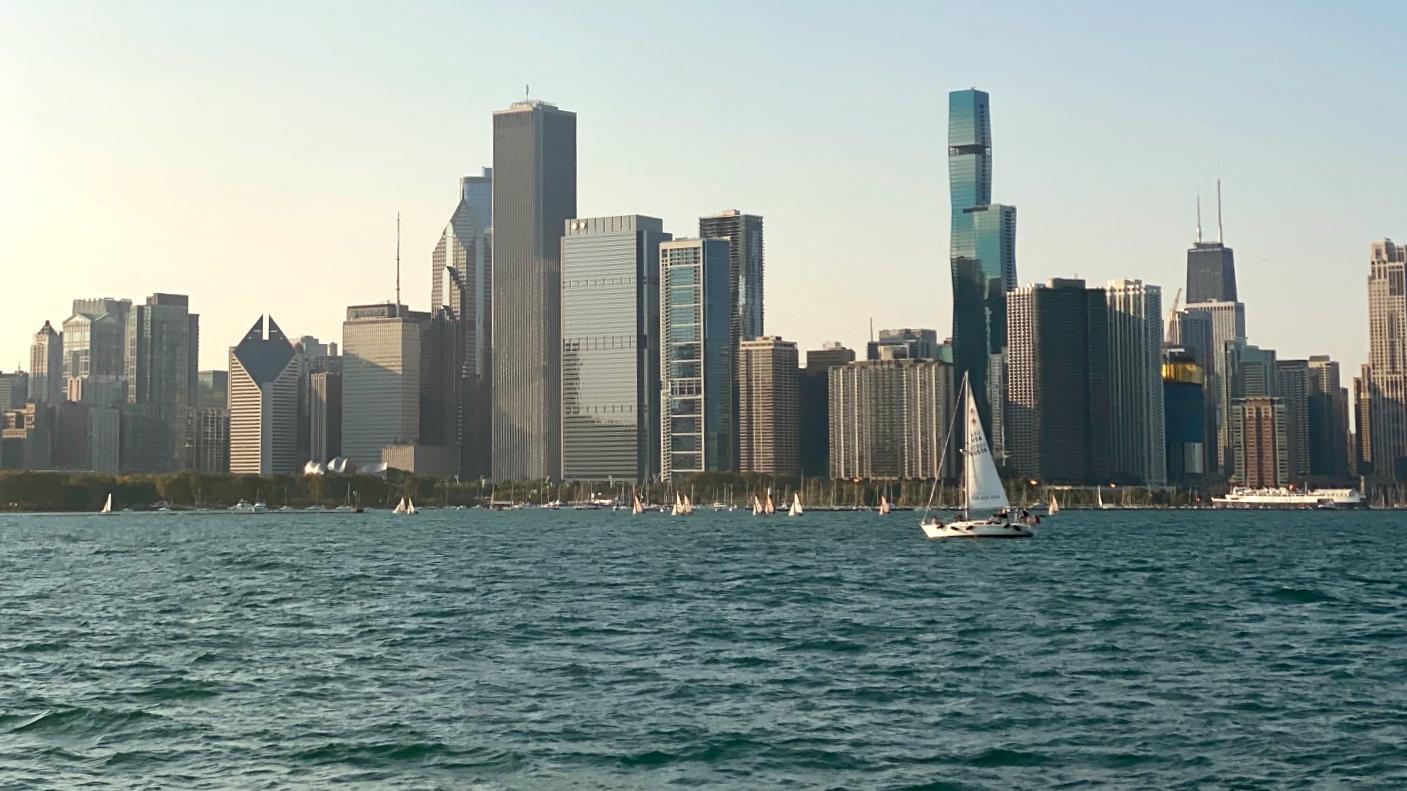 Beach season isn't the same as swimming season. It takes Lake Michigan awhile to warm up in the summer. (Alexandria Martin / WTTW News)
Chicago beaches officially open Memorial Day weekend, meaning lifeguards are on duty. Not that the water is particularly inviting. Sure, some folks don't mind plunging into the lake even at its iciest, but most will find the sub-60-degree temperatures a bit too bracing. Indeed, Lake Michigan tends to be warmer in October than June, with temperatures typically peaking in early August. The National Weather Service tracks the temperature daily and provides two readings for Chicago, one taken at the shore and one at the "crib," near a water intake pipe approximately 3 miles offshore.
---
The Reviews Are In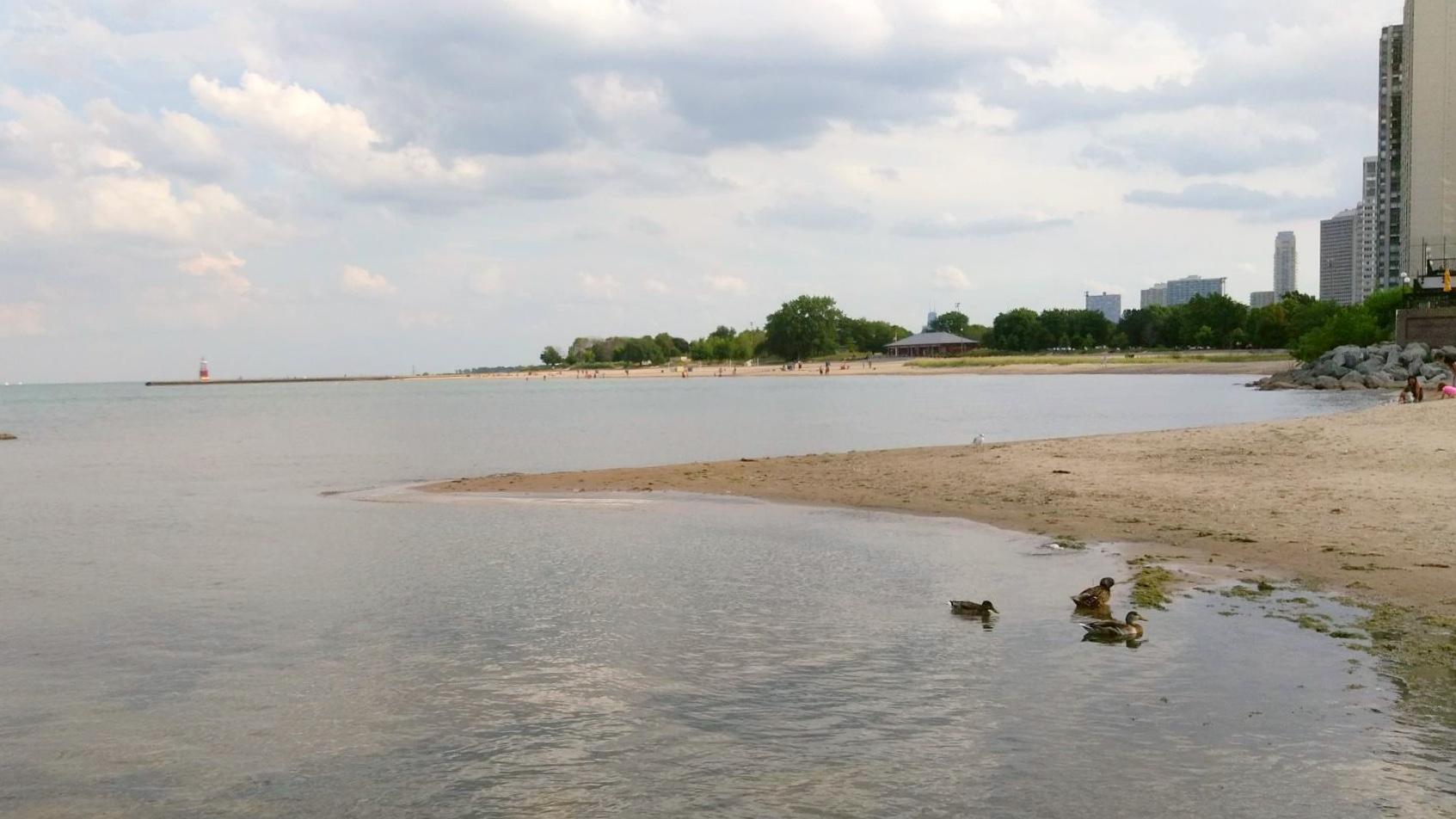 Lane Beach. (Erica Gunderson / WTTW News)
According to Yelp reviews, Chicago only has one five-star beach. We'll give you 20 guesses, and that might not even be enough. The answer is Edgewater's Lane Beach, once known as Thorndale Beach, one of the slew of street-end beaches on the northern tip of the lakefront. Sure, the beach only has two reviews but quality counts.   
---
Well Groomed
You've heard of beach combing, but what about beach grooming? The Chicago Park District cleans each beach with grooming equipment, which rakes and sifts through sand, removing debris and litter. But grooming is about more than maintaining appearances. The process also exposes wet sand to sunlight, killing bacteria that can affect water quality.
Contact Patty Wetli: @pattywetli | (773) 509-5623 |  [email protected]
---